eBay Inc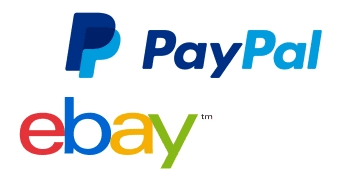 . announced plans to spin off its PayPal division and form two independent publicly traded companies in 2015. Current President and CEO John Donahoe and company CFO Bob Swan will lead the separation of each business. Following the transaction, neither will have an executive management role in the new companies, though they do expect to serve as board members for one or both companies. eBay expects to complete the transaction as a tax-free spin-off in the second half of 2015, subject to market, regulatory and certain other conditions.
"For more than a decade, eBay and PayPal have mutually benefited from being part of one company, creating substantial shareholder value," said Donahoe. "However, a thorough strategic review with our board shows that keeping eBay and PayPal together beyond 2015 clearly becomes less advantageous to each business strategically and competitively. The industry landscape is changing, and each business faces different competitive opportunities and challenges."
The separation was intended to sharpen strategic focus for both companies, according to a statement released by eBay. The board also stated that it believed the benefits of the existing relationship would decline over time and both units would be better suited to create operating agreements. "This is the best path for delivering sustainable shareholder value," the board concluded in the statement.
Current president of eBay Marketplaces, Devin Wenig, will become the CEO of the new eBay company. Dan Schulman, who was unveiled as president of PayPal in the same announcement, will become CEO of PayPal upon completion of the transaction. Joining PayPal from American Express, Schulman was president of the company's Enterprise Growth Group and has held senior executive and CEO roles at AT&T, Priceline and Virgin Mobile, prior to joining American Express.
"As both a leading global technology platform and a financial services business, PayPal requires a diverse blend of leadership skills and operating experience in its president and future CEO," said Donahoe. "Dan has a proven track record of leading complex technology businesses at scale, driving sustainable growth and understanding how to innovate to drive competitive advantage and deliver compelling experiences for customers."