As retailers such as Costco, Lowe's, Nordstrom, Staples, The Home Depot and TJX close their doors on Thanksgiving, it appears most consumers are supporting this decision. Only 22% people plan to shop in stores on Thanksgiving Day, with 67% saying they disagree with stores being open on Thanksgiving altogether, according to Deloitte.
Despite the preference to stay home on Thanksgiving, shoppers are expected to spend an average of $400 throughout the whole weekend — $31 more than last year.
Unsurprisingly, 79% of consumers will participate in Black Friday shopping, which still is expected to edge out Cyber Monday (71%) as the day with the most shopper spending. When it comes to Black Friday, in-store traffic is expected to remain steady throughout the day, with a mix of early birds and more leisurely buyers:
The midnight openings are expected to draw 14% of Black Friday shoppers;

19% will head to the stores at 5 am or 6 am;

19% will start shopping in stores at 10 am or later; and

16% haven't even decided yet.
Online Spending, Traffic Edges Out In-Store
Shoppers expect to spend 51% of their budgets online ($205) and 46% in physical stores ($185), with web site traffic (87%) expected to slightly outpace in-store shopping (84%) throughout the holiday weekend.
Although more money and traffic is slated for online shopping, Cyber Monday remains the only day where far more shoppers (74%) will shop online than within the store (42%), the report revealed.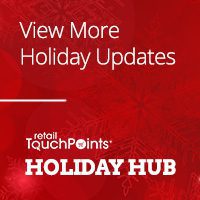 "The vast majority of shoppers indicate they'll head both online and to the stores over the Thanksgiving holiday weekend, and nowadays, they really look at those experiences as one," said Rod Sides, Vice Chairman of Deloitte LLP and Leader of its U.S. Retail, Wholesale and Distribution practice. "While digital and physical tactics should work in concert, it's critical that retailers' digital influence fits specific purposes and shopping days this week. Before Thanksgiving, the experience should be informational and inspirational, to influence the consumer in the research phase. Black Friday requires nimble and feature-rich mobile formats while people browse reviews and compare information at the point of purchase. Cyber Monday is purely transactional, where features like prices, free shipping and online return policies move into focus."
If retailers are trying to find ways to differentiate their online and in-store experiences, it sure isn't by price: 71% of shoppers feel they find comparable deals online and in the stores between Thanksgiving Day and Cyber Monday.
Regardless of where they end up shopping, many consumers are likely to use both channels along their journey. As many as 63% of shoppers expect to engage in webrooming (browsing online while buying in-store), while 44% say they will participate in showrooming.
Shoppers will invest a significant amount of time into educating themselves on deals before the holiday weekend, with 69% planning to spend an hour or more researching before making a purchase.