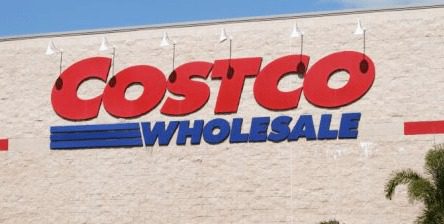 Costco has increased net sales approximately 2% for both its Q4 and fiscal 2016, while comparable store sales have remained flat. Net income increased 2% for the quarter to $779 million, or $1.77 per share, beating initial earnings estimates of $1.73 per share.
The improved earnings were aided by a smoother-than-expected transition from American Express to Citi Visa cards. The retailer switched partnerships in June.
In total, approximately 11.4 million American Express co-branded cards, representing just under 7.5 million accounts, were transferred over to Citi during the conversion. Nearly 85% of these transferred accounts have been activated since June 20, with more than 1 million people having applied for the new card, according to a statement from Richard Galanti, EVP and CFO at Costco.
The smooth transition was important for Costco, particularly since the retailer ended both the American Express rewards partnership and acceptance of the card for payment. The sudden nature of the partnership switch was bound to bother consumers that had been shopping with Costco using an Amex card for years. A rocky start, including operations glitches and activation issues, doesn't appear to have held the retailer back financially.
"It's still early," Galanti said in an investors call. "We launched only 14 weeks ago, but so far, we are beating our initial expectations in terms of conversion, usage and new sign-ups to the card."
It is notable that while Costco achieved a slight gain globally in its membership, North American membership renewals did in fact tail off in the midst of the credit card change. The retailer ended Q4 at 90.3%, a slight decrease from the 90.4% at the end of Q3 and 90.5% at the end of Q2. No new signups for the rewards program had been accepted for nine months previous to the June 20 changeover.
While the ghosts of credit cards past appear to be behind Costco, the retailer is haunted by an ongoing investigation into the sales of Tiffany diamond rings. A federal jury said Costco should compensate Tiffany with $5.5 million — not including punitive damages — for the sale of counterfeit rings.
This trial, which began on Sept. 20, is deliberating how much money the retailer owes after a U.S. District Judge ruled in 2015 that Costco had willfully infringed Tiffany's trademark by selling rings bearing the luxury retailer's name.