Clean cosmetics brand Beautycounter has opened a brick-and-mortar store that doubles as a livestream content studio, blending a real-time, in-person shopping experience with the community-expanding reach of virtual livestreaming. Located on Abbot Kinney Boulevard in Venice, Calif., the hybrid store aims to bring the brand's clean beauty mission to a wider audience by creating engaging in-studio shoppable content that can be viewed on multiple social channels — while simultaneously livestreaming on Beautycounter.com/live.
The 684-square-foot space was designed by creative studio Mythology to allow for seamless shopping and filming. A screen displayed in the window of the store lets shoppers watch the livestream show being shot inside the store, and a "LIVE @ Abbot Kinney" on-air-type sign outside the store will illuminate, signaling to shoppers that live content is being taped.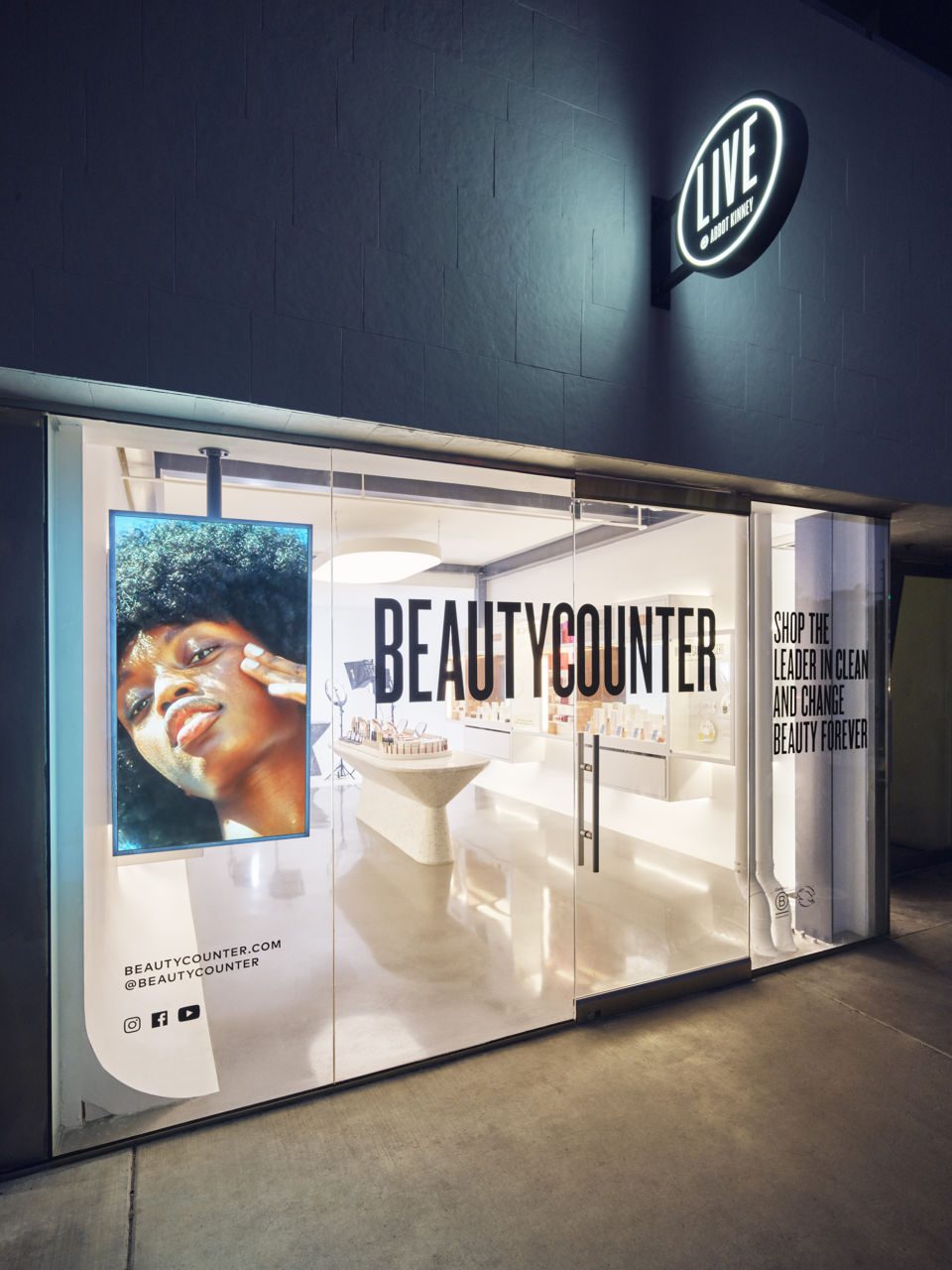 "Content creation will be a hugely important aspect of physical retail experiences going forward," said Ted Galperin, Director of Retail for Mythology in an interview with Retail TouchPoints. "For the L.A. store, we were inspired by the local Hollywood studios, and so we introduced 'LIVE @ Abbot Kinney,' an interactive platform that allows shopping from home, but for the Instagram Live generation."
From expert-led makeup and skin-care tutorials to advocacy-focused talks with industry thought leaders, Beautycounter's studio space will be ground zero for content designed to engage with its community, tying back to the brand's pillars of safety, sustainability, advocacy and clean beauty. After trying on products, in-store customers also can use the studio to take photos or record content of their own.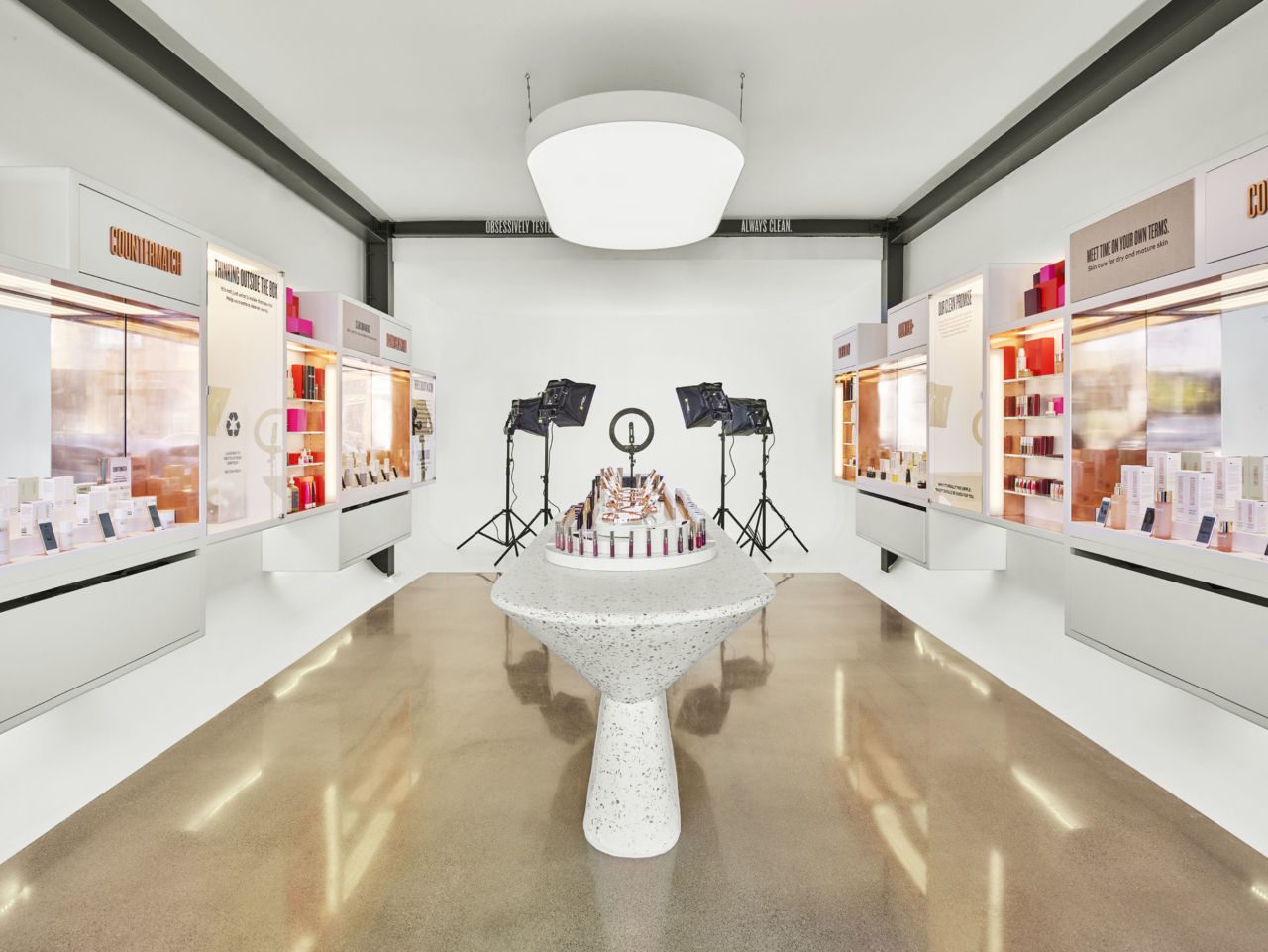 "We want to invite as many people as possible into the world of Beautycounter, and through our new store with livestream shopping capabilities, we'll be able to grow and engage with our community without limitation," said Gregg Renfrew, Founder & CEO of Beautycounter in a statement. "As more and more people shop from home, live-selling is a way to reach and engage our community in an incredibly impactful and convenient way. Our in-store studio is not just a store feature. We see it as the future of dynamic content and ecommerce selling."
Store features include:
A safe, touchless experience: Hand sanitizing opportunities throughout the store for customers and associates, along with practicing six-foot social distancing as well as limiting capacity. Curbside pickup will be available;
Copper can be found on fixtures throughout, chosen for its natural antimicrobial properties and sustainability;
The "Clean Bar" in the center of the store houses the brand's cosmetics collection;
Four vitrines built against the wall are opportunities to educate the customer on Beautycounter's mission; and
The brand's signature advocacy moment is highlighted by a vintage phone from 1938 — a nod to the last year the U.S. passed a major federal law governing cosmetics. The phone disguises a virtual assistant and connects shoppers with a local member of Congress to advocate for better beauty laws.