As seasonal hiring starts to pick up throughout the retail industry, Amazon certainly isn't slowing down plans to bring more workers into the fold. The e-Commerce giant is hiring 120,000 seasonal workers for its U.S. warehouses this holiday season, 20% more than last year.
While it doesn't necessarily come as a surprise that Amazon would commit to such a substantial increase in its workforce, it demonstrates the resources that the company is willing to devote to the biggest sales season of the year.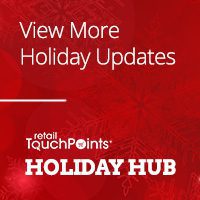 With Amazon taking such dramatic steps to ensure its holiday sales go off without a hitch, competing retailers will need to work smarter to figure out where they need help the most and what kind of employees make the most sense for their brand.
JCPenney is perhaps the biggest retail name to match wits with Amazon (percentage-wise) when it comes to hiring; the retailer is bringing in 10,000 seasonal employees, a 25% jump over last year. Target also is increasing manpower within its distribution center and fulfillment operations by 15%, amounting to 1,000 more seasonal employees.
However, like Macy's and Kohl's, two retailers dealing with ongoing challenges in traditional stores, Target won't be beefing up its brick-and-mortar presence. All three retailers expect to hire a similar number of in-store seasonal workers compared to 2015.
While these retailers all face bottom-line concerns, particularly as the value of store space continues to come into question, the lack of new hires suggests that these brands aren't doing everything they can to optimize that space. At the very least, Macy's and Kohl's should consider beefing up positions related to omnichannel functionalities, whether in their own distribution centers or for in-store pickup. They also may want to designate additional customer service agents to monitor social networks so that they can quickly deal with out-of-stocks, late deliveries and other potentially negative experiences.
While Amazon continues to pour more money and resources into its fulfillment operations, the traditional retailers must get their customer service in gear if they don't want a repeat of the disappointing results that closed 2015.