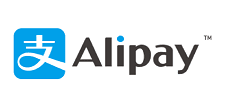 In another move designed to simplify transactions for the growing number of Chinese consumers traveling in North America, Alipay has partnered with JPMorgan Chase. Users of the Alipay app will be able to pay using their Alipay Mobile Wallet at the POS of many Chase Merchant Services clients. As many as 4 million Chinese consumers are expected to visit North America in 2017 alone.
With the proposed Alipay-Chase relationship, Chinese travelers will be able to locate nearby merchants via the app's geolocation-based "Discover" function and receive promotion information via push notifications. Local merchants will be able to better target and connect with these consumers.
Alipay has been steadily expanding its capabilities in the North American market since its initial announcement at the NRF Big Show in January 2017. The third-party payment platform, which is operated by Alibaba's Ant Financial Services Group, has:
• Integrated local content from Yelp and entered into a joint venture with Marriott Hotels in August;
• Allowed consumers to use their wallets in Rebecca Minkoff stores and web sites in September; and
• Earlier this month, partnered with Verifone to allow Chinese consumers to use Alipay for taxi rides in New York and Las Vegas.