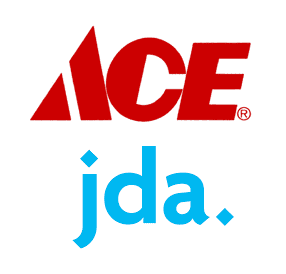 Ace Hardware has selected space and category management solutions from JDA Software, including JDA Floor Planning, JDA Category Knowledge Base, JDA Web Publisher and JDA Assortment Optimization. In selecting the solutions, Ace expands a 20-year partnership with JDA.
Historically, Ace Hardware relied on manual, spreadsheet-based planning processes for assortment and store layout planning. The retailer selected JDA Category Knowledge Base to simplify, support and synchronize its category management data, plans and processes. Additionally, the platform can improve category management visibility and drive planner productivity.
With JDA Web Publisher, Ace will be able to more effectively communicate with stores and distribute plans and revisions.
Ace's existing JDA footprint includes JDA Space Planning, JDA Advanced Warehouse Replenishment and a broad implementation of JDA Demand and Fulfillment, where the initial implementation yielded a $27 million reduction in inventory and $475,000 annual savings in decreased space requirements.
"Inventory and selling space are scarce yet critical retail assets," said Andy Voelker, Director of Category Management and Retail Development at Ace Hardware. "To be competitive, you can't make bad investments in either of them. While JDA Floor Planning and Space Planning will enable us to design plans to help our retailers maximize the productivity of their retail space, JDA Assortment Optimization will improve our precision in selecting locally relevant products that best meet our customers' varying needs without incurring costly overstocks."