Although retailers are under immense pressure to ship products at the last minute during the holidays, it appears the overwhelming majority were up to the challenge. As many as 97% of retailers successfully processed and delivered orders to customers on their last guaranteed shipping date before Christmas, according to research from Kurt Salmon.
The delivery results were an improvement on the previous two years: 95% in 2015 and 87% in 2014.
Kurt Salmon monitored the shipments of 32 retailers, including traditional big boxes, specialty retailers and online-only e-Tailers. In results similar to another Kurt Salmon study measuring shipping speed on Cyber Monday orders, luxury retailers had the most success delivering orders to shopper expectations. Saks Fifth Avenue allowed itself the smallest margin, guaranteeing shipping for orders placed as late as Dec. 23; Coach and Nordstrom's standard shipping cutoff was Dec. 22. All these retailers offered free shipping.
Nine other retailers successfully delivered all orders with a last ship date of Dec. 21.
However, the analysis also found that at least 20% of retailers moved forward their shipping deadline, or dropped the 'guaranteed' from the delivery promise, due to last minute weather and capacity concerns. In fact, 2016 was the first year since the study began that the average ship deadline was moved to an earlier date (Dec. 20 in 2016 versus Dec. 21 in 2015).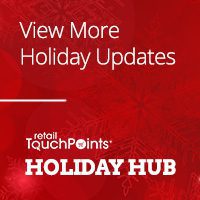 "While customers may have been surprised by the movement in the guaranteed last shipping date, retailers' cautiousness paid off with a higher success rate, leaving no one empty-handed on Christmas morning," said Steve Osburn, Managing Director at Kurt Salmon, a part of Accenture Strategy. "With online sales continuing to rise, retailers have to ensure they are operationally competent to deliver on time; that they have the ability to change direction at a moment's notice; and that they offer flexible delivery alternatives such as 'buy online/pickup in-store.' Otherwise they risk customer disappointment, which can be damaging to even the most loyal relationships. Being nothing less than a well-oiled machine at this time of year is simply not an option."
The survey noted that retailers using buy online/pickup in-store actually allowed for last minute shoppers to order until 6 pm on Christmas Eve, Saturday, Dec. 24, and pick up their items in the store that night.