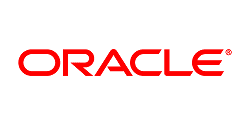 Three major international retailers, 7-Eleven Mexico, Miroglio Fashion and Croatian grocery retailer Konzum, recently selected solutions from Oracle Retail to help them better manage their brick-and-mortar stores and improve omnichannel integration.
7-Eleven Mexico, which operates 1,950 convenience stores across 15 Mexican states, has deployed Oracle Retail Merchandise Operations Management solutions that are designed to automate best practices, improve communication among stores and provide more complete data to empower associates. The upgraded technology platform allows individual store managers to make decisions about the quantity and type of product at each point of sale, stocking each store with items that fit its micro market as well as specific times of day and for special events.
Miroglio Fashion, which creates and distributes 11 brands in more than 1,100 retail stores in 34 countries, is using Oracle solutions as part of its Retail 4.0 innovation initiative. The brand selected Oracle's Omnichannel Suite, including Oracle Retail Xstore Point-of-Service, Oracle Retail Customer Engagement and Oracle Retail Order Broker.
"With this innovation initiative, we want to bring 4.0 solutions including RFID, Smarter Stores and a Dealing Room for replenishment collaboration," said Hans Hoegstedt, the new CEO of Miroglio Fashion in a statement. "The technology will enhance the full potential of our people empowered with the knowledge of the needs and expectations of women who choose our brand."
Grocery retailer Konzum has implemented Oracle Retail Planning and Optimization solutions to enhance its collaboration with suppliers and improve alignment with its store network. The retailer is part of the Agrokor group, which operates 2,000 stores in the Adriatic region. Agrokor has grown via acquisitions, creating a diversified store network. Managing inventory levels for many different store layouts has meant dealing with multiple exceptions on a regular basis, so Konzum is seeking to address these exceptions more systemically.
The retailer is a long-time Oracle customer that leverages Oracle Retail Merchandise Operations Management. Recently Konzum extended its use of the Oracle Retail Predictive Application Server with a bespoke solution named Replenishment Parameters Management (REPAMA), developed by Sigmia. The REPAMA enables direct management of inventory levels in the system without the need to communicate changes via often error-prone channels.