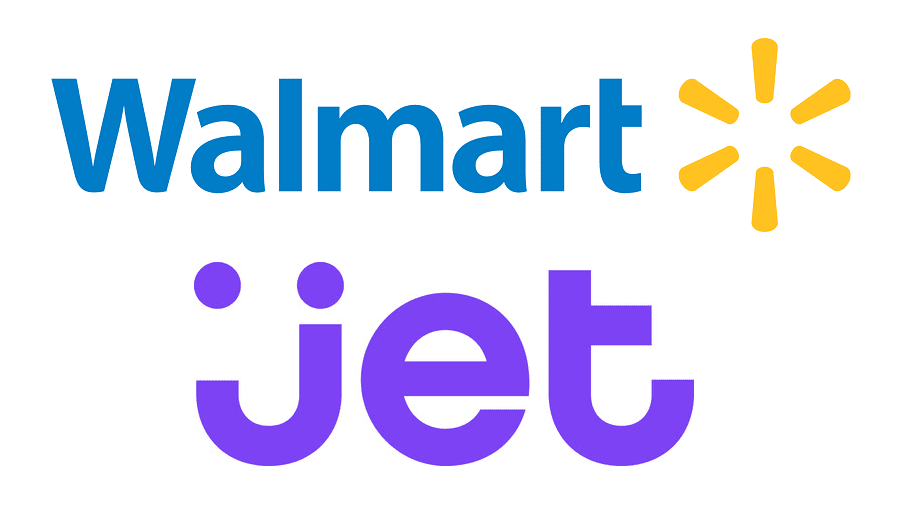 Seeking to add jet propulsion to its online business as a way to compete more effectively with Amazon, Walmart has agreed to acquire e-Commerce retailer Jet.com for approximately $3 billion in cash. An additional $300 million in Walmart shares will be paid out over time as part of the deal, said to be the largest e-Commerce acquisition in history, second only to QVC's purchase of Zulily last year for $2.4 billion.
The deal, first rumored last week, is a major signal that the world's largest retailer is willing to bet big on an innovative but not yet profitable startup. The acquisition may be valuable for Walmart, which will obtain access to Jet.com's pricing technology, the expertise of its executive team and the opportunity to expand its online product assortment.
As part of the acquisition, which is expected to close at the end of 2016, Jet.com CEO Marc Lore will continue in his position and also will have a hand in running Walmart's U.S. e-Commerce operations, according to Recode.
The acquisition is designed to help Walmart re-start e-Commerce sales, which have declined for five straight quarters, with the retailer's 7% online sales gain in Q1 coming in well below the 17% gain the year prior. Although Walmart.com generates the second-highest revenue total within the e-Commerce sphere, there's still a tremendous gap between its sales and Amazon's. In fact, Amazon captured $82.8 billion in e-Commerce sales from July 2015 to June 2016, growing 15.8% over the previous 12 months, according to eMarketer. Wal-Mart, on the other hand, took in just $13.6 billion in the same year-long period.
"Walmart's digital sales are not growing as fast as the industry…and not nearly as fast as Amazon," said Adam Silverman, Principal Analyst, Forrester Research in an interview with Retail TouchPoints. "In fact, 60% of all e-Commerce growth comes from Amazon. To amplify their e-Commerce business, buying Jet.com would allow Walmart to acquire new customers (Jet.com is adding 350,000 subscribers monthly). Jet.com wins by having the lowest price, but that's coming at a big price for the retailer. Their dynamic pricing model is good, however Jet.com is keeping prices down by subsidizing the lower price."
The Price (Software) Is Right
Walmart appears to be smitten not only by the Jet.com brand itself, but by the sophisticated pricing software that has driven the brand since its launch in 2015. While Walmart has never had a problem using its own name to drive consumers to make purchases, Jet.com has what Walmart still doesn't have at this point: a dynamic pricing algorithm.
"Jet.com's potential market advantage is in leveraging its consumer facing transparent volume pricing negotiation technology to lock in bigger and more recurring customers, but they were challenged to attract a broader consumer base and to lock in a longer list of suppliers," said Leslie Hand, VP, IDC Retail Insights in an interview with Retail TouchPoints. "This is a great move for Walmart, because Walmart can use Jet.com's technology to innovate value pricing and bring it to the masses like only Walmart can. It's a case of 'they are both better off together.'"
Jet.com's dynamic pricing rewards customers for buying multiple items, which decreases shipping costs — a major selling point for the Jet.com brand.
Aside from the pricing software, Walmart will gain access to a new set of warehouses and additional customer data. The access to a new set of customer data is vital for Walmart, since the brand has been challenged to reel in higher-income shoppers.
According to NPD Group's Checkout Tracking, Jet.com buyers are more likely than other online buyers to have incomes greater than $150,000 per year, and only one-fifth of Jet.com buyers also have purchased from Walmart.com in the most recent six-month period.
Walmart and Jet.com will maintain distinct brands after the acquisition, with Walmart.com working as an extension of the Walmart brand offering and Jet.com focusing more on a differentiated customer experience with diverse curated assortments.
Doubt Still Remains
Not every industry analyst is convinced about the value of the Walmart acquisition, with many noting that the move doesn't actually do much to differentiate the Walmart brand. Dianne Inniss, Customer Experience and Innovation Strategist, ThoughtWorks Retail, shared similar thoughts:
"We're a little skeptical of this play," said Inniss. "While Jet.com's deeply discounted pricing model fits Walmart's low price strategy, we don't believe that this marriage offers anything truly differentiated or new to the market. Compared to the Amazon.com powerhouse, this marriage still has a long way to go. Amazon has been moving away from price as a differentiator in favor of seamless convenience and deeper integration of its products and services into customers' lives. While Walmart will acquire some interesting pricing technology and the e-Commerce capabilities that it has struggled to develop, this investment won't be a game changer in the battle against Amazon, which still accounts for half of all e-Commerce growth."
Even Forrester's Silverman expressed concerns regarding the long-term viability of the acquisition, based on Jet.com's unproven ability to not only attract but to retain consumers: "If the majority of sales are coming from first time buyers, as some firms have stated, then their model is reliant on heavy acquisition costs…another anchor on the business model."
"The deal only makes sense to Walmart if they can acquire new customers at a reasonable cost per acquisition (CPA)," Silverman added. "Yes, Walmart would get the 'smart cart' and dynamic pricing engine, but the business model will need to be altered to allow Walmart to make a profit."