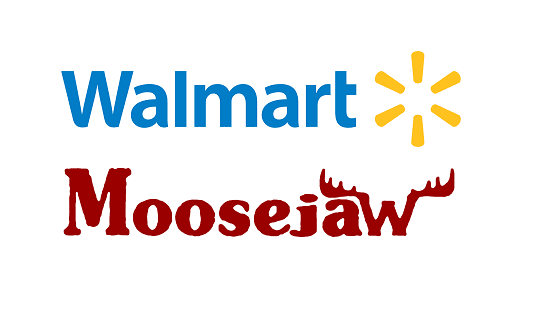 Walmart continues to beef up its e-Commerce offerings as it seeks to challenge online leader Amazon. The latest acquisition is outdoors retailer Moosejaw. In a deal that closed Feb. 13, Walmart paid approximately $51 million for the brand, which has a strong online presence and 10 brick-and-mortar stores.
Moosejaw's 400+ brands include well-known names like Patagonia and The North Face — merchandise that Walmart currently does not sell. The company's CEO, Eoin Comerford, his executive team and 350+ employees will continue to be based in Michigan, and the brand will be run as a standalone and complementary brand to Walmart's other e-Commerce sites.
Moosejaw's Dan Pingree, named Chief Marketing Officer as part of the transition, will be speaking at the Retail TouchPoints 2017 Retail Innovation Conference, being held May 9-10 at Apella in New York City.
Walmart's Digital Buying Spree
Following its August 2016 acquisition of Jet.com for $3.3 billion, Walmart has been busy expanding its online product offerings via acquisition. The retailer purchased ShoeBuy earlier this year for $70 million.
The Jet.com acquisition, which put its CEO Marc Lore in charge of all of Walmart's e-Commerce operations, has already had a positive effect. In Q3, the brand boosted e-Commerce sales 21%, its second straight quarterly increase in online sales. Walmart will announce its Q4 and full fiscal year results on Feb. 21. Walmart stock has been trading lower since Feb. 10, which was prior to the deal announcement; on Feb. 15, the stock price was $68.38.
"Apparel and accessories is now the number one category for digital commerce, according to comScore, and we gain the experience of another well-established e-Commerce player, this time in the active outdoor category," according to a statement on the Walmart web site. "Moosejaw has a large assortment of specialty apparel and accessories, strong industry relationships, and rich product content. Their expertise will help us further enhance our customer experience."
Will Moosejaw And Walmart Create A Culture Clash?
As Pingree noted in his Retail TouchPoints interview, Moosejaw has a tendency to use "dumb" content and marketing. Whether this will sit right with the retailer's somewhat staid new owner is an open question. For a sample, here are a few entries in Moosejaw's history:
"If you're interested in a little Moosejaw history please read on. If not, please shut your eyes.
1992 – Moosejaw opens in Keego Harbor, Michigan. My mom got a new Mountaineer. My girlfriend cheated on me but the boy was super handsome so you can't really blame her.
1993 – I was named best hide-and-seek player at Moosejaw after hiding under a poncho in the shop for six straight days. It was actually a cagoule.
1994 – We opened our second shop in East Lansing. The move was made strictly to get girls to like us. We went a whole month without a girl coming in. The first girl to come in was actually looking for the pet shop. My mom turned in her Mountaineer for an Explorer."