The results are in, and according to various holiday reports, the top products for the holiday 2016 season include smartphones, Pokémon games and virtual reality items.
The Adobe Digital Insights Holiday Report, which analyzed social mentions between Aug. 1, 2016 and Oct. 11, 2016, revealed that the Pokémon Sun and Pokémon Moon games racked up more than 500,000 mentions on social, making it the most talked about holiday gift of the season.
Adobe's top 10 list of most talked about holiday products includes some old favorites as well as the latest technology, virtual reality (VR):
Pokémon Sun/Moon
Barbie
Lego
Oculus
PlayStation VR
Frozen Toys
HTC Vive
Hot Wheels
Amazon Echo
Google Home
Along with the social mentions, Pokémon Sun and Pokémon Moon are already clocking sales, probably due to the popularity of the Pokémon Go participatory phenomenon earlier this year.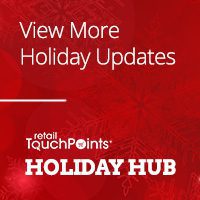 "Knowing that Pokémon Sun and Moon were at the top of everyone's wish lists, we wanted to see how the presales were doing versus the last time Pokémon released a game, which was the Omega Ruby and Sapphire games in 2014," said Becky Tasker, Manager at Adobe Digital Insights, in an interview with Retail TouchPoints. "What we saw is that the amount of pre-orders that are going on for Sun and Moon are blowing Ruby and Sapphire sales out of the water. Our social community generated excitement, and pre-ordered the game as soon as they were able to."
Additionally, Adobe refreshed its top holiday mentions again in the beginning of November, and Sun and Moon are still at the top with more than 800,000 social mentions just since mid-October.
Interest In Virtual Reality May Not Produce Real-World Sales
Consumers are also quite interested in virtual reality, which was represented in three of the top 10 mentions (Oculus, PlayStation VR and HTC Vive). But Tasker believes all the hype may not trigger that many sales.
"Virtual reality is so new and everyone is so excited about it and wants it, but I'm not sure that this wish list for VR will translate into actual sales," she said. "You have to have either a computer or gaming console, and if you don't have the products to fuel the VR items, it may be a harder gift to purchase. The price point is also an issue — they are much more expensive than anything on our list, so it will be interesting to see how many of these units actually sell."
No Retailer Is Immune To Sell Outs
The study also revealed that 25% of top product sales will happen between Thanksgiving and Cyber Monday. Because some products may sell out faster than others, it's vital that retailers stay in-stock on the hottest items during peak shopping days.
"If a retailer fails to get the right hot items, they are going to lose out because they are so in-demand that other retailers may have them," Tasker said. "And if retailers don't get it, they can potentially lose 25% of that product's sales for the entire year. It's crucial."
A recent report from product and pricing intelligence firm 360pi showed that out-of-stocks of best-selling products are common even among America's leading retailers. Findings as of Oct. 31, 2016 include:
32% of Target's best selling products sold out;
13% of Toys "R" Us best sellers were unavailable;
18% of Amazon's best sellers were unavailable; and
10% of Walmart's best sellers sold out.
In preparation for the holiday season, Tasker encouraged retailers to follow the conversations on social media to see what consumers want.
"Social or community talk is a good indication of what people are interested in," she said. "We have seen these conversations that consumers are having online turn into actual sales."
Smartphone Sales May Trigger Security Issues
Smartphones are also a hot gift for the holiday season. According to a report from Blancco Technology Group, 68% of mobile users plan to purchase a new smartphone during the holiday shopping season. But in order to make these sales, retailers must offer a deep discount of $300+ on new phone models in order to get them to switch.
With so many smartphones changing hands during the holiday season, and with the amount of personal information these phones now routinely hold, data security becomes a major issue at this time of year. Respondents noted that they are worried about lost/stolen financial details, social security numbers, credit card numbers and company emails after reselling or trading in their devices this holiday season.
Even with such concerns, nearly one-third (32%) of consumers indicated they would still trade in their devices, while 23% would sell their old phones on e-Commerce sites such as Amazon, eBay and Craigslist. So retailers will need to emphasize to customers the importance of wiping their data clean from the phones they are giving up.
"For mobile carriers/network operators, device manufacturers and resellers, failing to eliminate data from devices that are being resold, recycled or discarded opens the door to severe financial, legal and reputational damage," said Richard Stiennon, Chief Strategy Officer at Blancco Technology Group in an interview with Retail TouchPoints. "Stolen intellectual property, customer and employee data and of course credit card information can mean lost corporate revenue, diminished customer and employee confidence, and hefty compliance fines. Data protection is serious business and costly, too."