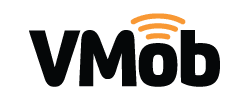 VMob, a cloud-based personalization platform designed for retailers and QSRs, has received $2.3 million in funding from Vix Investments Limited. The company will use this investment to fuel product development, including its real-time contextual analytics platform, and market expansion.
"We are delighted to welcome Vix as an experienced investor very familiar with our space," said Scott Bradley, founder and CEO of VMob. "Vix understands what it takes to scale out a technology business globally, and the investment is a vote of confidence in VMob's market proposition, execution plan and team."
VMob develops mobile personalized marketing solutions that leverage consumer data, in-store activities and customized offers to engage customers and influence buying decisions.