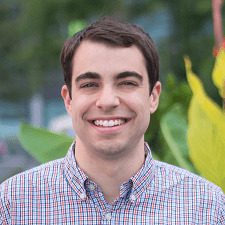 The third quarter, under normal circumstances, is predictable for most digital marketers at large retail organizations. Prime Day and its halo effect mark July. Back-to-school shopping peaks in August. Purchasing cools slightly in September before accelerating in the critical fourth quarter. Throughout it all, e-Commerce takes an ever-larger bite out of the sales pie.
But Q3 2020 will look much different. E-Commerce will take an unprecedented bite out of the sales pie. Prime Day is happening later in the year. Back-to-school shopping trends will take shape as states decide when and how to reopen schools.
What was once predictable is now actively in motion. The good news is that many digital retail marketers are successfully operating with agility. In looking at Google Ads performance among a sample of enterprise U.S. retailers, revenue across shopping and paid search campaigns grew 26% year-over-year in April, while return on ad spend (ROAS) improved 33%. Orders from these campaigns more than doubled those of last April.
We're seeing successful advertising tactics arise in many retail verticals for different reasons. For instance, many electronics retailers are seeing results with remarketing audiences, while sporting goods is excelling at ad efficiency. What can you learn from other verticals as you continue to drive your advertising efforts through the second half of the year? Take a look at these seven lessons.

1. Strengthen investment in channels where it's easier to move budget in and out.
Learn From: Apparel
The apparel sector has faced many challenges around surplus inventory over the past few months. With pools and beaches beginning to reopen across the country, demand for summer products will tick up in the coming weeks. Google Ads revenue was up 15% in April, with a 17% stronger ROAS, for enterprise apparel retailers.
Similar spikes are already apparent in the Google Ads performance of several verticals, as we saw May ad revenue increase across electronics, food and drug, health and beauty, and sporting goods year-over-year.
Lean more heavily into channels that support rapid budget changes, including Google, Facebook and Amazon. Revisit monthly budget allocation to align with new seasonal demand. Continue to monitor school openings if your business is active during the back-to-school season. Planning for normal shopping behavior during this time will prepare you for if and when schools reopen.
2. Use Local Inventory Ads to support curbside pickup.
Learn From: House & Home
The shift to remote work has created stronger demand for home comfort products. We've noticed an uptick in business for enterprise retailers who fit in the "at-home comfort" category. This includes retailers selling home office furniture, kitchen appliances and cookware.

Many of these retailers are using Local Inventory Ads (LIAs) on Google to move store inventory and engage with nearby shoppers. LIAs promote available products that shoppers can receive via curbside store pickup. This allows retailers to engage with local shoppers even when stores aren't fully open.
When using LIAs, promote higher AOV products that may traditionally skew toward in-store purchases. LIAs are another way to move surplus inventory as the local factor may sway shoppers to make a purchase.
3. Look to Google paid search as an efficiency driver.
Learn From: Sporting Goods
Nearly all retailers have been extra judicious about ad costs. In the sporting goods sector, we've seen a trend toward more granular targeting as search volume has escalated around home fitness and gym equipment.

Consider shifting some budget into Google paid search and observe weekly performance. For brand or category-specific queries, revisit landing pages to ensure inventory and/or product selection is still strong. This will ensure a seamless experience from first click to checkout.
4. Drive shoppers to parts of your catalog where performance is strongest.
Learn From: Health & Beauty
Online purchase intent and conversion rates are high due to increased shopping activity. Enterprise health and beauty retailers are seeing consumers purchase essential health and beauty items and completing lower value orders at an intensifying frequency.
Ensure you're driving shoppers to your best-performing products. This rings especially true for category landing pages with text ads. If you work on Google Shopping and paid search, focus on higher margin products within Shopping and use text ads if budget is constrained.

5. Build out remarketing audiences and RLSA campaigns.
Learn From: Electronics
Demand for electronics and home office supplies like laptops and computers spiked following quarantine orders. Many electronics retailers have acquired new customers as buying habits shift to online shopping, creating an opportunity to continue engaging new audiences.

This opportunity runs throughout e-Commerce, however. Shoppers are growing increasingly comfortable buying many different items online. To capitalize on new customers and keep them coming back, build remarketing audiences and use them in RLSA campaigns.
With more people shopping online, there is opportunity to leverage different types of audiences in your advertising strategy. In addition to building audiences that include recent web site visitors, recent purchasers and cart abandoners, think about other opportunities in Google to customize your audience approach. These include customer email lists, detailed demographics and Affinity and In-Market Audiences, which can help retailers set more granular bid modifiers and/or audience buckets for segmentation.

6. Segment your product catalog based on margin or lifetime value.
Learn From: Automotive
Current circumstances highlight how critical it can be to manage to margin, but it can often be complex to execute that in an advertising strategy. If your products vary greatly in margin like many automotive retailers, consider bidding by margin to maximize profit. Create campaigns of products with similar margins and set an ROAS goal for each campaign. Monitor performance regularly to determine if this strategy aligns with your business goals.
If your summer budget is reduced or shifted to later in the year due to COVID-19, creating separate campaigns for high-margin products will allow you to prioritize spending your remaining budget on the most profitable areas of your catalog.

7. Rethink audience and demographic modifiers.
Learn From: Food & Drink
The food and drink vertical has seen marked shifts in audience composition with the increased need to shop online for groceries and beverages. Your business might be seeing similar shifts, making it important to take a look at your audience and demographic modifiers. These will help you understand how your customers and purchasing patterns have changed over the last few months.
You can also leverage other Google opportunities like Affinity Audiences and In-Market Audiences. These modifiers identify high-intent search queries and behavior that put your products in front of the right viewers.
In the second half of the year, it will be key to leverage proven channels and best practices to capitalize on the acceleration of e-Commerce. A key resource to keep handy is Sidecar's 2020 Benchmarks Report: Google Ads in Retail.
---
Mike Baber is Director, Strategic Accounts at Sidecar. He works with enterprise retailers to understand their business goals and challenges in the e-Commerce space, analyze trends on major channels including Google Ads, and uncover opportunities for performance gains with Sidecar technology.