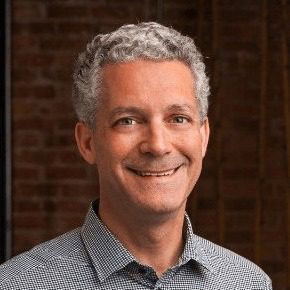 Increasingly, brands and retailers are adopting engagement-based loyalty tactics to evolve in tandem with the way people shop. While transaction-based loyalty programs — where purchases are linked to rewards — are successful at driving repeat sales from a single customer, engagement-based programs work to foster meaningful relationships with customers at large.
With engagement-based loyalty initiatives, customers engage with a brand or retailer in a variety of ways: Contributing content such as user photos, writing reviews, giving feedback on their experience and participating in online communities to answer questions from other consumers. When executed correctly, engagement-based loyalty initiatives provide brands with a steady stream of feedback and user-generated content about their products and services.
Why Engagement-Based Loyalty?
It is an old adage that an unhappy customer will tell more people about their experience than a happy one. A modern marketer can leverage mobile devices, reviews and social media to flip that old sentiment on its head. Reviews happen to be the best form of "telling" because they live "on the shelf" at the moment of truth.
Engagement-based loyalty initiatives are multi-dimensional, focusing on increasing sales as well as the development of meaningful relationships between brands/retailers and their customers. When consumers actively engage with brands, they strengthen their commitment to them and supply user-generated content — such as ratings and reviews, which not only improves SEO but also increases conversions more than any other type of user-generated content. As customers continue to engage with a brand, the affinity becomes stronger, helping turn repeat customers into advocates who in turn influence other consumers just like them.
For brands that sell primarily through retailers, engagement-based loyalty creates opportunities for them to interact directly with customers, rather than relying on retailers to act as intermediaries. It also enables brands to capture user-generated content — content that was previously difficult to capture and syndicate.
Retailers also benefit from engagement-based loyalty initiatives. By soliciting ratings, reviews and other interactions from customers, retailers can nurture and create advocates of their own who take their affinity for the retailer into new communities and spheres of influence.
The Use Of Gamification In Engagement-Based Loyalty
Gamification has emerged as a powerful strategy for brands to generate loyalty through engagement-based tactics. Through gamification, brands and retailers encourage consumers to engage and create content in exchange for a reward, which can either be recognition in the community or more tangible compensation. This allows the brand to solicit customer insights and content in a manner that is both enjoyable and mutually beneficial for brands and consumers.
For example, Step2 — a children's toy company and PowerReviews client — uses a game-like platform called the "Buzzboard" to incentivize customers to provide reviews, user photos and other types of content. As customers increase their level of participation, they move up in the ranks from New Bee to Queen Bee, accumulating points and earning credits to redeem for future purchases.
By incorporating gamification into its engagement-based loyalty strategy, Step2 engages customers in a fun way, while also generating content to help the brand market its products to first-time customers.
Best Practices For Creating Engagement-Based Loyalty Initiatives
As more brands and retailers adopt engagement-based loyalty programs, there are several best practices to keep in mind.
Align with branding. Engagement-based loyalty programs need to align with the organization's overall branding strategy. From graphics to program components, such as badging systems, every element of your loyalty initiatives must seamlessly integrate with your online and offline branding.

Identify desired outcomes. During the development stage, it's important to determine the desired result, specifically looking at which customer behaviors you want to promote, and then tailor the initiative accordingly. For example, if you want to encourage the creation of product reviews, your approach should be different than if you want to motivate customers to share user-generated images over social media.

Think long term. Your engagement-based loyalty initiatives need to keep people engaged with your brand over a long period of time. Rewards and game levels should be achievable — but not too easy. Ideally, your initiative will remain active online for years to come, so customers shouldn't be able to hit peak levels within a month or two.
Finally, one of the keys to successful engagement-based loyalty is that your initiatives must have a direct and clearly communicated benefit for consumers. Why should they participate in this program? When you invite people to participate in an initiative, make it crystal clear what the person stands to gain in terms of reciprocal value.
For many brands and retailers, the right loyalty mix is a strategy of both transaction-based and engagement-focused initiatives. In 2015, consider adopting an engagement-based loyalty strategy for your brand and stay ahead of the curve, identifying your most engaged customers and improving your ability to turn them into brand advocates.
---
Matt Moog is the CEO of PowerReviews, which provides customer ratings and reviews technology to more than 1,000 brands and retailers. Having spent more than 20 years at the intersection of retail and technology, he is focused on helping brands and retailers use technology to transform customer experiences and enable transparency and accountability to the benefit of both consumers and businesses.