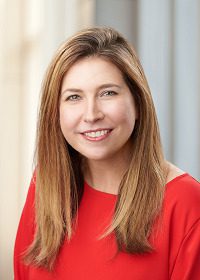 It has not always been announced with great fanfare, but the retail industry is increasingly turning to radio frequency identification (RFID) as more benefits are uncovered. With supply chain visibility and inventory accuracy continuing to grow in importance, RFID has gone from a "nice to have" to being foundational to the ecommerce models that are critical for the survival of retail companies today.
While the use of RFID in retail had a brief hiatus in the early 2000s, the industry has been encouraged by lower implementation costs. Early adopters have proven that the technology can provide a significant return on investment. In fact, according to a recent Accenture study, 92% of the 50 North American retailers surveyed said they are either piloting RFID or have reached full adoption, up from 34% in 2014.
More recently, as the industry reels from the impact of coronavirus and social distancing, the digitization of the supply chain, including the use of RFID, could help those companies utilizing the technology to emerge from the crisis with greater efficiency. RFID is also being extended for item-level identification as part of future-forward innovation plans, such as the adoption of blockchain for increased transparency.
Let's take a closer look at the reasons why RFID has been thriving — past, present and future — including how it will continue to play a supporting role in a post-COVID-19 world, and how it shows promising signs of supporting and integrating with emerging technology.
RFID Supports Omnichannel
What has been driving many RFID success stories in recent years is visibility — the real-time ability to see what's in stock and eliminate the guesswork that has become commonplace in retail. Serialized, item-level data sharing through RFID makes visibility possible.
Retail companies committed to improving the customer experience have realized they need to stop relying on inventory buffers to ensure items are in stock when they need them. According to the researchers at the Auburn University RFID Lab, a typical brick-and-mortar retailer without RFID has about 60% SKU-level accuracy, which is simply not acceptable anymore to keep up with consumer demands for speedy fulfillment and a wide product selection. RFID can raise inventory visibility up to 99%. Additionally, it boosts sales margins and expedites returns and exchanges, making it a valuable tool for profitably improving the consumer experience.
A study conducted by the RFID Lab in 2018 called Project Zipper proved RFID was a game-changer in increasing inventory accuracy when pairs of orders between retailers and brands were studied. Order accuracy increased to 99% (and in some cases even 100%) when RFID was used, leading to labor savings, fewer chargebacks, more efficient order fulfillment and improved forecasting.
Many brands and retailers that have successfully integrated RFID into their supply chains did initiate a widespread deployment. Recognizing the investment of time and resources to enhance legacy SKU-level systems to handle item-level data provided by RFID, they have started small and branched out into different categories and product lines once success was proven through pilot programs. Retailers like Target and Macy's steadily rolled out storewide deployments over the past five years, and well-known brands like Herman Kay, Levi's and Nike have pointed to RFID as a key enabler of their developing supply chain agility.
RFID Amidst Coronavirus
Unlike any prior recession or natural disaster, the coronavirus outbreak has steered the retail industry into uncertain and unchartered territory. Dealing with the prospect of prolonged store closures, furloughs and low factory productivity, retail companies are dealing with new challenges that seem to change by the day.
From a logistics standpoint, the crisis has exposed breakdowns in supply chain visibility. The lack of digitization in the supply chain coupled with unpredictable demand makes inventory management chaotic at best. These challenges have caused delays in getting products where they need to be for socially distanced consumers. Retail companies must collaborate with their partners to gain a full understanding of what will be available in their inventories to sell over the next four to six months. Many will also need to speed up digital transformation plans in order to adapt to consumer reliance on ecommerce, in-store pickup, and self-checkout. 
Companies that have already implemented RFID are reporting a sense of confidence in what they have in stock to sell and fulfill. This is especially beneficial for retailers that rely on store fulfillment for ecommerce orders. RFID is so exact that it allows for single-unit SKU sales, also known as "last item" selling. RFID captures all inventory in-store and online. This helps a retailer maximize full price sales opportunities and reduce markdowns. Plus, with reduced workforces, the increased automation can help them maximize what little manpower they have left.
As the crisis continues to unfold, simply having options is a major plus. Athletic wear retailer Lululemon stated at the pandemic's onset that its investments in RFID inventory tracking will enable a more flexible ecommerce fulfillment model and allow it to proactively manage inventory through the expected period of social distancing.
RFID and Beyond
Retail is faced with an unprecedented situation this year, when RFID programs that were poised to help them thrive and grow are instead being tested under the pressure of a crisis. However, there is encouraging data that suggests RFID will continue to support emerging technology and the industry's overall digital transformation.
For example, the Auburn University RFID Lab, in collaboration with GS1 US, completed a proof of concept that demonstrates the capability of blockchain technology and RFID to improve serialized data sharing in the retail industry. Participating companies included: Nike, PVH Corp., Herman Kay, Macy's, Kohl's, Mojix, Avery Dennison, SML, IBM and Collaboration LLC.
Titled the Chain Integration Project Proof of Concept, or CHIP, the study confirmed that participants could share item-level data encoded in RFID tags on a blockchain network. It proved that the automation of serialized product data exchange using a blockchain platform can potentially eliminate the need for human audits and counting, increasing the productivity and efficiency of the retail supply chain.
This information comes at an interesting time, when many companies are optimistic about the use of blockchain technology to help the supply chain run faster and more efficiently. Enthusiasm for implementing blockchain technologies can bring gaps in the supply chain to the forefront, where partners can collaborate to address them.
It's important to remember that a blockchain platform cannot instantly provide data quality or supply chain visibility. The use of global data standards provides an essential foundation for blockchain networks to operate, and helps supply chain partners ensure that items being tracked via blockchain platforms are uniquely identified and that information about them is shared in a uniform and efficient way. In fact, a major finding of the CHIP proof of concept was the confirmation that a standard called EPCIS (Electronic Product Code Information Services) allowed partners to transmit data more directly and efficiently. 
Ultimately, RFID has continued to work behind the scenes of retail operations as a valuable tool to support consumer-driven innovations. In its versatility, RFID can instill confidence in retailers and brands to help them sell more products, whether in times of economic prosperity or challenging times of crisis.
---
Angela Fernandez is the Vice President of Community Engagement at GS1 US, where she oversees programs designed to support growth for companies of all sizes. With more than 20 years of retail supply chain experience, she is an expert in helping companies understand retailer requirements and achieve source to store supply chain visibility.