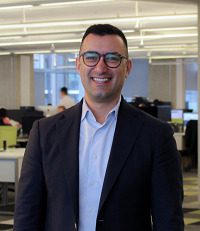 As soon as COVID-19 and the ensuing stay-at-home orders first hit the U.S. in March 2020, consumer buying behavior began shifting. As a result, retailers needed to reshape their ordering options and, in some cases, the entire layout of their stores. In addition, as the popularity of online ordering and delivery continues to skyrocket, marketers need to rethink how they communicate with and market to consumers. In order to do this, retailers need to leverage valuable consumer data to create a more targeted marketing strategy.
Today, consumer outreach needs to be more proactive, meaningful and effective, so that campaigns have a greater impact. With innovative technology and data solutions, retail stores can deliver highly targeted offers to engage customers. Still, in a world where the amount of information that exists is endless, it can be difficult to know where to begin.
Invest in Technology Solutions
To stay ahead of the curve, retailers can utilize technology to track the purchases customers make across different channels. There are a wide range of digital marketing solutions for retail brands to gather data — POS, interactive kiosks, loyalty programs and email marketing with QR codes, among others. Investing in the right technology will help brands not only capture the right data but also provide solutions to analyze that data and leverage it for highly targeted marketing campaigns.
In addition to tracking what customers are buying in-store, retailers can leverage sophisticated technology to track what customers are searching for on their ecommerce platforms. For example, heat-mapping allows retailers to see whether customers are clicking on promotional flyers and how much time they're spending selecting items.
Leveraging technology solutions to segment customers into various personas can allow retailers to serve up more relevant offers and messages. This type of one-to-one proactive outreach about highly relevant topics is effective in driving return visits and sales of high-margin full-price items.
Reward Your Most Loyal Customers
Loyalty programs offer another tool to track buying behavior and gather customer data while also driving additional revenue. By offering incentives, loyalty programs allow retailers to offer more targeted offers and messaging based on purchases, wish lists and reward redemptions, and they encourage customers to buy new products and make more frequent purchases.
Projected growth data by research firm Fortune Business Insights underscores the potential of customer loyalty programs and the need for retailers to differentiate their offering to compete. The global loyalty management market stood at $2.47 billion in 2019 and is projected to reach $10.02 billion by 2027, with a compound annual growth rate of 19.9% during the forecast period.
Retailers can use interactive kiosks to electronically link the units with the loyalty program, enabling retailers to provide customer-specific discounts and incentives.
Test, Evaluate and Learn
In marketing, A/B testing is foundational, but it is particularly critical for retail businesses. Retailers should create programs that evaluate campaigns by different variables such as type, email frequency, time of day, day of the week and more to see what resonates best with their target audiences.
By analyzing the results and gathering insights from these tests on an ongoing basis, retailers can strengthen their promotional campaigns, merchandise mixes and ecommerce platforms.
2020 has created a slew of new challenges for retailers, but by investing in technology, retailers can analyze consumer behavior and test out promotional campaigns in order to create a more targeted and efficient marketing strategy for the future.
---
Mo Chaar is the Chief Commercial Officer at Givex. Since joining the company in 2007, Chaar has helped the company expand its North American footprint. He began his tenure as a Business Development Manager before becoming VP of Sales for North America, and then moved to his current role. In this role, Chaar oversees commercial strategy and development worldwide as well as managing the sales teams within North America. His experience in gift card, loyalty and POS has played a pivotal role in the success of some of Givex's largest partners. As Givex continues to expand on a global level, with a wide array of product offerings, there is a need to keep the teams aligned on pricing, product and sales approach. As the CCO, Chaar continues to manage the North American Sales and Corporate Account Management teams and also takes on the added duties of supporting the Global Managing Directors in ensuring that all functions of the organization are aligned to meet our strategic commercial objectives.