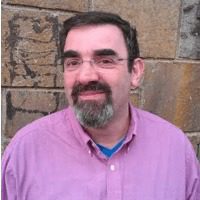 Samsung Fridge Demo – Photo by Bryan Bedder, Getty Images for MasterCard
The last several years have seen lots of non-payment players invade the payments space. Companies ranging from retailers themselves to technology and hardware companies (Google, Apple, Samsung, etc.) all have staked a claim to their slice of the payments pie. So doesn't it make sense that an organization like MasterCard, which is already known for payments, offer other retailing and customer-facing functionalities?
That's precisely what MasterCard is doing, attempting to romance retailers by adding "innovator" and "trusted advisor" to its roles. This might seem quite a shift from the traditionally adversarial nature of retailer-financial institution relationships, but the times they are a-changin'.
MasterCard's outreach to retailers and the solution providers that serve them include:
Opening up its APIs to encourage technological innovation that leverages MasterCard's platform;
Sponsoring developer-friendly "hackathons" to identify and fix buggy elements of applications in real time;
Packaging elements such as an ATM locator that retailers can incorporate into their mobile apps or customer-facing sites; and
Creating an innovation showcase at its New York City Technology Hub.
Bridging The Technology Budget Gap
MasterCard's embrace of retail-focused innovation is in part a response to the disparities in technology investment between the vast majority of retailers and their biggest rival, Amazon. The company is seeking ways it can help level the playing field, particularly for SMB retailers that may lack the resources to invest in advanced solutions.
"It's a big issue that the typical retailer trying to compete with Amazon is spending 1% to 3% of their budget on technology, while Amazon is spending anywhere from 11% to 15%," said Vib Prasad, SVP Innovation at MasterCard. To help address this imbalance, "we see MasterCard as having a role to play" in arming retailers with a range of technology alternatives, he added. These go well beyond payments to include functionalities such as inventory management, analytics and loyalty programs.
"We see everything about the customer journey getting connected, with the payment aspect subsumed into the whole experience," Prasad added. He and Eric Shea, a Partner at Kurt Salmon Digital, made similar points at the Retail TouchPoints Retail Innovation Conference session on payments disruption in May.
Prasad noted that while some competing payment applications are closed and device-based, MasterCard "works universally and is accepted everywhere, which makes it easier to embed it into a range of experiences."
In-Home And In-Store Innovations
I visited MasterCard's headquarters recently and checked out a few of the technologies on display. A Samsung refrigerator equipped with a good-sized touchscreen on its door caught my eye, as it had at the Samsung store a few months ago. The screen can display what's inside the fridge, but it also can serve as an interactive touch point to order groceries. MasterCard's contribution is a connection with retailers ShopRite and Fresh Direct, as well as a simple single checkout authenticated with a four-digit PIN. (This helps prevent children with a sweet tooth ordering bag after bag of Oreos before the grownups get home.)
MasterCard also showcases its Qkr technology, which radically simplifies paying at a restaurant via a mobile app. It even addresses the tricky issue of bill-splitting by separating out each ordered item, allowing each diner to claim his or her appetizer, entrée and drink. The solution is in place at 400 restaurants in the UK and has been adapted as an order-from-your-seat option at sports arenas that include Yankee Stadium and the Air Canada Centre in Toronto.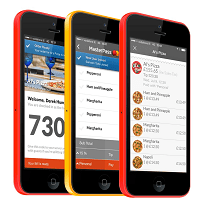 There are benefits here to both the dining consumer and the restaurant. MasterCard estimates that, as its name implies, Qkr saves time, cutting 11 minutes out of a nearly hour-long meal. That improves the customer experience and also allows the eatery to turn tables more quickly, boosting its revenue potential.
Virtual reality glasses tied to commerce (V-Commerce?) and block-by-block analytics of spending activity at virtually every merchant across the U.S. were just a few of the other solutions on display. All in all, MasterCard is making a sincere effort to embed itself into retailers' businesses and become much more than a "necessary evil" at the end of the customer journey.