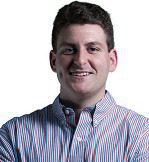 It's no secret: over the past year, department stores have struggled to keep up with their more nimble counterparts — both in the physical world and online. The last few quarters have not been kind to these retailers, but their biggest test is on the horizon; they must get through the holiday season unscathed.
The damage has already been done at Macy's, which is set to close 100 additional stores. Brands such as Kohl's, Nordstrom and JCPenney are also doing everything they can to climb out of their own financial holes.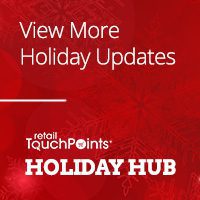 While it might seem counterintuitive to spend more on labor when sales are dropping and stores are closing, the investment could prove worthwhile. On the whole, retailers are expected to hire 738,800 seasonal workers for the 2016 winter holiday season, according to a forecast from executive outplacement firm Challenger, Gray & Christmas. This figure is approximately even with last year's total, signaling that retailers aren't beefing up their store and fulfillment operations with additional personnel.
With large department stores hiring a significant fraction of these workers, the number of people within each physical location will remain largely the same.
Although JCPenney anticipates a 25% holiday hiring increase totaling 40,000 seasonal employees, Kohl's only slightly bumped up their holiday hiring, from 67,000 to 69,000, while Macy's remains even with last year at 83,000.
The key here, however, will be the placement of employees: on the sales floor, in the back office or in distribution centers. As e-Commerce sales and traffic increase with every passing holiday, the efficiency of retailers' DCs and their omnichannel fulfillment operations will be critical to their success.
With that said, the trend toward more back-office and e-Commerce roles should not take away from the jobs store associates need to handle as the season ramps up.
The outlook of these department stores going into the holiday would actually look more promising if more of them hired more associates, while still ramping up their distribution and e-Commerce capabilities. When push comes to shove the store experience still matters and consumers will be more than willing to take their business elsewhere if they're not having a good experience.
As Holidays Approach, Sears Holdings Continues To Plummet
While the typical cast of department store characters has been discussed ad nauseum, Sears Holdings is one major retailer we'll keep a close eye on during the holiday season. The iconic brand, which now encompasses the struggling conglomerate of Sears and Kmart, arguably has had the worst fortune of them all. Each passing quarter seems to bury the company in a bigger hole, putting its future further into question.
In Q2 2016, Kmart and Sears Domestic comparable store sales declined 3.3% and 7.0% respectively. On an even more morbid note, the combined retailers lost nearly $400 million over the same time frame.
With matters extremely dire, the retailer has taken an alarming step: accepting $300 million in debt financing from CEO Edward Lampert's hedge fund, ESL Investments. In September, Sears Holdings announced it was closing 64 Kmart stores by the end of 2016, adding to the 68 Kmart and 10 Sears store closings announced earlier in the year.
On a personal level, the last time I have bought any merchandise in a Kmart was at least two years ago, and the only time I stepped into a Sears in recent years is to walk through an entrance to get somewhere else. While this may say more about my personal taste than the well-being of the business, my preferences and behaviors are very unlikely to change when I start to buy gifts for the holidays.
If the poor financial results haven't given it away already, it's clear to me that the experiences (or lack thereof) of these stores haven't done the retailer any favors. Considering Green Street Advisors recommended Sears to shutter 43% of its namesake locations to reach 2006 productivity levels, I doubt these will be the last store closings we see from the brand.