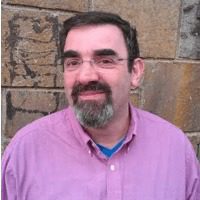 Even if you don't follow the Broadway theater scene, you may have heard about a show called Hamilton. This rap- and hip-hop-infused musical about founding father Alexander Hamilton has been playing to packed houses for nearly a year, been seen by the President and First Lady, and swept the 2016 Tony Awards. And having been lucky enough to see it myself recently, I can report that the accolades are all well-deserved.
Hamilton also has been in the news for a less feel-good reason: the outrageous cost of tickets, abetted in large part by a thriving secondary market (or to use a less polite but more accurate term, scalpers). The headline of a recent New York Times article, discussing the slight downward impact on ticket prices following the departure of several members of the original cast, captured the point well: "Ridiculous Prices Fall to Just Excessive."
So what does all this have to do with retail? The Hamilton situation reveals some insights about pricing that are relevant for any retailer facing off against a behemoth like Amazon, which deploys sophisticated pricing algorithms to carefully calibrate its prices and has the ability to change them multiple times per day if necessary. Amazon also recently took a step away from MSRP prices, the inevitably higher "list" prices for products that, in reality, no one ever pays. Some industry experts wondered if this was a precursor to Amazon raising prices overall, or simply another Jeff Bezos experiment.
Insight #1: Don't Be Afraid To Raise Prices
Retailers often are reluctant to raise prices even when their price optimization software tells them it won't negatively affect sales, and that it will positively affect their profitability. Now granted, the Hamilton producers are in a unique and enviable situation. There's very high demand for a product that, by its nature, is in limited supply (they can't do any more than eight shows per week nor put an extra 100 seats into the theater). But when the secondary market revealed just how much people were willing to pay for tickets, "the producers raised ticket prices in a bid to reclaim some profits from scalpers," according to the New York Times. I'm not saying retailers should dramatically jack up prices on hot items during peak seasons, but a subtle increase on this year's "hot" toy or apparel item could do wonders for a retailer's bottom line.
Insight #2: Balance Luxury Pricing With Philanthropy
Ever since it became clear that Hamilton would become a big money-maker, author-composer Lin-Manuel Miranda and the show's producers have sought ways to make the show more accessible to a wider audience. There's a Live Ham4Ham ticket lottery every Wednesday; winners get the opportunity to buy tickets for $10 to the matinee performance, and there's a free performance by cast members and special guests for the crowd. The Rockefeller Foundation and the show's producers have also agreed to finance a program to bring 20,000 New York City 11th graders from schools with high percentages of low-income families to see the show. Retailers can inoculate themselves against charges of hiking prices too high with their own sincere efforts to spread the wealth around.
Insight #3: Use Technology To Fight Back
Today's scalpers use sophisticated "bots" to scoop up banks of tickets the second they are released online, a technique they also use to grab ticket blocks for high-profile concerts and sporting events. Despite legislation to curb such activities, the scalpers currently are in the lead in the technology arms race. Hamilton does what it can by cancelling what it deems to be bulk ticket purchases. Retailers can deploy some of the same technologies that Amazon does to analyze and optimize prices, particularly in the e-Commerce world. They can even automate price changes — even increases! — to circumvent human executives' skittishness about ever, ever raising prices.
The musical's subject, who was our nation's first treasury secretary and an architect of our modern economy, would be proud that capitalism is thriving more than two centuries after his death. But he also would want everybody to play fair.