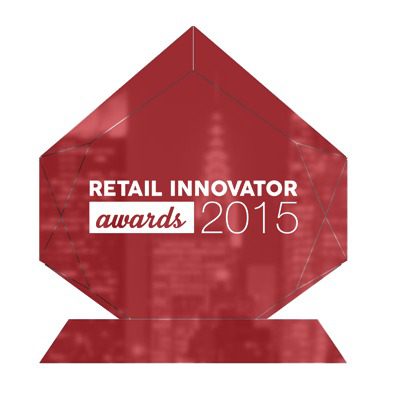 In its second year, the Retail Innovator Awards is honoring 27 retail executives who are innovative thinkers and business strategists. Awards were presented during a luncheon ceremony at The Yale Club in New York City today, June 16, 2015.
This year's Retail Innovator Award winners rose to the top in a nomination process that produced more than 60 qualified retail executive nominations. Each winner has contributed to their businesses and the retail industry in unique ways, embracing the new disruptive forces in retail.
The award recipients include (in alphabetical order):
Nina Alexander-Hurst, VP of Customer Experience and SWAT, BaubleBar
Leslie Anderson, Senior Director, Head of Field HR, Old Navy
Richard Armour, Senior Director, Multi-Channel, GameStop
Andrew Blackmon and Patrick Coyne, Co-Founders, The Black Tux
Rick Braddock, Executive Chairman, Joinem
Glenn Edelman, VP of E-Commerce, Wine Enthusiast
Mike Edwards, VP of Merchandising, Brown Shoe/Famous Footwear
Scott Emmons, Enterprise Architect and iLab Manager, Neiman Marcus
Jason Goldberger, President, Target.com
Melissa Gonzalez, Founder, The Lionesque Group
Rose Hamilton, General Manager and CMO, Pet360
Kenneth Himmel, President and CEO, Related Urban
Kelly Loubet, Social Media Strategist, Origami Owl
Rafeh Masood, VP of Customer Innovation Technology, Dick's Sporting Goods
Rebecca Minkoff, Founder, Rebecca Minkoff
Dave Munson, Founder and President, Saddleback Leather
Daniel Neukomm, CEO, La Jolla Group
Anthony Paniszczyzn, VP of Sales and Operations, Staples
Dave Powers, President, Deckers Outdoor
Janet Schalk, EVP and CIO, Kohl's
Susan Soares, VP of Retail Operations, Alex and Ani
Ken Silay, former Director, Technology Research & Innovation, Chico's FAS
Rob Taylor, COO, Journeys Group
Lori Twomey, Chief Merchant, Zulily
Steve Williams, CIO, Boot Barn
David Zimmerman, Director of Independent Services Strategy, SUPERVALU
The Retail Innovator Awards is the first event of the Retail Innovation Conference, hosted by Retail TouchPoints. Following the awards luncheon, groups of retail executives will be treated to exclusive store tours of some of the most innovative retail concepts in New York City.
Day two is being held at Apella (at the Alexandria Center), tomorrow, June 17, 2015, and will kick off with a keynote from Ted Rubin, a Forbes Top 50 Power Influencer. The afternoon keynote will feature Maureen Mullen, Co-Founder and Head of Research & Advisory at L2, who will outline the top forces disrupting retail today. Other presenters include leading retail analyst Adam Silverman from Forrester Research, as well as retail executives from Neiman Marcus, Zappos and Alex and Ani. Attendees also will be treated to a panel featuring 2015 Retail Innovator Awards winners.
Awards Report:
---
Learn more at www.retailinnovationconference.com.