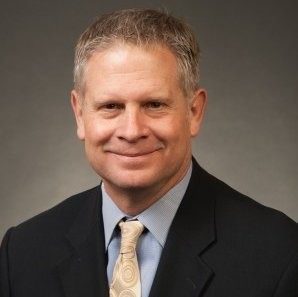 For most retailers, 2020 isn't the year where stocking the latest electronic gadget, newest fashion from the runway or most flawless diamonds are going to draw customers in. Thanks to the COVID-19 pandemic, what will bring customers back into your store is seeing the precautions your business is taking to keep them safe. UV-C technology can help you set your sanitation regime above the competition and drive traffic back to your door.
The recent COVID-19 Brand Sentiment Navigator Report from Social Media Link surveyed 6,000 people and found that the best action retailers can take while reopening is to keep customers and employees safe.
In-person shopping is about creating a relationship and an experience, and part of that experience in a COVID-19 world is making sure your customer feels safe. Stores have always cleaned to be clean, but now they must clean to disinfect. This means employees must be trained and adhere to new CDC guidelines, and consistently clean following these new protocols. With solutions needing to sit on surfaces a certain length of time to be effective, and with a steep increase in the number of times per day things need to be cleaned, a sales associate now has a side job as a custodian. Implementing UV-C technology into your sanitation protocols can help ensure consistency and reduce manual labor time.
A virus spreads through direct contact with an infected host, or by touching contaminated surfaces. Social distancing and staff wearing facemasks will reduce direct contact spread, and the use of UV-C sanitizing products will reduce transmission from surfaces.
Using ultraviolet light to get rid of germs isn't a new concept; it's been used since the late 19th century. UV light within a certain wavelength has the ability to deactivate microorganisms by acting on its DNA and RNA. In fact, UV-C light is by far the best way to destroy antibiotic-resistant pathogens. Consumer UV products have grown in popularity, but UV-C light is more effective because its wavelength of 250–270nm is strongly and mainly absorbed by the nucleic acids of microbial cells, making it the most lethal range of wavelengths.
Using UV-C light in retail is an ideal solution for cleaning small items. While pathogens can develop resistance to chemicals, they can't to UV-C light. Many chemical cleaners actually need to sit on a surface for two to five minutes to be effective, making them extremely inefficient for quick cleanings. Products like Lysol and Clorox work to remove germs when used correctly, but it's a two-step process where you first clean the surface removing germs, and then spray or wipe with an EPA-approved disinfectant to kill germs. Cleaning alone will not effectively kill COVID-19, but UV-C light will.
Small, portable UV-C devices are ideal for a store to use to sanitize office equipment like keyboards, mice, pens and other small items. Our personal phones are germ magnets; so running your employees' personal phones through the device can greatly reduce spread. For mall ownership, having a small UV-C device at the mall entrance or outside of restrooms is a simple way to dramatically reduce surface spread while shopping.
For certain types of retailers, UV-C technology would also be useful in keeping merchandise free of germs:
Technology Stores: For retailers selling small electronic items like phones and tablets, UV-C light can be used to keep the tester items free of germs. Sales associates could easily sanitize each product between guests.
Jewelry Stores: UV jewelry cleaners have been a staple for home use, and now a UV-C device can help jewelers sanitize rings, bracelets, earrings and necklaces after a customer tries them on.
Mall Kiosks: Most items sold in kiosks are small and therefore easily sanitized with a portable UV-C device.
As stay-at-home restrictions continue to be relaxed, allowing retailers to open throughout the country, stores that put a focus on keeping customers safe are the ones that will thrive in this new normal.
---
Mark Beeston joined Vioguard in June 2017 as Vice President of Sales and Marketing. Prior to Vioguard, Beeston lead a sales team for Option Care in the post-acute business sector. He spent six years in various sales leadership roles from Regional Sales Director to Director of Strategic Solutions at Hill-Rom Company. Prior to joining Hill-Rom, he served as a Regional Sales Director for the Hospital Products unit for Hospira Worldwide (formerly Abbott Labs). During his 13-year tenure at Hospira/Abbott he filled several diverse roles, such as Senior Engineer in new product development, Sales Executive, Contract Marketing and District Sales Manager. He holds a Bachelor of Science in Manufacturing Engineering from Brigham Young University. He enjoys snow skiing, water skiing, and multiple other outdoor activities with his wife and six children.