Some retailers have more direct exposure to Russia's war with Ukraine than others, but every company will feel the impact of the crisis as it reverberates down the supply chain. Additionally, despite existing economic pressures, many retailers are cutting their Russian operations in support of Ukraine — so many that Uniqlo is facing backlash for being one of the few international retailers staying open in the country.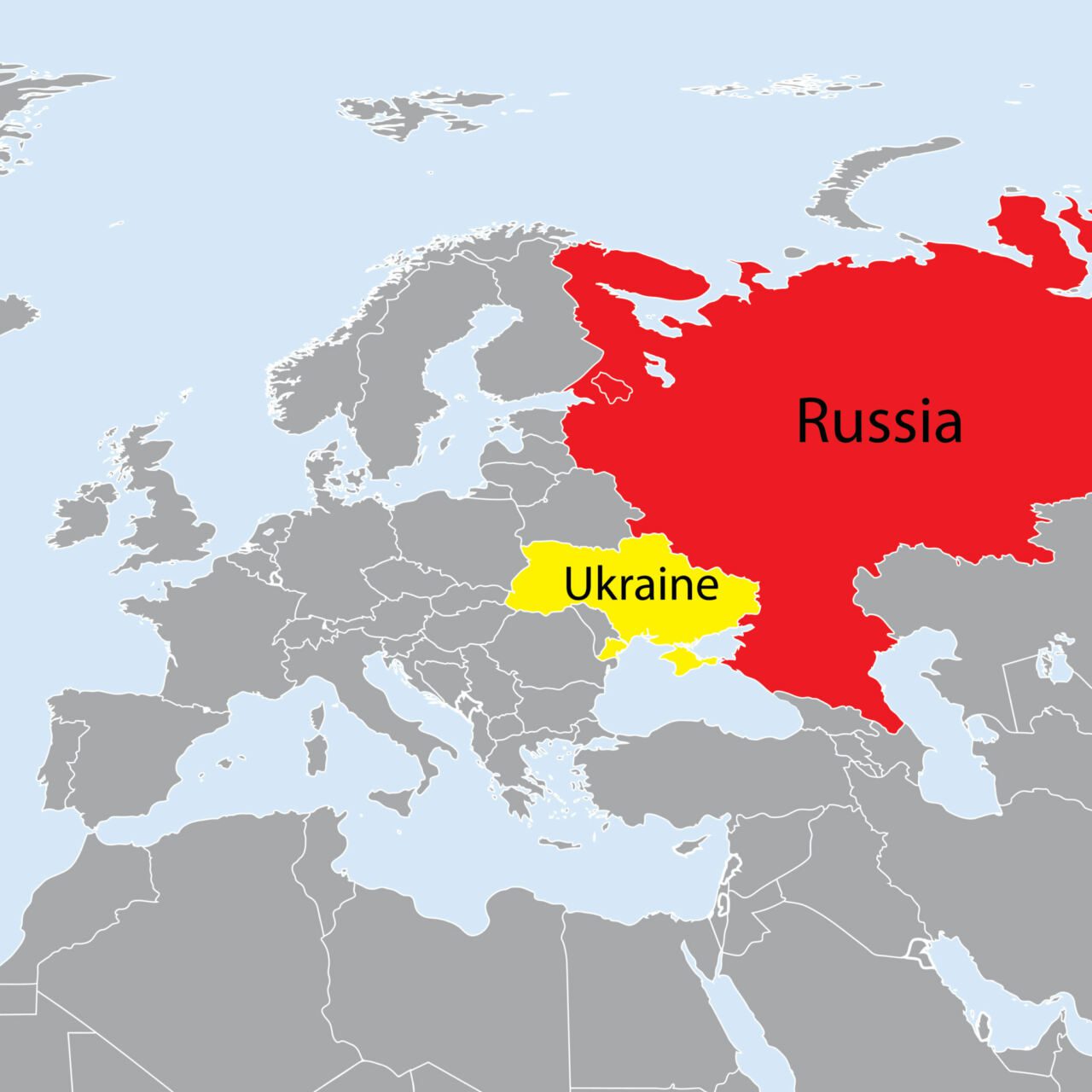 The effects of the war are being amplified by the lingering impact of COVID-19, which left supply chains stretched as ports clogged up and labor became scarce. Now these shortages will be further exacerbated as even more supply routes become unavailable, further pressuring global supply chains as retailers and suppliers around the world seek alternatives. So while the size of the conflict zone may be small relative to the world as a whole, the disruptions it has created are far reaching.
"Russian companies are not allowed to fly in Europe," said Bertha Martinez-Cisneros, Coordinator of the Degree in International Logistics at CETYS University in an interview with Retail TouchPoints. "This affects flights coming from Russia or Russian companies, which is a problems for all logistics because there's less space for merchandise. In the end that is going to affect the retailers — if not directly, then indirectly. You also have the problems in the Black Sea where vessels are not moving. Even though the route from Asia to America or from Europe to America are not directly going through [Russia or Ukraine], that still affects the normal flow of transportation."
Coming to terms with the full effect of the Ukraine crisis means understanding the interconnected nature of the modern supply chain. More than 2,100 U.S. and 1,200 European companies have at least one direct (tier one) supplier in Russia, while more than 450 U.S. and 200 European companies have a tier one supplier in Ukraine, according to data from Interos. Those numbers might seem low at first, but they balloon once you expand to companies that buy from other companies with suppliers in the affected countries (tiers two and three):
More than 15,100 U.S. companies and 8,200 European firms have tier two suppliers based in Ukraine; and
More than 190,000 U.S. companies and 109,000 European companies have tier three Russian or Ukrainian suppliers.
Some Retailers Will be Hit Harder, but Rising Oil Prices Will Affect Everything
Retailers also need to consider some of the region's major exports in their calculations: wheat, rare earth metals and oil. In 2020, Russia was the top global wheat exporter and Ukraine was the fifth-largest, according to the United Nations Food and Agriculture Organization. Any retailer that deals with food is going to be impacted by the associated disruption, even in a country like the U.S. that doesn't directly import most of those goods.
"The key here for the retailers is that even though it may not necessarily affect them directly in the U.S., it's going to affect them indirectly by impacting the amount of supply," said Martinez-Cisneros. "Something we are talking about a lot right now is bread and wheat. We know that Ukraine and Russia are two of the main producers of those two cereal grains in Europe. Europe is going to maintain demand, and if they don't have their regular suppliers they're going to order from suppliers around the world — producers in America and Africa and other continents. We're going to have less of those commodities available because demand is going stay the same or maybe even increase a little bit."
Electronics manufacturers, and by extension electronics retailers, will see prices rise due to reduced availability of rare earth metals from both Russia and Ukraine. Car retailers also will be impacted due to a reduction in the availability of palladium, which is used for producing vehicles' catalytic converters.
However, the most widespread challenge will be dealing with the rising cost of oil. Even a small reduction in available supply can have major impacts across the entire supply chain, so retailers need to prepare to handle rising energy costs and the associated effect on their bottom lines.
"Energy-based supply chains, which are basically every supply chain, are affected by the cost and availability of energy," said Simon Croom, Professor of Supply Chain Management at the Knauss School of Business of the University of San Diego in an interview with Retail TouchPoints. "Even before the Ukraine invasion, energy was a major global issue. There was a shortage of energy and costs were rocketing, with the price of natural gas doubling in Europe."
Retailers Do Their Part by Cutting Ties With Russia and Donating Support to Ukraine
Despite these and other challenges, many retailers are cutting their ties with Russia to protest its invasion of Ukraine. Examples include Starbucks, IKEA and McDonald's closing their Russian locations, while Apple, Under Armour and H&M Group have suspended shipments to, and sales in, the country. Visa, Mastercard and PayPal also have suspended operations in Russia.
One of the biggest retail companies is getting involved in a big way. Amazon has suspended shipment of retail products to customers based in Russia and Belarus, and will no longer provide customers with access to Prime Video in Russia. The boycott extends to businesses as well: AWS is no longer accepting new signups based in Russia or Belarus.
Amazon also is directly supporting Ukraine by donating $5 million to organizations that are providing support on the ground there, and matching up to $5 million in additional donations from employees. Other retailers offering philanthropic support include Pandora, which donated $1 million to UNICEF, and Etsy, which canceled the balance owed by all sellers in Ukraine.
Some retailers are making less immediately impactful but still notable protests. TJX Companies is divesting its 25% stake in Russian off-price retailer Familia. Additionally, TJX Senior EVP and Group President Douglas Mizzi resigned from his position as a director on Familia's Board of Trustees.
The one retailer bucking the overall trend is Uniqlo, and it may be paying a price with customers around the world. The retailer's parent company has declined to pause sales in Russia, which has led to the rise of the #BoycottUNIQLO movement, according to Fortune. Fast Retailing also is donating clothes and other items to Ukrainians who've fled the country and $10 million to the UN's refugee agency, but the efforts so far haven't been enough to offset its decision to stay open in Russia.
Overall, retailers' support of Ukraine is a sign that they're aware that this conflict will likely be ongoing for some time. While these are the most visible actions being taken as a result of the war, retailers also need to be working behind the scenes to prepare for the long-term supply chain impacts.
"This is not going to be an easy 2022," said Martinez-Cisneros. "This is a new thing that we have to face, and the lesson here is we still have to be flexible and resilient. We need to start preparing those Plan Bs and Plan Cs in order to be ready in case of shortages or disruptions in the supply chain."