Editor's Note: This article is an excerpt from one of RetailWire's recent online discussions. Each business morning on RetailWire.com, retail industry execs get plugged in to the latest news and issues with key insights from a "BrainTrust" panel of retail industry experts.

In the retail industry, a 100% plus annual employee turnover is not uncommon. And, in these tough economic times, that statistic doesn't tend to be of greatest concern to operators. More likely, they're preoccupied with determining if they can get away with one less person on the floor; cutting back on training; or increasing the commission portion of the compensation.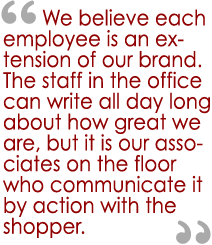 Perhaps the most eye-opening place to start is on the interview process for a "transition team." The transition team at The Container Store is a group of associates hired for a five-day or so tenure to transition a store between themed selling seasons. There would typically be transition teams before and after Christmas, Spring Cleaning, Back-to-School, etc. At The Container Store, the selection process for this short-term associate is more involved than what most retailers would have their full-timers go through. It consists of two interviews: one in a group setting; and one face-to-face lasting an hour and a half. If there is a next step, the candidate is taken for a walk around the store with a group of other candidates and asked "what if" questions largely oriented to customer interaction. (Note: This is for associates who are being hired to change displays, fixtures and move merchandise – not to sell product.)
Karyn Maynard is The Container Store's director of recruiting. When asked about this process, she said this type of attention to detail is not unusual for The Container Store. "We believe each employee is an extension of our brand. The staff in the office can write all day long about how great we are, but it is our associates on the floor who communicate it by action with the shopper."
The evaluation process is very deep regardless of the position. "We want to hire great people and we want to retain great people," says Maynard. "We have part-timers who have been with us over 15 years."
The evaluation process also goes both ways. As with any screening process, The Container Store wants to be sure the future employee is the right fit. But, The Container Store also wants to be sure the company is the right fit for the employee. The company considers it symbolic that their very first hire was a customer.
"This process has been an evolution," recalls Maynard. "When the founders started the company in 1978 they wanted to have 'the best retail organization in the country.' We are certainly more sophisticated now than they were then, but even our first hire started us in the right direction."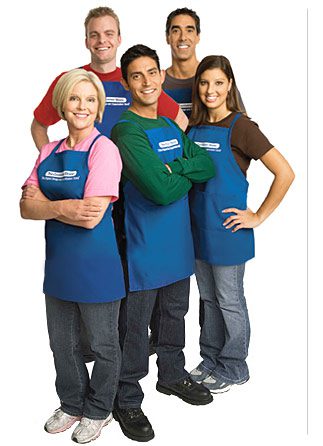 Today, in fact, most employees are former customers. Many are approached on the sales floor when they are shopping. ("Have you ever considered…?") The other source of talent is online through The Container Store Web site, where every application is reviewed and replied to.
When asked what mistakes other retailers make, Maynard quickly answered, "They are not making a commitment to time."  By the way, Karyn Maynard did not come up through the Human Resource department. She came up through the stores, like everyone else at The Container Store.)
The BrainTrust Panel agrees that The Container Store's hiring system is an integral part of its in-store customer experience. The wonderfully low turnover rate at The Container Store is due to more than just their 'perfect' hiring system," says Kevin Graff, President, Graff Retail. "…An employee gets over 200 hours of training in their first year, and that pay checks are typically 50 to 100% higher than the average retail worker.
One analyst says that mature associates provide customers with a rewarding experience because of the staff's willingness to inform and assist. "Associates in their 40s and 50s find a pleasant place to work, and just don't have the desire to move around as frequently as a teen or twenty-something," says Cathy Hotka, Principal, Cathy Hotka & Associates.
Another analyst says The Container store is impressive because they have never wavered from their "commitment to time" in talent acquisition, education and ongoing improvement of these processes.  "We all know that having extraordinary people outweighs any temporary lack of extraordinary products, services or strategies," says Michael Osorio, Principal, Osorio Group LLC. "But few companies focus on the people side with the same level of intensity that The Container Store executes daily."
Osorio says companies wishing to emulate The Container Store's success must start at the top. "The leader must ensure their lieutenants share their focus and stay on this forever…There is no shortage of information on developing excellent hiring, education and retention processes—there is, however, a terrible shortage of leaders willing to make this the company's number one priority."