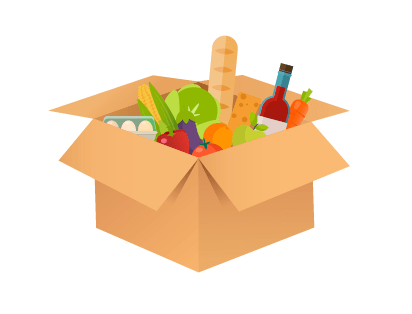 With societal changes driving consumers from cooking at home to preferring takeout food, fast casual dining, restaurants and other eateries, grocers and other food retailers have lost 29% of their total market share since 1991, according to a survey from IDC. The report reveals that only 35% of food spending takes place in food stores.
The fragmentation of shopper spending continues to complicate matters for grocers. While 25% of consumers today prefer shopping at multiple stores to satisfy their grocery needs, this figure is projected to grow to 32% within just two years. As many as 75% are looking for better prices, while 60% are searching for specific products.
Therefore, today's retailers face the challenge of satisfying shoppers' desires for narrower assortments in some areas, with their more varied preferences and tastes in others.
Retailers that use assortment analytics and optimization tools drive 2.5X higher comparable store sales growth. At the other end of the spectrum, 22% of retailers that rely on a more simplistic assortment planning approach suffered comp store sales declines.
Grocers Must Make Intelligent Assortment And Space Decisions
When consumers visit the grocery store, they often value the time spent in fresh departments, and are becoming more interested in prepared food options and even meal kits. Shoppers still heavily prefer buying certain products in the store, such as:
Fresh meats, poultry and fish (87% purchase in-store instead of another channel);
Fresh fruit/vegetables (85%);
Frozen and fresh ready-to-go meals (79%);
Various canned goods (77%); and
Salty and sweet snacks, cookies (75%).
These preferences put pressure on grocers to allocate physical store space more efficiently. Most retailers are changing their assortment and spaces for important categories, with 79% changing their center store, shelf-stable categories. Additional categories undergoing change include:
Bakery (75%);
Fresh fruit/vegetables (72%);
General merchandise (71%);
Frozen (70%); and
Home products (70%).
IDC recommends grocers arm merchandising staff with the analytics, insights and tools to make beneficial intelligent assortment and space decisions, and continue investing in e-Commerce to avoid losing both product categories and valuable segments of their shopper base.