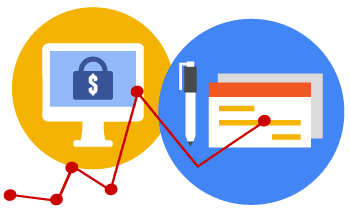 Digital goods retailers — online merchants that sell goods that are stored, delivered and used in an electronic format — have their work cut out for them when it comes to managing expenses related to fraud.
These merchants each spend an average of $10.1 million per year on fraud-related costs, and spending will likely increase in the coming months, according to research from Javelin and Vesta Corporation.
In fact, operational expenses related to fraud and chargeback management account for an average of 20% of these retailers' operational budgets each year. Compare this to sellers of physical goods, who report spending 14% of their budget on fraud-related costs, and hybrid merchants — sellers of both digital and physical goods — that spend 13%.
Digital goods retailers aren't even certain they will be able to alleviate this issue any time soon. With EMV cutting down many card-related fraud attempts, retailers now share concern that fraudsters will focus more on card-not-present (CNP) transactions as their next target. More than half (51%) of these merchants expect fraud and chargeback costs to increase over the next 12 months.
While personnel costs represent more than 35% of fraud and chargeback spending for merchants of all goods, digital goods merchants employ nearly five times the number of fraud-related personnel as physical goods merchants, and nearly twice as many as the number working for hybrid merchants.
The study suggests that outsourcing fraud prevention services may help all types of retailers by better managing associated costs.
"Among hybrid merchants, who have been outsourcing fraud operations for many years, 65% said they found third-party services to be cost-effective," said Christopher Uriarte, Chief Strategy and Payments Officer at Vesta Corporation. "Using a third-party provider can help merchants reduce the money and staff time they're spending on fraud- and chargeback-related activities, freeing up resources for efforts that drive revenue and company growth instead."