The role of the store is continuing to evolve as consumers' digital behaviors accelerate — one of the key reasons why experts believe the definition of a "successful store design" has completely changed.

Store design and visual merchandising now encompass many different elements, according to Tammy Callahan, Director of Sales & Account Management at Kendu, a provider of in-store visual solutions. As they brainstorm new concepts, formats and experiences, teams must now consider:
The role of the brand promise in building customer trust and engagement;
The influence of an overarching story and conceptual theme that tie the entire experience together;
The value of tech in supporting customer needs, questions and services; and
Material sustainability and energy use.
Callahan believes that although store and experience designers are navigating overwhelming change, they also have new opportunities to create experiences that serve and engage consumers in new ways.
Retail TouchPoints (RTP): How have consumers' increasingly digital behaviors influenced design decisions?
Callahan: We all know that the pandemic has had an immense influence on consumers' behaviors and preferences, even when they're shopping in physical stores. That is why retailers need to be smart in their store design decisions.

A store is no longer just a space where goods and/or services are sold. It is now so much more than that; it is a place, and an opportunity, to connect with consumers. The digital and physical experience needs to be more integrated than ever before if that connection is the goal. The customer journey may start online browsing and finish offline in the store, or the customer may go in-store to see and try the products before buying online with the option for home delivery. For retailers, it is a chance to seamlessly immerse the consumer in the brand whether they choose to shop. Store design decisions must consider the digital experience and vice versa.


RTP: How do you believe the role of the store will evolve over the next 12 to 24 months?
Callahan: The physical store experience is and continues to be the place where the consumer and the brand come together. They get to meet face-to-face. They get to engage with one another. The brand can communicate to the consumer "in the flesh." That's the role of the physical store, now and in the future.

Retailers can build upon that connection and create real engagement through store design, visual communications and the materials used. The store experience will not be about selling, but about creating a space where connections are made. It will be a place where the brand's identity, values and ethics come to life, an experience where the consumer gets more out of the store visit than just a transaction. That connection will be important over the next 12 to 24 months.
This is being reflected by how we are now defining and designing the physical store experience. Stores now need to be flexible and interchangeable, which is why we're seeing trends such as:
Experience-based stores without stock or products;
The inclusion and integration of technology to help and engage the customer;
Pop-ups in unusual locations or within other stores; and
The green store.
All of these are valid store experiences that will continue to grow and evolve in the future.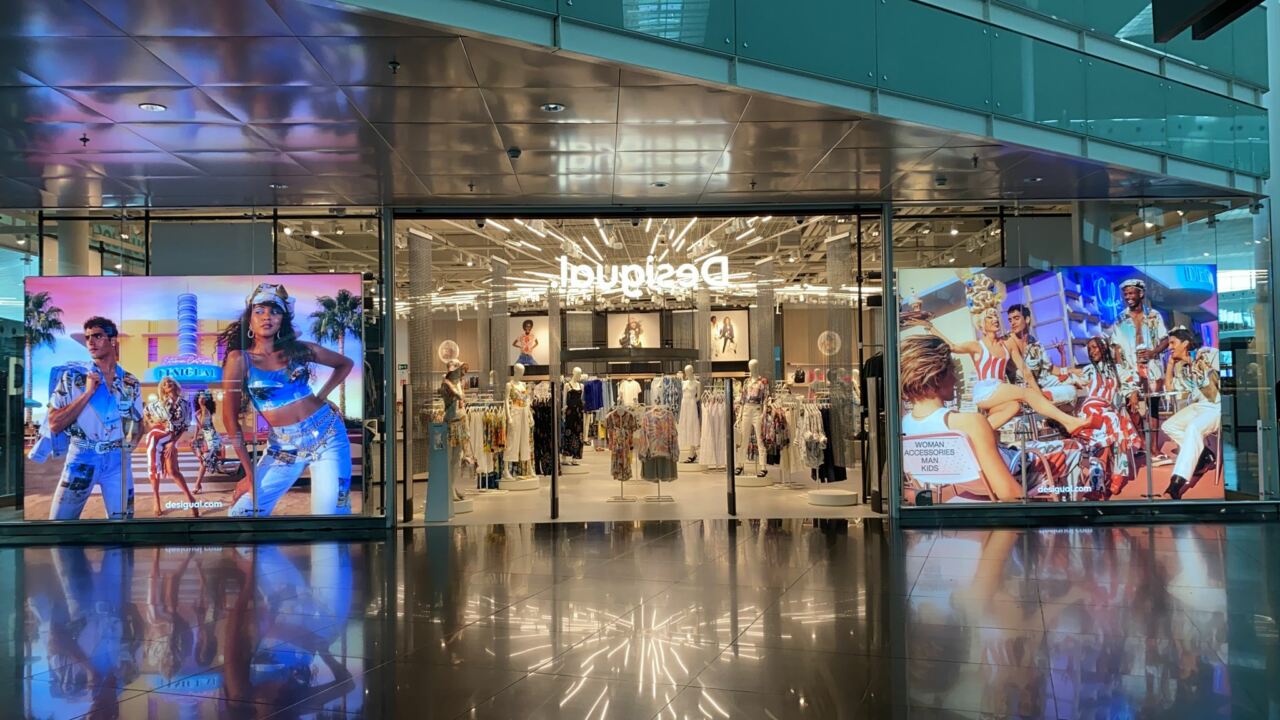 RTP: What technologies do you think will help guide stores into this new era?
Callahan: In this new era, retailers need to work to bring online buyers in-store. Retailers know that many consumers still look for unique in-store experiences, so when it comes to aligning the right technologies or design principles, the goal should be to create a "want" for online buyers to physically visit the store.
Online buyers want to be comfortable with their decision and to be in the driver's seat. It is our job to create interactive and engaging store environments for them. This can include integrating QR codes, self-service stations and informative digital screens. Displays that require information or action from the consumer are key!
Another point to consider is that even store designers should use analytics on buyers' habits and every interaction they have with the brand. Go beyond the store and include data from their behaviors and preferences via the website, online shopping habits, social media interactions and more. Retailers should analyze and use that data to create store designs that help them differentiate.
RTP: What creative or even technical elements do you believe should be included to best optimize the store environment?
Callahan: In terms of creative elements, there are so many options it's hard to narrow it down. The physical store environment is the perfect opportunity to experiment with new concepts, materials and technologies. Showrooming or pop-ups are ideal for short-term experiments that allow retailers to really get creative, while flagships continue to be valuable if you want to showcase the brand's DNA. Nespresso is a great example of a brand getting creative in stores. Their stores "sell" coffee and machines, but the experience in-store allows customers to immerse themselves in the world of coffee thanks to a creative store design that responds to their behaviors and preferences.
On a technical level, it's important to put yourself in the shoes of the customer. Any tools or tech you implement in the store should assist or inspire the customer on their journey. Flowbox is a good example of how to include a dynamic element that enhances the overall experience. The Columbia flagship is in busy Carnaby, London, where there are 14 streets featuring brand new flagships, one-off concepts and independents, which means it's important to stand out. Columbia uses Flowbox in their store windows to make an impact on pedestrian traffic, even when the store isn't open. Flowbox provides a dynamic background to their window displays, to accentuate and capture attention without the intrusion that a digital screen can generate. It's a store window that's attractive, dynamic and really speaks of the brand's DNA.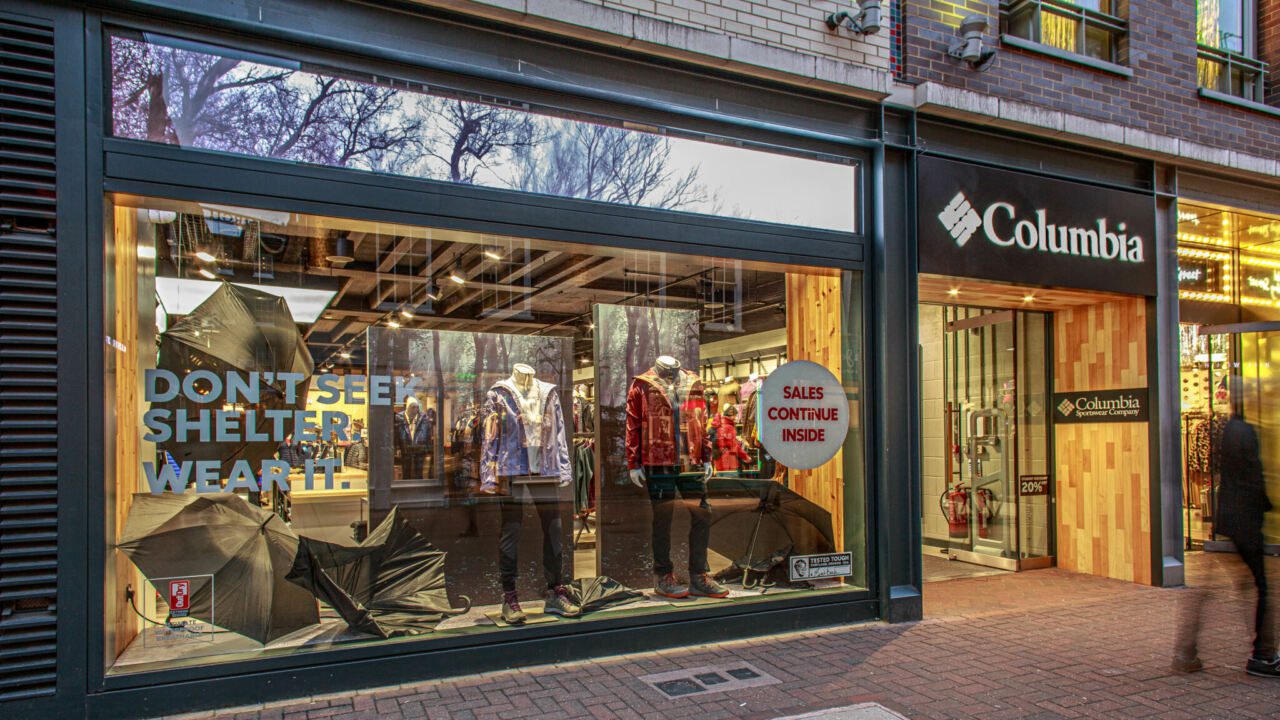 RTP: What strategic questions should design and experience teams ask to ensure they're making the right decisions?
Callahan: There are three basic points that teams should address:
Know your customer: It sounds basic but brands need to do the research. Know your customer, their journey and how they use what you are selling. Is your store designed for them?

Know your brand: What is your brand and what does it represent? You need to deliver the brand's DNA and purpose via tech and visual solutions. If you don't, then what's the point of including them in the store design?

Know the store: Make the store space work for the brand and the customer.

RTP: When store design discussions take place, is it productive to have people from other departments in the room?
Callahan: During design brainstorming sessions, we like to include various team members that are essential to the buying experience. This can include digital, marketing, merchandising and design. It's also a good idea to include any partners that you'll be working with. We partner with multiple brands across multiple sectors so it can be an advantage to include us from the very start. It also means we can ensure that we are providing you with the right solutions and services for your customer.
RTP: Do you find that more design teams are assessing the energy and materials used in store environments?
Callahan: Retail is becoming more conscious of its role in terms of environmental impact and responsible consumerism. While this issue is driven by consumer preferences, brands are taking ownership and making inroads when it comes to going "green."
In our experience, retailers are looking to source more environmentally friendly solutions, from the materials used to the energy consumed and even the shipping that it requires. But going green shouldn't mean that retailers need to sacrifice quality.
We've worked hard to ensure our range of eco-friendly solutions maintain the highest level of quality that our retailers expect from Kendu. We also know that design teams want a complete solution when it comes to sustainability in-store, so we have developed a range of eco solutions. It starts with the water- based inks used to print our SEGs [Silicon Edge Graphics]. We also offer 100% recycled SEGs, made from recovered PET plastic bottles, for both lightboxes and non-light frames. Our sewing thread is 100% PVC-free, and we now offer a silicone alternative made from TPE [thermoplaster elastomer] materials. This means our SEGs are green from start to finish. We've included eco alternatives every step of the way.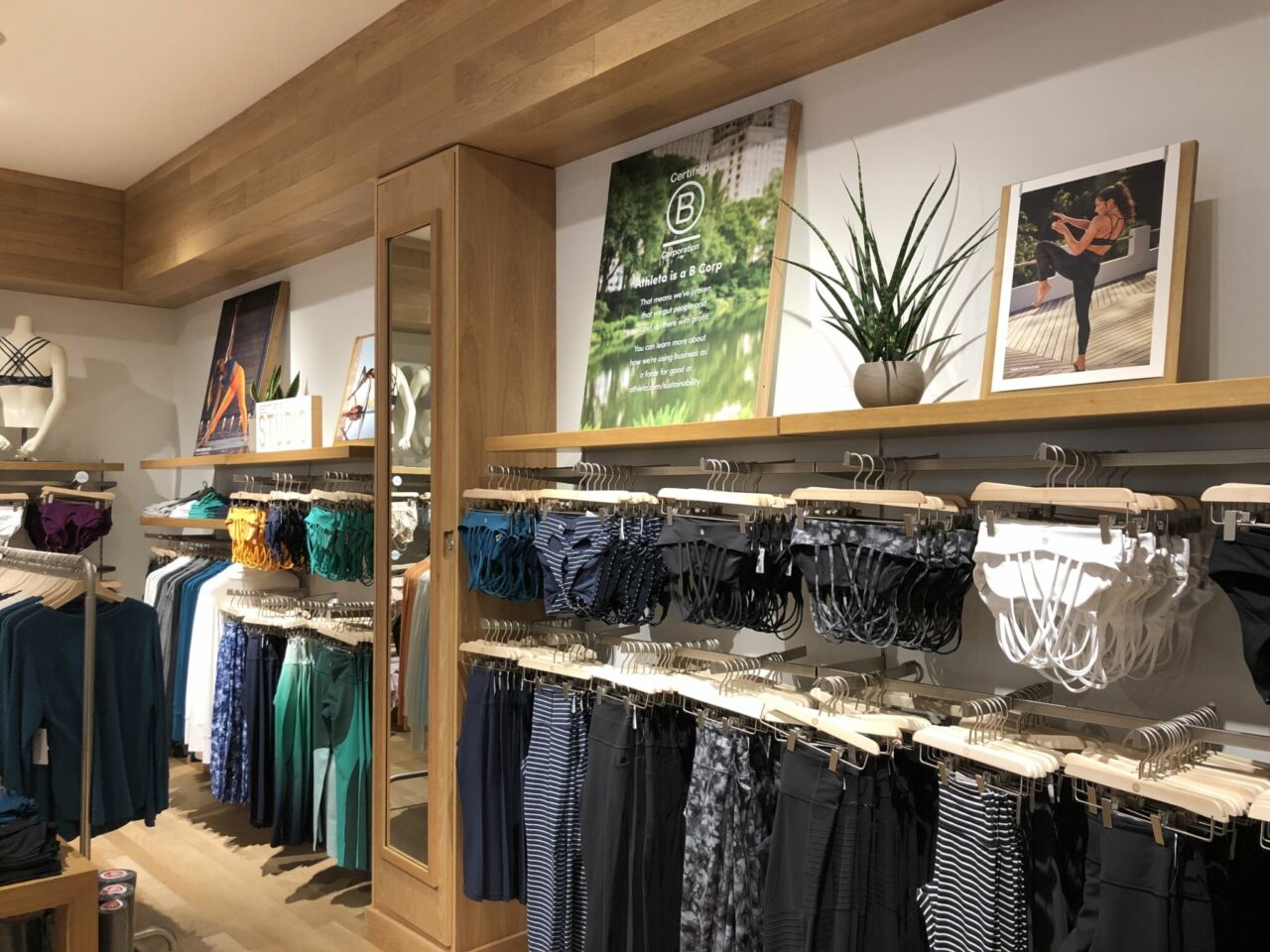 RTP: How is your company raising awareness and guiding retailers as they try to make more eco-friendly design decisions?

Callahan: With our range of eco-friendly solutions, we can guide retailers through their entire store design process to ensure they include a greener option whenever possible. Our company aim is that all of our retail solutions incorporate sustainable materials and that, at the end of their use in the store, they can be recovered, reused and recycled. We're not there yet with all our products, but we're making inroads.
In fact, by working closely with retailers we can help spotlight areas where they can include an eco-friendly solution. We worked with Athleta for their rollout of new frames and SEGs for 150 stores across the U.S. The activewear retailer chose to use our Ecodesign certified Smartclip systems to manufacture all their non-lit frames. These were complemented by printed store visuals on our green display SEG. As a result, they were able to install 2,300 greener in-store visual solutions.