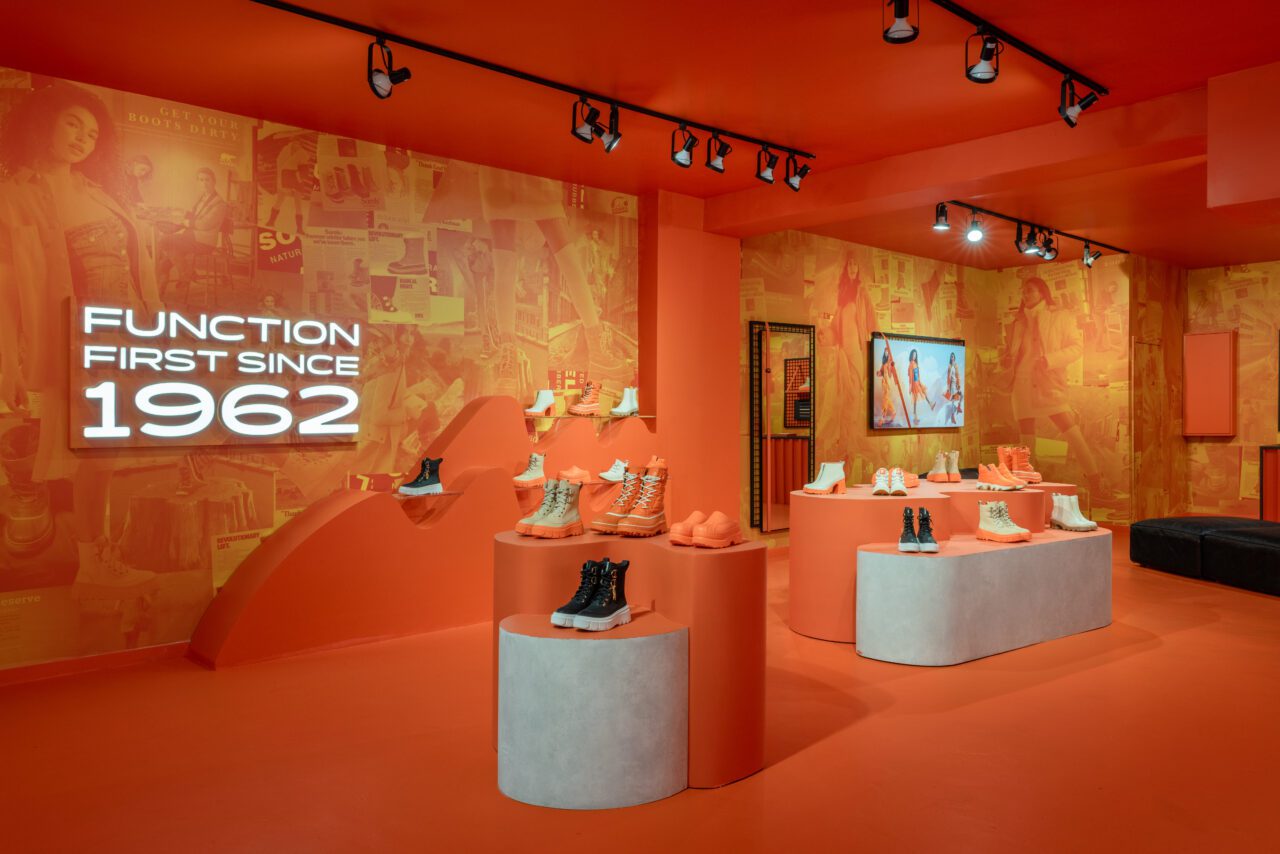 Denim brand Diesel has launched its "Diesel Hub" concept store in Shanghai, marking the first of multiple hubs the retailer plans to open worldwide. Measuring nearly 9,700 square feet, the hybrid retail/food and beverage concept showcases the world of Diesel in a way that taps into the demand for experiential interactivity that consumers are expected to continue to crave as the world emerges from the pandemic.
Located within the Diesel Hub is the Diesel Brave Bar, which was created in collaboration with RTG Consulting (RTG) and Muse Group. This playful concept captures the Diesel attitude by introducing a dining experience that celebrates the inclusivity of cultures and features an eclectic mix of flavors and experimental culinary methods.
Conceived as an experimental gastrolounge, Diesel Hub's Brave Bar offers a full dining experience, with a vibe enhanced by a curated playlist that changes mood from daytime to nighttime and will feature locally prominent DJs on special evenings.
Spanning approximately 2,500 square feet, the Brave Bar touts itself as a "borderless" food concept. The menu serves up everything from bar bites to platters for table service . The beverage lineup features an eclectic mixology with occasional appearances by boutique spirits, craft beers and home-made infusions.
"We aim to respond to the changing needs of retail, and the convergence of living, dining, working and shopping, by creating a space that places human connections and creativity at the heart of it," said Diego Menarin, APAC CEO of OTB Group (Diesel's parent company) in a statement.
Diesel has not yet unveiled the locations of its additional Hub stores.
Photos courtesy of RTG Consulting Group