Consumers are increasingly drawn to convent checkout experiences, from mobile POS and self-checkout to grab-and-go tech, and now even autonomous stores. Over the last year, Verizon has emerged as one of the pioneers of seamless, safe transactions, tapping the power of technology (and the use of its app) to deploy a "touchless retail" experience across its own store fleet.
Now, Verizon Business has teamed up with AiFi — a provider of AI-powered computer vision technology — to bring an autonomous shopping experience to the 105th running of the Indianapolis 500. The AiFi NanoStore is already open and serving customers during the preliminary events leading up to the May 30 race.
Ticket-holders, volunteers, staff and drivers are able to purchase an assortment of snacks, beverages and Penske merchandise using AiFi's portable computer vision-enabled NanoStore, which will run on Verizon's 5G Ultra Wideband network. The fully autonomous NanoStore is customizable and can be operated in any location with Verizon 5G coverage. (Verizon 5G Ultra Wideband is currently available in parts of more than 70 cities.)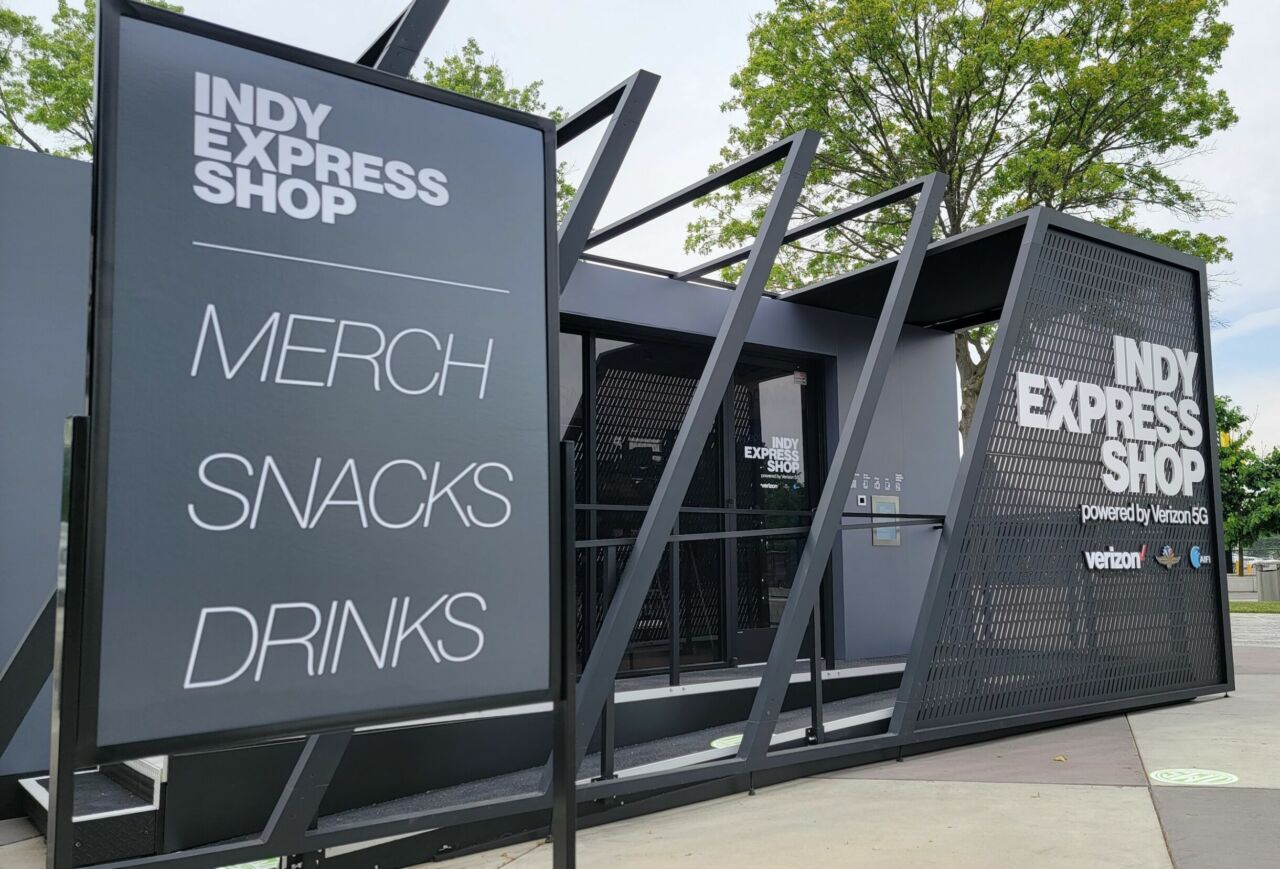 "Giving race fans the ability to experience the power of Verizon 5G at the Indianapolis Motor Speedway through AiFi's autonomous shopping NanoStore is an exciting moment for us," said Andy Brady, VP, Enterprise Sales of Verizon Business in a statement. "Our long-standing partnership with Penske is filled with industry-driving innovation. AiFi shares that same passion and have been amazing partners in making this autonomous shopping experience come to life."
Customers are provided with entry into the NanoStore by scanning the Indy Express Shop app. Once scanned, the computer vision-technology around the store observes and tracks the items that the shopper chooses. When customers are done shopping, they walk out and receive a receipt, sent either to their app or email, within minutes. The privacy concerns that are often associated with experiences like this one are not an issue since the tech does not use facial recognition or store biometric data.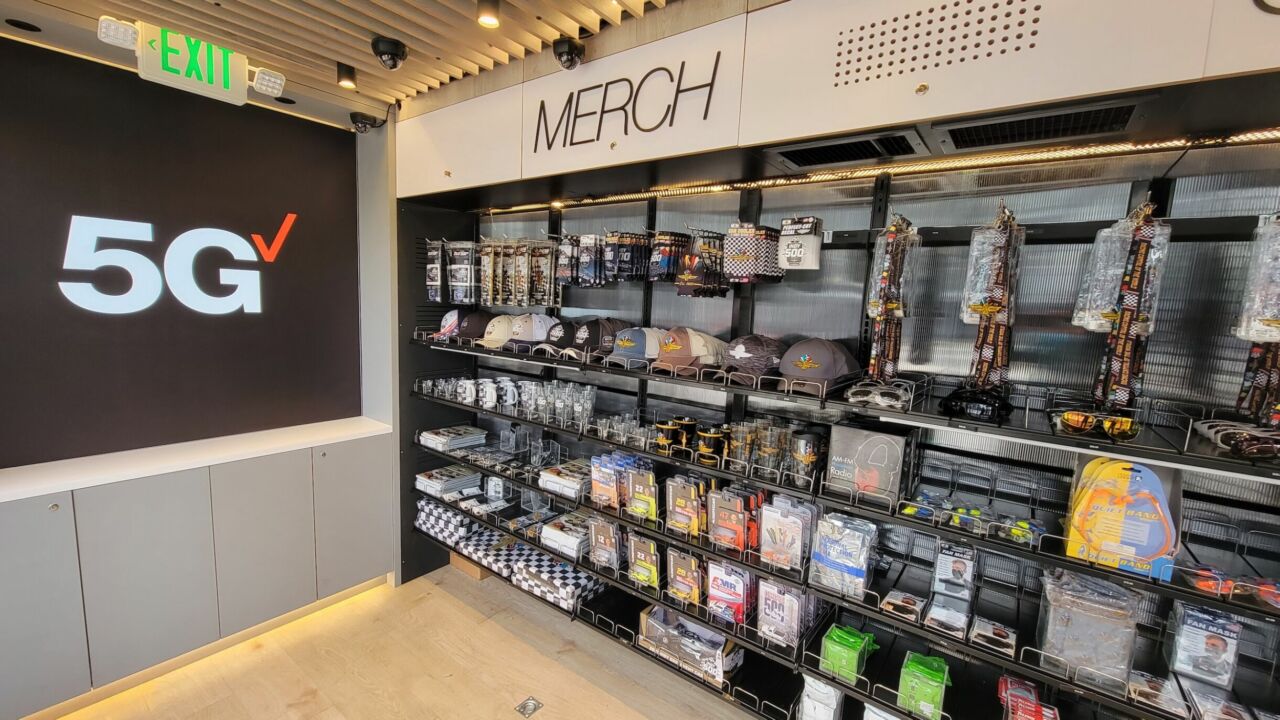 "As in-person gatherings start back up, venues and consumers alike will prioritize personal safety in every way possible," said Steve Gu, founder and CEO of AiFi in a statement. "Our NanoStore allows attendees to avoid crowded lines and experience contactless shopping while purchasing their favorite snacks and drinks. We're incredibly excited to partner with Penske to bring a seamless shopping experience to event attendees, allowing them to get back to their seats faster to enjoy the race."
Autonomous Retail Becoming a Global Phenomenon
As autonomous checkout continues to pick up speed, retailers and tech-providers are teaming up to deploy the offering across the globe. In the U.S., travel and airport retailer Hudson is rolling out Amazon's Just Walk Out technology in select travel convenience stores, including Hudson Nonstop — a new store concept designed around the tech that debuted at Dallas Love Field Airport, with additional rollouts planned for later in the year).
Retailers in Asia and Europe also are piloting autonomous stores, including German grocery chain tegut…. The retailer has tested a fully automated mini-supermarket concept and plans to open another three locations in 2021 and, eventually, hundreds of the digital self-service stores across the country.