Sustainable clothing brand PANGAIA has partnered with connected products solution EON to power "digital passports" for its products as the company seeks to enhance its transparency, traceability and circularity efforts.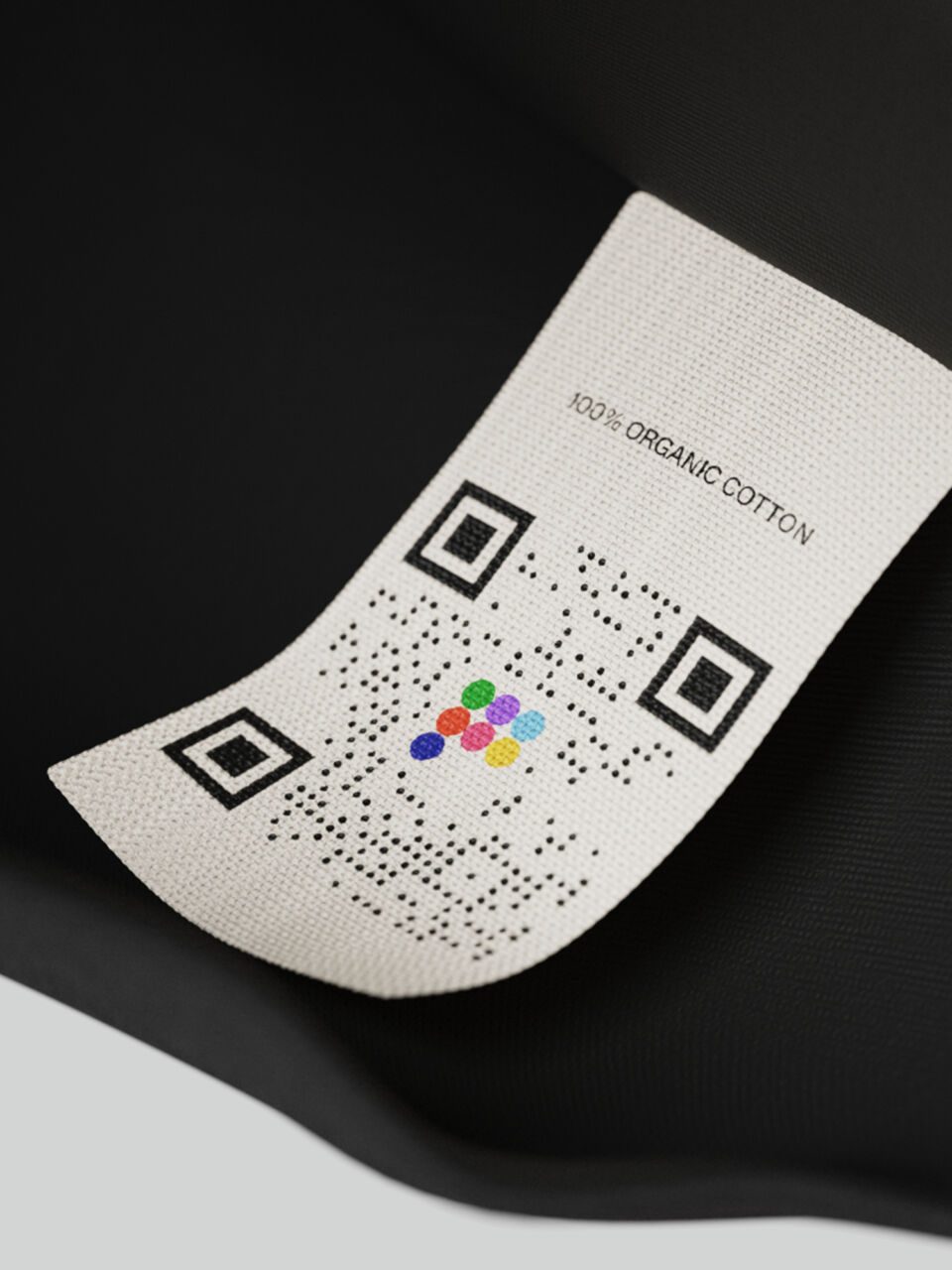 Powered by a QR code and cloud-hosted digital twin, the digital passports are printed directly onto PANGAIA care labels and gather data on each garment's individual journey. Customers have access to product-level reporting through a bespoke digital experience that is accessed by scanning the label QR code. The experience takes consumers on a journey from the product's origin through to its purchase, transportation and aftercare, including provenance information and mapping of the production and distribution facilities.
The digitized product experience also will enable PANGAIA to update their customers in real time as the breadth of their impact reporting evolves. For example, carbon and water impact data could be added retrospectively to a digital passport if the results of a full "life cycle assessment" (LCA) weren't yet available at the time of purchase. Currently, PANGAIA is on track to complete LCAs on 80% of its products by 2022.
PANGAIA hopes that visibility around lifecycle data and aftercare guidance will encourage its customers to extend the life of their products and keep them in circulation longer.
"It is important to us that information on where and how PANGAIA products are made is accessible and engaging," said Maria Srivastava, Chief Impact Officer at PANGAIA in a statement. "Taking cues from social media, our new digital passports are putting personalized data around traceability and sustainability at the fingertips of our customers in a fun and interactive way, so they feel empowered to make the best possible choices. As well as helping propel us forward on our own circularity journey, we believe that product digitization is fundamental to driving industry change and accelerating an Earth Positive future — one which gives back more than it takes."
The digital passports will debut on PANGAIA's Horizon t-shift collection launching May 13, 2021. In addition to the care label integration, product landing pages will feature dedicated icons and messaging to increase consumer awareness around the product digitization, along with dedicated emails to encourage user adoption. PANGAIA then plans to roll out digital passports in phases across its other product lines on a bi-monthly basis.
The investment in digital passports parallels PANGAIA's recent project to improve transparency around customers' impact through the launch of Climate Positive product on its website. Products are identified with an icon and pop-up outlining the verified carbon offsetting schemes that will be used to offset their carbon footprint at the time of purchase. This is a further development of the brand's existing lifecycle assessment widgets, which bring to life emissions, water and pesticide savings compared to a conventionally produced product from a different brand.
Additionally, PANGAIA's digital passports will leverage EON's CircularID Protocol, developed to help circular resale, recycling and sorting partners access the data they need to identify, steward and manage products and materials from one product lifecycle to the next.