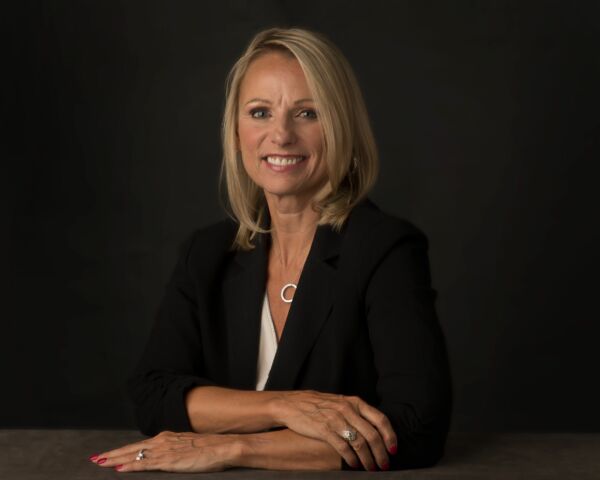 For years, retailers have faced accelerating pressures on margins and profits as competition proliferated both online and in brick-and-mortar, as shoppers grew less loyal and as complete price transparency became the norm. The global onset of the pandemic further accelerated the speed and depth of transformation in the retail landscape as shoppers flocked online, supply chains were crippled, shopper price sensitivity soared and shopper baskets changed dramatically.
In an era when it's clear that there will never be a new normal — just an endless set of dynamics that equate to no normal — retailers cannot repeat retail strategies and retail playbooks from the past. Retailers are turning toward a future, preferably sooner rather than later, where they leverage technology to automate processes, and rely on science rather than human guesswork to forecast and recommend the right course of action. A good place to start with a strategy tune-up is in that most fundamental of all retail levers — pricing.
Prices are More Important than Ever – and Shopper Expectations Have Changed
Already price-aware shoppers were hit with economic uncertainty at best, and partial or total loss of income at worst, in the pandemic. Indeed, a recent global shopper study found that 41% report having a lower income than pre-COVID[i] — and that translates into noticeably heightened price sensitivity. Retailers are keenly aware, with 72% of them predicting in a recent study that shopper price sensitivity will continue to increase and remain elevated even after COVID-19 subsides.[ii]
How can a retailer meet the need for greater business agility as well as the imperative to deliver prices that meet shoppers' changing expectations while preserving overall margins? Fortunately, data science-based price optimization solutions harness road-tested algorithms and models that separate true demand signals from the noise, factoring in price sensitivity and competitive pricing to the item/channel/store level, to recommend prices that will most engage customers on the items they pay the most attention to. At the same time, the solutions guide retailers to where to recover margins elsewhere in the assortment to meet overall business goals.
The good news is that retailers are much more aware of the need for these solutions than even a few years ago. The retailer study mentioned above revealed that a full 70% of responding retailers say they are willing to take humans out of key processes and rely on AI-powered automation and dynamic pricing. Even more compelling, 60% of retailers say they are focused on putting such AI-powered pricing in place. Clearly, retailers that have not yet gotten serious about their price optimization initiatives can't afford to wait any longer.
Science-Based Pricing can Re-engage Fickle Shoppers
With shoppers paying more attention to prices, it's not surprising that they are more suspicious of the prices they see. The global shopper study found that nearly three in four shoppers (74%) reported seeing prices that they consider arbitrary or unfair during the pandemic, and many of those shoppers planned to avoid the retailer with those prices in the future.
But here again, science is your friend. With clear insights into what shoppers expect on each item at this moment, price optimization protects retailers from delivering prices that are out of alignment with their shoppers. Even long-stable Key Value Items have changed dramatically as shopper patterns have shifted to accommodate working and schooling from home, consolidating shopping trips and avoiding restaurant dining. These KVIs, the all-important price image influencers indicating where shoppers pay most attention to price, are prioritized among the price recommendations from the optimization solutions so retailers know which price changes are most critical to address.
A newly emerging area of opportunity is in private label products. As price sensitivity remains heightened, and with supply chain havoc creating stockouts of some national brands, a larger number of shoppers are newly receptive to store label products. Just since the onset of COVID, shoppers in a global study reported a 7% growth in their private label purchases over the national brand (from 36% pre-COVID to 43% today).
As they discover that private label delivers not just value but also quality, shoppers are likely to remain more open to trying other private label offerings. Retailers can take this opportunity to thoughtfully review the item strategies on their own-brand products, and leverage science to craft prices that will entice new shoppers while still delivering against financial targets in these traditionally margin-rich products.
Science Delivers the Win-Win of Happy Shoppers and Business Results
Retailers that successfully leverage price science find that they see growth in shopper visits, baskets and loyalty. At the same time, they can confidently deliver prices crafted to keep shoppers engaged while meeting business targets, whether those are driven by units, margins or the bottom line. In a world that is increasingly unpredictable, science-based pricing delivers predictable successes — and peace of mind, regardless of what the future holds.
---
Cheryl Sullivan is President and General Manager of DemandTec. She is a proven retail and CPG innovation executive with 30 years' experience leading teams delivering high-impact products for retailers worldwide. Sullivan is highly successful at developing product strategy, vision and roadmaps, marketing, positioning and go-to-market strategies. She earlier led Revionics' corporate marketing and strategy, was Senior Director of Product Strategy for Oracle Retail and has held executive positions at ems, Spectra Marketing, Intactix/JDA and i2 Technologies.
---
[i] Navigating Current and Future Headwinds: 5 Critical Pricing Lessons from the COVID-19 Pandemic, Progressive Grocer, October 2020.
[ii] "Smart Pricing Strategies for the Post-COVID World," targeted research from RIS News, June 2020.