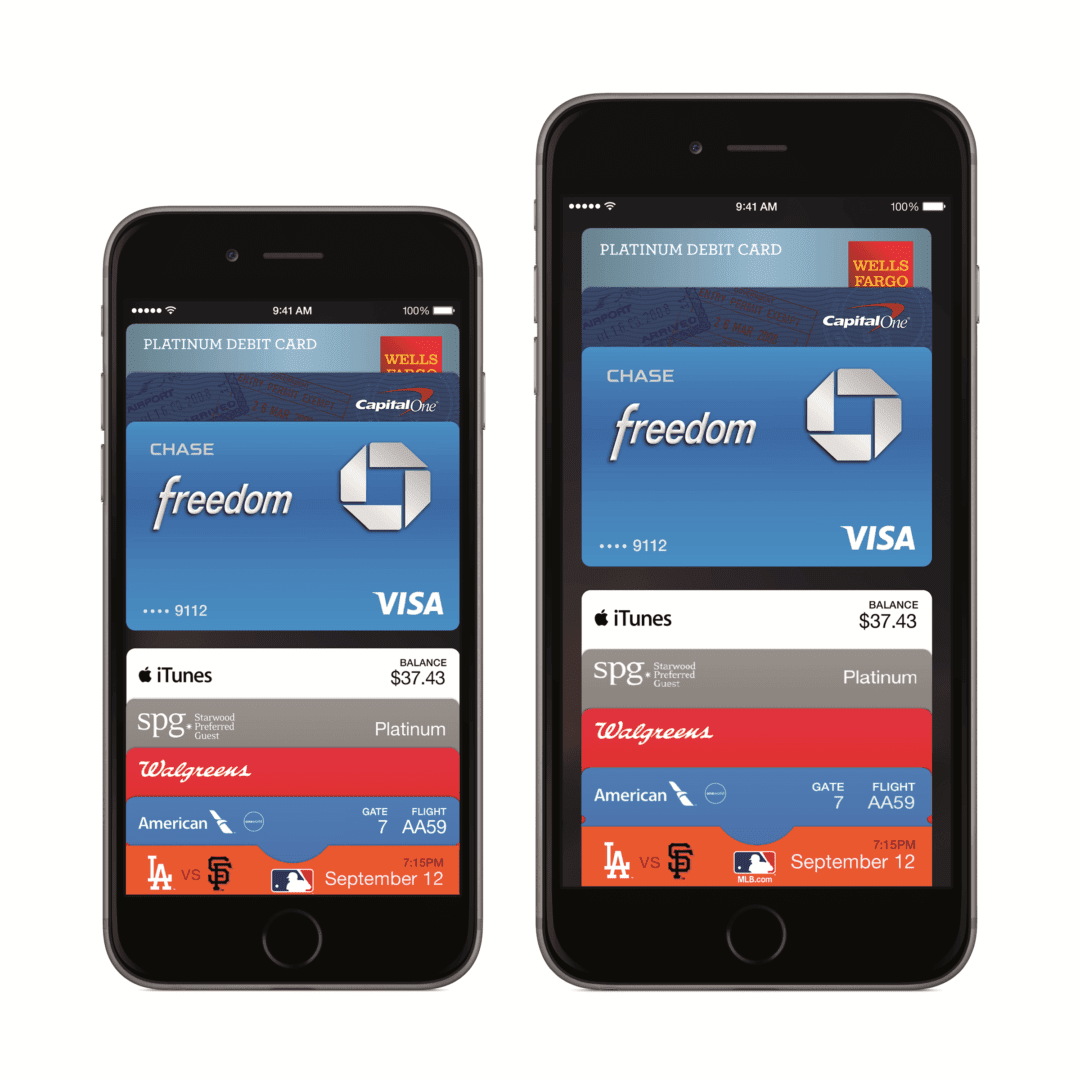 Throughout the summer, industry experts speculated that Apple would include an NFC chip in the next iteration of the iPhone. At its Sept. 9 event in Cupertino, Calif., the company went a step further and announced Apple Pay — a payments service the company is touting as "an easy, secure and private way to pay." The iPhone 6 and iPhone 6 Plus phones, as rumored, contain an NFC chip, but the devices also include a dedicated chip called the Secure Element that features Touch ID convenience.
Apple Pay launches in October as part of the iOS 8 update scheduled for that month. Apple Pay will work in stores with iPhone 6, iPhone 6 Plus and Apple Watch. The service works through iTunes and supports credit and debit cards from American Express, MasterCard and Visa. To start using Apple Pay, users can add the credit or debit card number already on file with their existing iTunes account.
"Security and privacy is at the core of Apple Pay," noted Eddy Cue, SVP of Internet Software and Services, Apple. "When you're using Apple Pay in a store, restaurant or other merchant, cashiers will no longer see your name, credit card number or security code, helping to reduce the potential for fraud." He continued: "Apple doesn't collect your purchase history, so we don't know what you bought, where you bought it or how much you paid for it. And if your iPhone is lost or stolen, you can use Find My iPhone to quickly suspend payments from that device."
To help alleviate consumers' security concerns, Apple will not store card numbers on the device or on Apple servers. A unique Device Account Number is assigned, encrypted and stored in a Secure Element on the consumer's smartphone. Transactions are authorized with the NFC chip and a unique number provided by the device. Each transaction also is validated with a one-time security code created by Apple Pay. In a nutshell, Apple won't know what users are buying, and retailers won't know their customers' credit or debit card numbers. These tighter security measures are the most "exciting" aspect of Apple's announcement, according to some industry insiders.
"Apple did a great job of highlighting just how cumbersome making a credit card payment is today and the ease with which you can make a mobile payment, but the security aspects of what they announced jump out at me," said Mark Ranta, Senior Solutions Consultant for ACI Worldwide, a global payments company. "Tokenization (creating a unique one-time payment code) is great, and the fact that your information isn't shared with the merchant is also interesting." He added: "If you had used Apple Pay at any of the stores [recently breached] in the news, the information the stolen from the terminals would be worthless."
Once funded, a shopper's Apple Pay account is ready for use at retail stores that already have announced support for the service, including Bloomingdale's, Duane Reade, Macy's, McDonald's, Staples, Subway, Walgreens and Whole Foods Market. Apple Pay also will likely work at any retail store that already has enabled contactless payment.
"Our customers will love the convenience of Apple Pay, which will offer an easier, faster and secure way to check-out at Staples," said Faisal Masud, EVP, Global E-Commerce, Staples Inc.
Apple also is facilitating online and in-app shopping with Apple Pay by allowing users to pay for goods or services using Touch ID, a biometric-based application. Developers can begin adding this functionality to apps when Apple Pay APIs are released in iOS 8.
And just like app developers need to add functionality in order to reap the benefits of Apple Pay, retailers also need to look at upgrades. This could provide the push needed for greater adoption of NFC-enabled POS terminals.
"[This] has thrown some gasoline on the mobile payments discussion," said Ranta. "There is still a major hurdle that needs to be addressed in the market: POS terminals that are NFC-enabled. You'll likely still have to carry a physical wallet if you hope to make everyday payments at most locations, but hopefully the public discussion/demand will tip as we have been in a classic standoff of 'no one's asking for it so I am not putting it in.'"