The labor crunch, inventory shortages and Delta variant concerns will put stress on this holiday season, but retailers still have a lot to look forward to. Salesforce expects U.S. digital sales to grow 10%, while shifting shopper habits will create a variety of new opportunities for omnichannel retailers. Here are the Top 10 predictions retailers should keep in mind as they plan, implement and finalize their holiday strategies. Let the countdown begin…
10. Flexible Payments Will Gain Further Ground
Flexible payments are continuing to gain steam, particularly among younger generations. A survey by Klarna found that 75% of Gen Z, 76% of millennials and 60% of Gen X are looking for more flexible payment options. Additionally, these cohorts are more likely to pay for gifts with debit (59%) over credit (50%).
"Shoppers with the biggest budgets are twice as likely to seek out flexible payment options," said David Sykes, Head of North America, Klarna in a statement. "Whether shoppers are purchasing in-store or online, 80% are expecting a seamless experience with convenient ways to pay."
Salesforce expects buy now, pay later (BNPL) usage to double to 8% of all digital orders during the holiday season.
9. Retailers Will Continue Pushing Earlier Promotions …
Shoppers are increasingly aware of supply chain challenges, and 62% are very or somewhat concerned about not receiving their items in time for the holiday when they shop online Black Friday through Cyber Monday, according to a survey by Publicis Sapient.
Individual purchase patterns may or may not be shaped by this concern, but retailers themselves will utilize promotions to incentivize earlier shopping. "Consumers always say they'll move up, but often their behaviors don't follow exactly what they're going to say," said Hilding Anderson, Head of Retail Strategy at Publicis Sapient in an interview with Retail TouchPoints. "I think retailers are actually going to try to move things up to reduce variability to the season because of all the supply chain difficulties."
8. …But the Size of the Discounts Will be Smaller
A survey by DataLion found that 62% of shoppers feel that Black Friday and Cyber Monday discounts are never as good as they expect them to be, and almost 65% report that the products they want are not usually discounted, making the retail event less relevant to them. On top of this, both Publicis Sapient and Salesforce expect rising costs to cause retailers to curb the size of their promotions.
Retailers looking for alternatives to discounts do have another option: 72% of shoppers indicated that they would feel positive toward brands that offered the opportunity to contribute to a charity or an initiative aligned with their values.
7. Shoppers Will Have no Patience for Bad Site Experiences
The holiday 2020 surge in ecommerce caused digital headaches as shoppers contended with slow or unresponsive web sites, and retailers can't afford a repeat in 2021. A survey by FullStory found that 30% of shoppers find site and shopping cart glitches more frustrating during the holidays than any other time of the year, and 55% are unlikely to returnto a retailer who provides a poor digital experience.
The biggest frustrations FullStory found were shopping carts that wouldn't complete a transaction (37%) or accept a gift code (36%), and pages that failed to load or delivered an error message (34%).
6. Loyalty Will Take Center Stage as Third-Party Data is Phased Out
Google has pushed back plans to phase out cookies on its browsers until 2023, but brands already are starting to prepare for the loss of this data stream. The 2021 holiday season will mark a golden opportunity for retailers to get a head start on this process by directly gathering data from customers during a high traffic period.
"We should all be prepared for a Christmas without cookies," said Rob Garf, VP and General Manager of Retail at Salesforce during a presentation of the company's holiday predictions. "With third party data going away, retailers and brands are looking for first-party data and trying to entice consumers to generate zero-party data. We'll also see an influx of and a redefinition of loyalty programs."
5. The Days Leading up to Christmas Will Generate Significant Foot Traffic
Christmas occurring on a Saturday doesn't happen very often, and days of the week have a significant impact on shopping patterns. Sensormatic Solutions expects shoppers to once again start buying early, but five of the 10 busiest shopping days are expected to be within seven days of Christmas, including No. 2 (Super Saturday, Dec. 18) and No. 3 (the Thursday before Christmas, Dec. 23).
"With Christmas Day on a Saturday for the first time since 2010, and stores closed that day to observe the holiday, we expect more holiday shopper traffic than usual will occur in the days leading up to Christmas and on December 26," said Brian Field, Senior Director at Sensormatic Solutions' Global Retail Consulting Practice in a statement.
4. Supply Chain Challenges Will Lead to a Reduction in SKUs
Salesforce expects retailers to cut their number of SKUs by 5% to make the most of the inventory they are able to get, despite ongoing labor shortages and supply chain troubles. After all, it's better to advertise fewer products than harm customer loyalty by telling someone the item they ordered isn't actually available.
Retailers are rationalizing and shrinking their assortment to make sure and try to minimize the out of stocks, according to Salesforce's Garf. He noted that merchants expect to have issues keeping products on shelves and in warehouses, and he expects them to preemptively focus on a smaller assortment that can be guaranteed available.
3. Big Box Stores Will Take Market Share From Amazon
All retailers are being hit by these supply chain problems, but Amazon is the major player most vulnerable to this issue. Big box retailers like Walmart and Target have strong supply chain connections to make them more resilient when dealing with out-of-stocks, while Amazon's marketplace sellers will be hit hard by lack of availability.
"All the big box players placed their orders back in March anticipating a very strong economy with pretty high expectations," said Anderson. "They're all locked in, their warehouses are full and you're going to see significant sales on their side, whereas Amazon has over half its business from small companies. Third-party sellers don't have the capital to hold on to inventory for a couple months, so they're much more real time. That's going to mean that this may be the year that Amazon takes a step back, relative to market share."
2. The Brick-and-Mortar Experience Will Influence Online Sales
The digital world has been affecting brick-and-mortar purchases for years, serving as everything from a product research resource to a place to generate social media buzz. This holiday season, Salesforce expects the trend to reverse — six out of 10 digital orders will be influenced by the physical store. At the center of this transformation is the associate, who plays a huge role in assuring customers that they're making the right purchase.
"The store associate, the most important brand ambassador, has become a key driver for digital sales," said Garf. "Why? Because stores are fulfilling online orders and many consumers want to buy with confidence online and pick it up with the convenience in and around the store."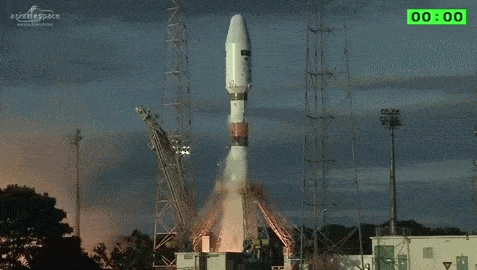 1. Black Friday Will be the Day of BOPIS
The labor shortage is going to be one of the defining challenges of this holiday season, and it will have its biggest impact on the year's biggest shopping holiday. Cooped-up customers want to get outside in a safe environment, and manpower-starved retailers want to avoid labor-intensive last mile fulfillment. Buy online, pick up in-store (BOPIS) and curbside options will be beneficial for everyone, and retailers will push these services on the busiest days.
"We're going to see retailers running Black Friday deals focused on promoting digital and omnichannel at least as much as in-store," said Publicis Sapient's Anderson. "From a profitability standpoint, there's not a huge upside comparison between walking into the store or choosing curbside as long as it's fulfilled through the store, so you're going to see retailers push on that. Shipping is another matter, of course — deliveries add a lot of costs, so I expect that retailers will try to encourage consumers to pick up from the store as much as possible."