Retailers are working to better integrate their brick-and-mortar and online strategies in order to create a more unified brand experience. Email is a key tool to help merchants connect these two channels, better understand browsing and buying behaviors, and interact with customers on an ongoing basis.
Email is still considered a top marketing channel for retailers, with 58% of organizations planning to increase their budgets this year, according to ExactTarget. And industry experts assert that email is a vital asset in the marketing toolbox.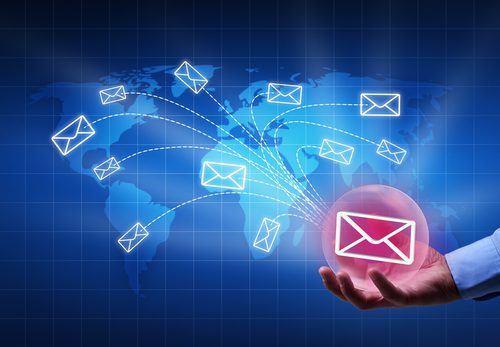 "Recently, retailers have started to look at email as a channel to really drive revenue," said Ross Kramer, CEO of Listrak. "Within the last few years, they've done that for a couple of reasons. Google has been raising prices and some of its free services are now becoming paid, specifically Google Shopping through product listing ads. Where retailers used to get that traffic for free, now they have to pay for it. At the same time, cost-per-click is rising."
So what tactics and best practices can retailers leverage to ensure their email messages are viewed?
Subject Lines: A Balance Between Word Count And Content
The subject line is the first impression of an email message, so it has to be compelling enough to stand out from others in the inbox. Since messages will likely be viewed on a variety of screens, including smartphones and tablets, the subject line should deliver its most important words up front in a concise fashion.
But conveying a compelling message with a limited number of words is a continuing challenge for marketers. Recent research confirmed that shorter is not necessarily better. In an analysis of 260 million emails, marketing analytics firm Retention Science found that six- to 10-word subject lines performed better (21% open rate) than those with five or fewer words (16% open rate). But once subject lines move beyond 10 words, they may be too lengthy, no matter what the message: Those with 11 to 15 words yielded a 14% open rate and 16- to 20-word subject lines slipped to a 9% open rate.
Marketers also should be careful when wording subject lines. For example, a subject line that read "Winter Shoes You Don't Want To Miss" appeared to some readers as "Winter Shoes You Don't Want" at first glance, noted Ron Cates, Director of New Market Development at Constant Contact.
"I see really big brands almost every week send me emails that are incredibly flawed," Cates said in an interview with Retail TouchPoints.
Providing Valuable Email Content
Beyond subject lines, the body of the email should include content that will be relevant to the reader; and the email should be sent at the proper time. Many forward-thinking retailers are using trigger-based messaging that determines when emails should be sent out specifically based on shoppers' previous purchasing behavior. "Consumers today really want the retailer to 'get them,'" said Nancy Shaver, Consulting Principal at Experian Marketing Services. "They want the sense that they're recognized and valued. It isn't very glamorous, but the best retailers pay real close attention to the underpinning that makes the experience authentic and relevant."
While emails from retailers/wholesalers had the third lowest open rate (13.2%) and the fourth lowest total click rate (1.8%) of the 12 industries studied, they also had a 10.2% click-to-open rate, good for sixth highest, according to the Email Marketing Compass report from Yesmail Interactive. These statistics support the idea that reeling in a potential consumer may be difficult for retailers, but once that consumer opens an email, the content and available products engage them enough to click the available links. Thus, retailers have to be able to do a better job of keeping the consumer attentive after the initial open.
Product recommendations can offer valuable content and strong visuals to engage consumers when they open a retail email. Effective recommendations, however, need to be relevant to the consumer. Powerful algorithms can help retailers create and deliver the most powerful recommendations by tapping into data regarding the browsing and buying behaviors of each individual customer.
"A lot of retailers are merchandising their products in an email, but it's up to the merchant to pick those products," Kramer said. "[They should be] taking a page from the behemoth of the industry which is Amazon, looking at what products consumers have looked at recently, what categories or brands they've looked at, searched, added to the cart or purchased and marry up that behavior with recommended products."
Acknowledging Cart Abandonment
The email marketing journey should not end once a consumer clicks on an email and ventures onto the e-Commerce site. Once shoppers select a few products, they can abandon the process without ever completing a final transaction. Given that abandonment can be so unpredictable, it would make sense for retailers to engage consumers when they leave the web site with items still in their digital shopping carts.
More than half (53%) of shoppers don't expect any form of email reminder after they abandon a shopping cart, according to a 2013 report from Bronto and Magento, titled: Why We Don't Buy: Consumer Attitudes on Shopping Cart Abandonment. Of the 46% who expect an email, only 21% believe the email should include an incentive, such as a coupon, discount code or a free shipping offer.
"That's a huge missed revenue opportunity if you're not sending [abandon cart reminder emails]," said Jim Davidson, Manager of Marketing Research at Bronto. "They're very easy for you to set up. If you're looking for one thing to do that's really going to benefit your consumers, provide service to them, encourage them to shop and drive sales without doing a lot of heavy lifting, look for ways to enhance and optimize your existing abandon cart email. Launch an abandon cart reminder email if you're not doing it already."
Building Consumer Loyalty
For retailers, the bottom line goal of email marketing is to increase the number of loyal customers and extend the reach of their messaging efforts. "In retail, loyalty is a lot more difficult to gain, than say, in financial services," said Jeff Hassemer, Sr. VP of Product Strategy and Marketing at Experian Marketing Services. "You don't switch your bank or investment company that often. You don't switch your insurance every month. Your purchase behavior changes quite frequently, and when you shop, it's not rare to have loyalty to a particular brand, but a lot of times you don't necessarily shop for your blue shirt at Eddie Bauer every time. You might start with a broader search and then bring that into the purchase to a company that you know."
Cater To All Devices
It is not a coincidence that the rise of email marketing has aligned with the increased use of mobile technologies. In fact, more smartphone owners (79%) use their phones to check emails than to actually make phone calls (78%), according to research from the Adobe 2013 Digital Publishing Report. Tablet owners also use their devices predominantly for sending and checking email (72%), and should be given a considerable amount of attention from retailers, considering they are twice as likely to shop (44%) than smartphone owners (20%). These tablet shoppers aren't just browsing the retail sites either; more than half (55%) of these consumers have purchased a product using their devices.
Regardless of whether mobile consumers are receiving emails through a smartphone or tablet, they generally don't attach themselves to one device throughout the shopping journey. During the holiday shopping season, 80% of mobile consumers will use more than one device while browsing and buying, according to data from Google. A greater number (84%) said they would start shopping on one device and finish on another. Retailers must understand these cross-channel tendencies, and ensure that emails are aesthetically pleasing and easy to read across all devices.
The majority of retailers (87%) have optimized mobile email, or at least have plans to implement mobile optimization in the future, according to a research report from Forrester and Shop.org titled: The State of Retailing Online 2013: Marketing & Merchandising, concluded that 87% of online retailers either have optimized mobile email or plan to implement mobile optimization in the future.
"You have to look at the fact that your most active shoppers have already incorporated devices into their buying process," Davidson said. "It's not something new for them and it's not necessarily exciting; it's just a fundamental component of your consumer's experience and how they engage with your brand. If your approach now is 'what does my mobile consumer look like' you probably needed to fast forward and just assume all of your consumers are already using mobile devices and really focus on the experience overall."
Email Marketing Is Here To Stay
Email marketing clearly has a secure place in the retail industry, and its benefits have outweighed the resources and time most retailers spend crafting and delivering messages. Email produces an ROI for 70% of B2C-only marketers, and an additional 25% believe they will eventually produce an ROI from the practice, according to the 2013 Email Marketing Benchmark Survey from MarketingSherpa.
"Even conservative estimates put [email marketing] at around $30 per dollar invested, so it's a win no matter what," Cates said. "It should be the core of most marketing strategies. If I follow you on Facebook or Twitter, you can't get away with much 'buy my stuff' content. We will tolerate almost zero promotional content via social, but we definitely will tolerate some promotional content via email."