Famed off-price luxury retailer Century 21 will return to its original flagship location in downtown NYC in spring 2023, after filing for bankruptcy in 2020 and shuttering all 13 of its stores.
The 60-year-old institution was a destination for locals and tourists alike, known for its motley (often chaotic) assortment of designer brands at bargain prices. But the retailer was hit hard by 9/11 (its Cortlandt Street flagship is just blocks from the site of the World Trade Center bombings) and then again by the COVID-19 pandemic.
For its next chapter, Century 21 has teamed up with "experiences company" Legends to introduce a more streamlined shopping experience while remaining true to its DNA. Legends oversees retail and hospitality operations at a number of landmark NYC establishments, including Yankee Stadium, One World Observatory and the MLB Flagship Store. The partnership will couple Legends' omnichannel operating expertise with Century 21's expert curation for a "revitalized" shopping experience both in-store and online.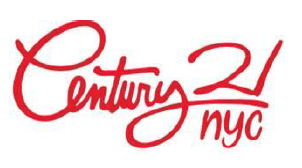 The reopened Cortlandt Street location will span the four main floors of the original downtown space and will offer men's, women's and children's designer apparel, footwear, outerwear, handbags, accessories and fragrances. An "elevated" ecommerce presence will debut at the same time as the brick-and-mortar store. And there will be one other upgrade —the company's logo will now include "NYC" in a nod to the brand's Big Apple roots.
"Century 21 is, and always will be, a New York City brand," said Raymond Gindi, Century 21 Co-CEO in a statement. "Our flagship store has been a long-time symbol of this city's resilience and unwavering spirit. In our 60-year history we have only closed our doors twice, once after the devastation of 9/11 and then again during the COVID-19 pandemic. But like the true New Yorkers we are, we have persevered. We could not be more excited to bring Century 21 back home, delivering the same products and value to customers, in partnership with Legends."