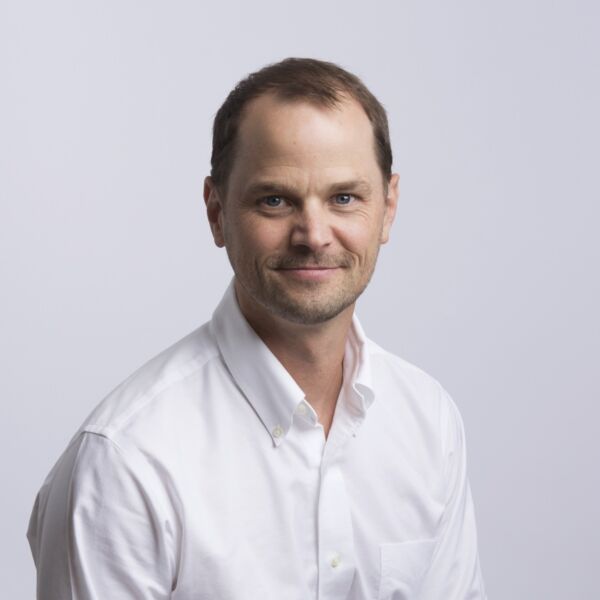 The pandemic ushered in new norms for retailers and brands as they learned how to deal with the aftermath of closed storefronts, whether temporary or permanent. Christian Selchau-Hansen, CEO and Co-Founder at Formation.ai, works with leading retailers and large brands like United Airlines and Starbucks by implementing individualized and automated customer loyalty offers. 
RTP: How have consumers' expectations of offers and rewards changed from pre-pandemic to now?
Christian Selchau-Hansen: As the pandemic has had its highs and lows in terms of consumer spending, consumers' expectations for relevant offers and rewards are higher than ever. With less foot traffic in stores, brands will need to spend time re-tuning the value propositions they offer customers digitally, so I expect we'll see more brands using technology to engage with each individual customer in a way that's relevant to them. Recent hits to purchase frequency and foot traffic means retailers need to think beyond the present and prioritize engaging with customers, so they're prepared for when the industry rebounds with the broader rollout of the COVID vaccine.
RTP: What are the benefits of making offers and rewards complementary but also independent from brick-and-mortar?
Selchau-Hansen: As customers begin to re-engage more with in-person commerce, offers can play a critical role in helping with re-establishing the connection to the store. Leading retailers are using offers in exactly this way — encouraging consumers, when it's appropriate, to come back to the in-store experience. That said, it is important for offers to remain broadly independent of the fulfillment channel as consumers value freedom of choice.
Additionally, offers are a good way to create a seamless customer experience between brick-and-mortar stores and their digital channels, such as an online store or mobile app. This meets customers where they are and creates a relevant experience on all your owned brand channels.
RTP: Why are offers and rewards so important to consumer loyalty?
Selchau-Hansen: Relevance and value are critical to establishing consumer loyalty. Consumers want offers and rewards that are relevant and valuable to them. While brands believe they are sending offers that meet the bar for relevance, there is a sizable disconnect in how well brands are actually meeting these needs that are very important to the consumer. In order to avoid that disconnect, personalized offers need to be tailored to each consumer, not with superficial details but with the core elements of the offer — what is the action, and what is the reward. Once the consumer realizes that their actions and rewards are tailored just for them, trust and loyalty are established, ultimately resulting in a stronger customer relationship and higher lifetime value. The brands with the best offers and rewards will stand out against their competitors.
RTP: What are some ways brands can utilize offers and rewards to encourage consumers to come back into stores?
Selchau-Hansen: Although personalized offers and rewards are typically digital in nature, they can also be used to leverage foot traffic in-store. By understanding a shopper's comprehensive behavior through AI and ML, brands can highlight conveniences and in-store experiences that the customer didn't realize. For example, if a customer is browsing golf equipment, by offering the customer a discounted or free club fitting in-store, the brick-and-mortar spaces are utilized effectively as an experience center, while the consumer is rewarded for making it into the physical location with an overall better customer experience.
RTP: What are some ways brands can utilize offers and rewards to encourage consumers to engage via apps and other digital experiences?
Selchau-Hansen: We have seen with our customers that when you provide consumers with highly relevant and valuable "individualized" offers, those offers act as highly relevant content for consumers to engage more deeply in the mobile app or other digital channels. It becomes a reinforcing behavior when the consumer knows there is relevant content for them in the app (e.g., an individualized offer); they associate the app with value for them and begin to increase their engagement. Additionally, we have seen highly effective individualized offers that assist a customer in discovering and trying a new digital or even real-world experience.
RTP: What are some of the most common issues when it comes to delivering relevant offers and maintaining a quality loyalty program?
Selchau-Hansen: Focusing on individualized offers that connect with the customer in a much more personal way, versus broad-based rewards (earn and burn). Most loyalty programs today still deploy essentially mass offers and mass incentives. Spend more, earn more. Unfortunately, the earn-and-burn model does not offer the means for the brand to connect with a customer in a personal way. This gap should be filled with individualized offers.
Delivering relevant, individualized offers requires augmenting your existing marketing stack with new tech that can handle the scale of offer personalization. Because relevance is much more about individualizing the actual actions and rewards inside the offer rather than creative elements like name and copy, it takes a large amount of automation to send a relevant offer to each person. There are solutions that are solving for this with Dynamic Offer Optimization and Automation that can help.
RTP: What is the significance of loyalty or membership programs consumers can sign up for rather than offers and rewards available to all? Is there an advantage? If so, why?
Selchau-Hansen: The advantage of exclusive loyalty and membership programs is the ability to connect a customer to their purchases, and use this data to offer the customer more relevance and value. Understanding a shopper's comprehensive behavior allows brands to offer experiences via loyalty programs that are impossible to offer without the established customer relationship and data that comes with it. Moreover, using AI and machine learning, brands can more effectively and efficiently use this data to engage customers. With a more personalized experience for consumers, the gateway opens for them to become more loyal to the brand.
RTP: Can you name a brand/company that is an example of a success story — of their loyalty program being the perfect complement to brick-and-mortar while also focusing on the digital experience?
Selchau-Hansen: Home Depot, Giant Eagle, and Target are good examples of companies using their digital channels and loyalty programs to engage customers throughout the customer journey. They have used their digital channels to enable new means to transact, such as pickup in-store or curbside delivery. They also use their digital channels to provide new and relevant offers, which further increases customer engagement. These loyalty programs play a critical role in reinforcing customer engagement, with benefits that scale the more a customer engages and with special offers. Ideally, they continue to build on these strengths by continually increasing the relevance of those special offers — providing more value to their customers and thus to their business as those customers increase their loyalty.
---
Christian Selchau-Hansen is the CEO and co-founder of Formation, an enterprise software company that optimizes the customer journey through personalized marketing experiences. A 20-year tech veteran, Christian has helped develop new products and drive growth at companies like Square and Zynga.