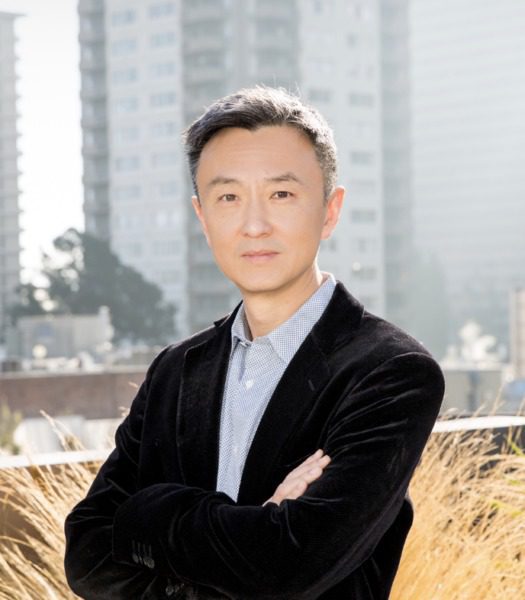 We've been talking about the imminent retail apocalypse for some time now. But with the unprecedented spread of COVID-19, it's finally here.
More than 9,300 stores were closed in 2019 — a record high that demolished the previous record of approximately 8,000 store closures in 2017. Retailers like Sears, Charlotte Russe, Walgreens, and Payless — companies that have been around for decades — are shuttering hundreds and thousands of store locations. There are all sorts of contributing factors here — from leveraged buyouts to the rise of e-Commerce and more.
And now, the unpredictable rise of the Coronavirus health crisis has had a damaging effect on the global economy. We've all read the recent headlines about Nordstrom, Lord & Taylor and  Neiman Marcus. It's no longer business as usual for any organization, let alone retailers.
While this all seems very dark, there is hope for retailers to get past this, but it might sound surprising. It comes down to this: retailers must stop paying customers to be loyal. Instead, it should be the other way around: Customers should be paying retailers to join their loyalty programs.
Let me explain.
For decades retailers have offered a slew of exciting rewards and discounts to consumers like you and me to encourage us to buy more. After all, the ultimate goal has always been to sell more and more units.
But, simply put, rewards and discounts never made sense. In fact, they represent everything that was wrong with the pre-COVID-19 retail industry.
Points, cards, coupons. Everywhere we turn we're being rewarded. Safeway provides us with discounted gas, and Starbucks and Peet's reward us with coffee. Not to mention the annual retail "holidays" like Black Friday, Cyber Monday and Boxing Day, which essentially train consumers to wait year-round for major discounts. Up until now, retailers have been discounting themselves to death!
It doesn't have to be this way. Especially today, where COVID-19 has accelerated the need for retailers to embrace multichannel commerce and deploy membership models that help them truly double down on customer relationships.
And that means they have to stop trying to buy loyalty. The process cheapens everyone.
Customers should be paying retailers to join loyalty programs — membership programs that provide real ongoing value to their everyday lives. If you think that sounds nuts, just look at Amazon and Costco.
Amazon Prime, of course, is one of the most recognizable paid membership programs out there. At an annual fee of $119, members have access to unrivaled benefits including things like free rapid shipping, exclusive deals, and streaming services. And it's working. Amazon Prime surpassed 100 million subscribers in the U.S. in 2018, with 62% of households having a Prime account.
Costco, on the other hand, hardly makes any money from the products it sells across its store locations. And while membership sales only account for about 2% of overall Costco sales, they represent nearly 100% of its profits. Why? Because rather than paying customers to be loyal, Costco asks its customers to pay for membership. By paying $60 for an annual membership, customers are investing in the company. They understand that it's in Costco's interest that members receive way more than $60 for their membership.
There are plenty of other examples. Take a look at GameStop. Their membership program costs $19.99 a year (or $14.99 with a digital subscription) and includes extra trade credit as well as access to game launch events.
The best retailers became who they are because of their brand — whether it represented convenience, sports, wholesome food, comfortable clothing. The list goes on. It's time for retailers to give customers who value their brand, down to the core, a chance to show that value by subscribing to membership programs.
Research has shown that while membership models saw slower subscription growth rates in March 2020 compared to the previous 12 months (February 2019 to February 2020), they are still growing and can offer retailers a way to endure hard times and provide ongoing value to their customers.
In short, subscription-based companies, including membership models, are inherently more flexible than traditional product-centric business models dependent on flash promotions and one-time sales.
Membership-fueled organizations are uniquely positioned to facilitate long-term customer lifetime value. Not only do paid programs open up new revenue streams — which can be invested in new customer-centric innovations — but they offer a way for traditional retailers to establish and build truly authentic customer relationships, even in the critical shift to online.
At the end of the day, connecting with individual shoppers is the new imperative for retailers and 2020 and beyond will see a number of traditional retailers transform their business models and overall customer-centric approaches to overcome the disruption from COVID-19.
To build real loyalty, retailers will evaluate what customers prefer to invest in, to sign up for, to subscribe to, and create membership programs that align with these insights. After all, delivering an innovative, convenient shopping experience — backed by a strong membership program — is the only way to compete.
If you're a retailer, you should be asking: what is the relationship that your customers would choose to invest in? Otherwise you're not building real loyalty, you're just trying to buy it.
---
Tien Tzuo is a leading authority on "The Subscription Economy." He is CEO of Zuora (NYSE: ZUO), the leading subscription management platform company, which he founded after 11 years at Salesforce, having served as the company's Chief Marketing Officer and Chief Strategy Officer. He is the author of the USA Today, LA Times and Amazon best-selling book, "SUBSCRIBED: Why the Subscription Model Will be Your Company's Future – and What to Do About It," and a sought-after speaker by the world's largest companies to present his definitive playbook for thriving in this new business era.