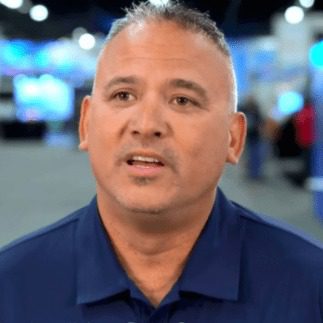 GameStop is testing out a new store concept with sister collectibles retailer ThinkGeek, converting approximately 200 GameStop stores into '50/50' store concepts as part of its ongoing transformation efforts to expand beyond video game sales.
The co-branded GameStop/ThinkGeek stores will dedicate 50% of retail space to video game merchandise and the remaining 50% to pop culture and gaming-related collectible items, such as posters, figurines, statues, toys and gadgets. As part of the remodeled experience, GameStop also is doubling the amount of wall space dedicated to its current collectibles section within an additional 1,200 store locations.
Although the video gaming industry brought in $30.4 billion in revenue in 2016 (up only slightly from $30.2 billion in 2015) GameStop is looking to capitalize on the growing collectibles market, which is expected to jump from $12 billion in 2017 to $16 billion in 2019.
In an exclusive Q&A with Retail TouchPoints, Bob Puzon, Senior VP of Merchandising for GameStop, shared:
The impetus behind the 50/50 store concept;

The decision-making process behind adding more collectibles in stores; and

The mindset necessary to match shifting shopper preferences.
Retail TouchPoints (RTP): Where did the idea of the 50/50 GameStop/ThinkGeek concept originate?
Bob Puzon: It was just an evolution of change. Our average stores are 1,500- to 1,700-square-feet, but in some malls they increase to 3,000- and 4,000-square-feet. The duplication of video games is what we've always done in those bigger stores. Customers were in our stores every day and we'd see a Tuesday video game launch…then we realized they'd run across the street to a collectible store or a loot store. We decided we needed to have them spend more time in our stores.
There is a low-hanging fruit opportunity with product, with the overlap of the same intellectual property (IP) in most cases, and the equation really made sense for us.
RTP: What did you notice in the shopping habits of the GameStop consumer that made you realize that collectibles were the type of merchandise needed to enhance the GameStop offering?
Puzon: It started with that low-hanging fruit. The easiest product to sell that's out there right now is Funko Pop vinyls. Funko has so many licenses and so many IPs. Any smart retailer is asking the customer: "What would you like to see different?" We realized that with some of the games coming out there was certain IP attached. For example, we'd launch a Batman game alongside a Batman exclusive Pop vinyl.
We weren't in Pop vinyls initially, but it used to irk us when shoppers would leave the store to buy them elsewhere. We had room for the product, and we already had a relationship with Funko for other merchandise, and we just started figuring out how we could find additional room in our stores, whether it was cutout promotional "standees" or putting something by the register during these launches.
When we began these tests, 75% of the product we brought in was sold on launch day, so we realized our consumers were spending more time in our stores and we were actually picking the right products.
RTP: How are existing stores being changed to make room for the ThinkGeek collectibles?
Puzon: That's been a challenge for us, because our managers and our staff are enamored by video games. They love our product. So, what we're trying to do is keep the focus split. 50/50 is not only 50% of our store but we want to make sure it's a big driver for us.
In the past, we had plenty of room for any game that was good for a new launch. All we did was a simple compression of some of the video games. We looked at some of the areas where we may have had a math equation of what's going to be more productive.
The good news is we are hearing more about the split. People are starting to come into our stores and look for collectibles. It used to be an impulse buy, now we feel that we're getting more folks in that are looking for collectibles in our stores.
RTP: How do you remodel individual stores, especially when taking into account different store sizes?
Puzon: That's the biggest portion of what's keeping us up at night. We know it's such a lucrative business that we say: "Where's the split?" I'll tell you we have a lot of folks who are working on the mathematics and the financials behind it.
We still think, even in some of our smallest stores, that it does make sense because we're not going to take up wall space or additional space on the floor. We're going to either have a clip-on or a standee within a store that makes sense. It's kind of like shopping in a grocery store — when you go in for one thing, there are five additional related items that you end up buying. That's what we're starting to see in our stores.
You'll still see in all 4,000 of our stores — even the smallest — some portion of, or remnant of a collectible business. The current slice of the collectibles pie is $12 billion, and it's supposed to grow to $16 billion by 2019. Why wouldn't we play in that arena?
RTP: How far along is the transition? And what kind of growth have you been seeing with the stores that already have been transformed?
Puzon: We're still just scratching the surface…really the beginning stages of what we think can be a concept that works for the consumer.
As many as 45% of our PowerUp Rewards members spend $300 a year on pop culture items, and we use a third party to conduct surveys to find out what they want next, what's working, and what's not working. We have a full collectibles team that spends time at Comic-Cons and other events in New York and Los Angeles, which are things we didn't do in the past.
There's an extremely long runway for us, and we're going to announce more as the year continues to progress.
RTP: What are your goals for where you want to take the brand's merchandising?
Puzon: It's a work in progress. We have figured out how to play in the digital arena, and we know where the guardrails are — what we can do versus some of our first-party publishers.
We have had more folks knock on our doors recently with opportunities. Our competitors have gotten more in-depth with t-shirts and other different concepts. We think the concept that we have is moving faster than it ever has. We've been very lucky in that most of our bets have enabled us to maximize our current customer base without having to go too far out of our lane.
Our next iteration is: how do we go out and figure out the overlap between what ThinkGeek had when we purchased them and what we currently have in GameStop and get more of these folks to funnel into our stores. Brick-and-mortar is still extremely important to us. The difference is you get to come into the store and see that product personally. By the way, we'll open it up and let you demo it.
Last year, during Star Wars-themed "Force Friday," one of our biggest selling items was the lightsaber. It's a $179 product, but we let adults and kids alike test it out, and it was a big deal for them. It's a great opportunity for us to get it in people's hands so they know what they're purchasing.
RTP: How did you get involved in the retail industry initially?
Puzon: I stumbled upon a part-time associate job at Home Depot in 1990. I started when I got out of college and came back home to South Florida. I really thought I was going to be a police officer, but the part time job at Home Depot really had me enamored by understanding the customer and understanding how to merchandise.
This was when Hope Depot very young, and I was able to grow with the company. I was with Home Depot for 21 years and when I left I was the VP of Merchandising.
You have a plethora of stories — whenever you talk to a new intern group or new starting merchants, we always say: "Hey, it's up to you. It's the opportunity of a lifetime and it really depends on how much you put into it."
RTP: Who have been your business mentors/inspirations throughout the years?
Puzon: Bernie Marcus and Arthur Blank, the founders of Home Depot. When I started we had less than 100 stores; and since then I have learned a lot of things that I still use today in my day-to-day business. A lot of it was learning how to merchandise in the store, learning what the aspects of a customer are, and most importantly, how to treat people.
Fast forward, our current CEO Paul Raines was at Home Depot as well, and I've learned from him is the commitment to people within the organization. He took what Bernie and Arthur had and he took it to another level. That's one of the biggest reasons I jumped the fence to have a career here at GameStop. What he does for people, and what he does for the organization…he really brings it all together.
RTP: What advice would you give up-and-coming retail executives?
Puzon: There's personal experience here. I have an 18-year-old daughter ready to go to college. I tell her that one of things Paul has shared is that — in any organization, invite yourself to the party. Be engaged, ask questions, strive to learn and follow trends. Figure out if it's lucrative for your business to react.
That's based around this whole conversation. We could still be a video game retailer and sit back and that "woe is me, what will we do next?" mentality, but one thing that we're challenged with every day is setting yourself aside from the retailers that have gone south and shuttered shop.
Everything has a math equation that helps with the decision, and if you sit back and watch the financials continue to deteriorate, then shame on you. We have to figure out something that we will continuously do different to keep us on the cutting edge. One thing that Paul always says to all of us is: "Don't be scared to reinvent yourself every few years." Personally, and as an organization, be willing to learn and be open to new ways of thinking.