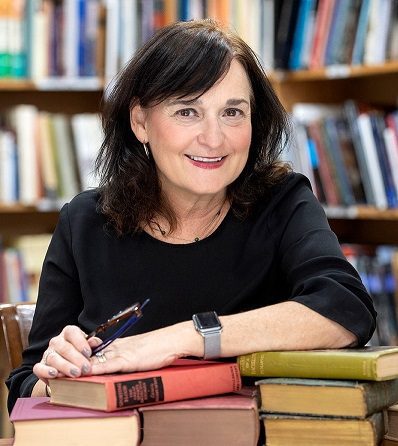 The conventional wisdom, since the demise of Borders nearly a decade ago, has been that there's only room for one national brick-and-mortar bookstore chain, namely Barnes & Noble. However, Half Price Books continues to belie that wisdom, in large part with its ability to deliver a fun sense of discovery through its 120+ stores.
In fact, this decades-old retailer is still expanding into new markets as other booksellers shrink, in part thanks to a purchasing strategy that ensures every store has a unique selection of products — sometimes including vinyl records and tarot cards — that reflects local tastes. However, the retailer isn't afraid to evolve its practices as needed, particularly when it comes to keeping up with consumer demand for bestsellers.
Maintaining a broad, eclectic selection of titles that encourage discovery without crowding out mainstream authors;
Building relationships with shoppers in order to be more than a faceless product listing keeps consumers coming back, even in the age of e-Commerce;
A decades-long tradition of buying unwanted books from customers, and donating merchandise that doesn't sell to ensure every item finds a home; and
Taking a careful approach to expansion, studying new markets to determine the right time and place to make its entry.
Retail TouchPoints (RTP): What's your overall retailing philosophy, and how does it help shape your approach at Half Price Books?
In an interview with Retail TouchPoints, Kathy Doyle Thomas, Chief Strategy Officer at Half Price Books, discusses the company's recipe for success, including:
Kathy Doyle Thomas: If you don't love retail, then you need to get out of retail. What I love is that we have a touch point with customers each day, and that's why wholesale isn't as much fun as retail. I get to figure out why somebody wants to buy that, why they don't want to buy that, what we could be offering to make them buy more — and at the end of the day you have the right mix of stuff that they want to buy.
From my standpoint, that's really important. Because we constantly buy books from the public, we have this inventory available that maybe somebody doesn't want, and just because we have it in the back room doesn't mean there's a need for it. Other retailers know if there's a pair of black pants in size six and they sell five of them, they can order more. We don't get that, because we get our merchandise in so many different ways.
But what's so fun and fascinating about our company is that our customers get to discover new stuff that they didn't even know they needed or wanted. Do you really need a set of tarot cards? I don't know! But if you're in there looking for a mystery, something to read on the plane, and you walk away with a set of tarot cards or a vinyl record, you got to discover something — and our stores are full of discoveries.
I think every retailer is trying to do that. I hear all the time that 'brick-and-mortar stores are supposed to be experiential' — we all know that, but it's really hard to do. So what can you change? You can change your lighting or your paint or the size of your dressing rooms. We highlight and try different kinds of merchandise for discovery.
RTP: How do you leverage your diverse selection and feeling of discovery into building loyalty and driving sales?
Doyle Thomas: Since we buy books from the public, we have really good relationships with people and inside our communities. They know who we are. They're not just buying from us, it's not a faceless thing like a listing on Amazon — they come in, they've sold their books to us, and we have a relationship.
They also love our great prices. I have to tell you, retail is hard enough, and all of our customers are savvy. They can go online and buy something elsewhere, but part of shopping in our stores is finding a book you didn't know you wanted.
I always tell people about how I was working in our cooking section and I picked up a book on Thai cooking, because the cover looked interesting and I love Thai food. I had never thought about making it, because it always seemed so hard, but looking through the book and seeing it for under $10 I realized I could try this. The ingredients weren't that foreign, I didn't have to go to a special store and I was inspired to make something new. So I went and made it over the weekend, and it was fabulous.
I think that, for us, is discovery: the way people come into the bookstore to be inspired to learn new things and find new authors.
RTP: Out-of-stocks are a serious concern in the brick-and-mortar world. How do you balance the need for a wide, discoverable selection of books with the fact that some shoppers (sometimes even the same shoppers) just want a copy of the latest hit?
Doyle Thomas: If it's a real current book, if it's on the New York Times bestseller list — and [James Patterson] is always on the list — we carry that new, and we offer that at 20% off, where all our other books are 50% off. If we know it's still popular and still selling, we'll bring it in new.
When that starts slowing, what happens is our used stock starts going up because people start selling us their copies. Then it's a balancing act where we don't want too many new copies in because we're getting so many used.
But I think people go into our store with a different mindset than when they go into Barnes & Noble. We started carrying New York Times bestsellers because we have research that showed us — and this is about asking your customers what they want — they told us, 'Well, we love your stores, but when we leave we go home and we buy Patterson on Amazon.'
We went, 'Oh my gosh, they love us but they're going home and ordering online.' So that's when we started carrying new books, because we didn't want our customers to leave. We wanted that customer who wants, on the first day, Michelle Obama's book or the new James Patterson. They don't want to wait a few weeks until we get it used, or they need To Kill a Mockingbird for a school reading list.
It's been great, and it's led to a lot more flexibility and dependability in our inventory.
RTP: Half Price Books has a unique relationship with its shoppers, such as the way it purchases books from them, which helps make them loyal to the brand. How do you cultivate and maintain relationships with your base?
Doyle Thomas: We have well-trained buyers in our stores, and we buy from the public any time we are open. We've had the same policies from the beginning, giving customers cash for their items. You don't have to make an appointment or send in pictures. Almost 50 years later, we are still easy to sell to.
We make sure our customers know that if we can't sell their book, we'll find a home for them. We donate more than a million books each year through our Million Book Donation Project.
RTP: In our previous interview, you mentioned that part of Half Price Books' success is due to the fact that the company is willing to take its time when planning expansions. Can you tell me a bit about the process of entering the Nashville market?
Doyle Thomas: We have been looking at Nashville for years. We're in Kentucky, we're in Indiana and we're in Ohio, so we're all around there. A lot of people have crossed state lines to shop our stores, and we know this by zip code analysis as well as other data we have. Nashville's a great market. There are a number of great cities across the county, and you can tell when there's no availability for real estate that retailers want to go to.
It's different with bigger cities. When we went to Chicago, we started with one store, and there were 10 different areas we could have gone to, so we could wait it out. We were able to see that shopping center in Niles is open, so we'll do Niles first, and now that center in Overland Park is open, so we'll do that next.
When you go to smaller cities like Nashville, really there are only three shopping areas you want to be in. If there isn't any available real estate in those areas, you have to play the waiting game. We take advantage of opportunities.
Also, if you look at the demographics, it's a great city with a lot of people — and we need a lot of people to buy books. Where everyone buys shoes, not many people buy books. We need a lot of potential book buyers, so we really studied the market.
RTP: What do you see as the biggest challenges facing retailers in the new decade? How do you believe the industry can go about overcoming them?
Doyle Thomas: According to the National Retail Federation, overall holiday retail sales in 2019 grew 4.1% year over year, but traffic was down 2.1% for shoppers shopping in brick-and-mortar stores.
Setting up an online business is an easy entry into retail, and provides access to small retailers with no real barriers to entry. However, customers like to see and touch the product they are looking at, making the omnichannel experience more important than ever. I think we'll start to see more thoughtful, strategic partnerships like Neighborhood Goods, where pure-play online brands can display their products in a retail store. It's beneficial to both, as the online brands don't have to set up a full store front and the brick-and-mortar retailer can save on rent costs.