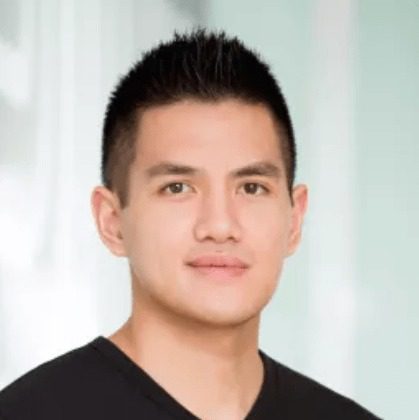 Touch of Modern, an e-Commerce retailer focused on selling lifestyle products, fashion and accessories for men, has always strived to introduce merchandise that shoppers can't find anywhere else, even dabbling in wine sales. After six years in business, that mantra has clearly paid dividends; the retailer now generates $120 million in annual revenue and is profitable going into 2019. So how does Touch of Modern consistently deliver the right goods to its target audience? The retailer uses a strategic combination of customer feedback and merchandising analytics to determine its most loyal shoppers' preferred products and buying patterns.
In an exclusive conversation with Retail TouchPoints, Touch of Modern CEO and Co-Founder Jerry Hum reveals:
The company's recently developed national television ad campaign;
Curating new merchandise that's in line with the Touch of Modern brand;
How the company balances customer retention and customer acquisition efforts by educating the shopper on the product's value;
Video's role in educating shoppers on the Touch of Modern brand and products; and
Potential partnerships with more direct-to-consumer brands going into 2019.
RTP: Touch of Modern has been profitable going on 12 months. Has this changed your strategic approach to the 2018 holiday season?
Jerry Hum: The strategy that we took [to achieve profitability] was to realize that our largest costs, outside of the cost of goods, were on the marketing side. If we were to become profitable, we had to cut back on marketing, and in order to do that while maintaining revenue we had to make sure that our existing customers will keep repeating.
We did research on customer behavior and also their brand affinity and asked them, "Who are we to you?", "Where are we lagging?" and "Where do we improve?" The great thing was, our customers actually saw us the way we saw ourselves. They recognized that we bring them high-quality goods, things that are hard to find at traditional retailers, and often, a lot of what we sell can only be found here. That's why they kept coming back to visit.
One of the things they wished we could do better was shorten the delivery time. That's a big push that we've been working on over the past year. It's even more important now that we're in the holiday season and it's something that we'll continue to keep working on for the future.
On the other side, when we became profitable, by coincidence, we had just started going into a new marketing channel — national television ads. At the time, we had no expectation as to performance — it was more of a bet. Not only did that perform well for us, it also opened up a whole new channel for us, at a volume that was comparable and larger than marketing on the web. It alleviated the pressure on the existing channels as well. We actually just pushed a new TV spot that first aired in October.
We've been testing iterations of it — the first one was a homegrown spot with just our own employees, the second one we pulled in some of our vendors, and the third is shot completely from the ground up.
RTP: How do you keep curating new and unique products that accurately embody the Touch of Modern brand, and how do you expand beyond what you already have?
Hum: When it comes to keeping momentum and staying fresh, the strategy we've come up with has always been pretty sustainable, and it's inherently baked into the model. We email our customers every day, and they tell us through their purchases what resonates with them and what doesn't. Every day we take that feedback and we use that to inform all our future merchandising.
We do this agnostic of the category. When new categories show up, we're able to move on them pretty quickly. Because we're able to be that fluid, we haven't really had to change the fundamental formula. Through our research, we did find that things our most loyal customers bought were not the things that our least loyal customers bought. We did some pushing into the categories of where our most profitable customers were buying, to increase their lifetime value and keep them engaged.
RTP: How does Touch of Modern balance customer retention vs. acquisition?
Hum: What we've seen is that our best customers will spend more with us over time. Part of why we started Touch of Modern is because we felt that a lot of our prospective customers could use a bit of education. The other co-founders and I had a conversation early on about who made the best speakers, and our CTO had all this technical knowledge on speakers, so he won the argument and educated the rest of us on the topic.
That's the kind of aspect we wanted to bring to our customers. A lot of these products are new or they appeal to a niche audience of enthusiasts. We want to bring them to the mass market to let people know about, not just items exposed in the malls or department stores, but also items that were created with more intention and more purpose. When we looked at that, we thought that if we could successfully educate somebody on why this product was better than your average, they might start to trust us and spend more with us over time. You start to realize that the thing that provides most value isn't always what's cheapest, it's what's the highest quality for the money.
When we see that our best customers start to spend more with us and their average order value continues to increase over time, then we're successful at doing that. Between the existing customers and the new customers, we tend to walk them through that education process, first by showing products that are more affordable but still high-quality, and then moving them upward over time.
RTP: In the past, we've discussed content as a driver for marketing strategies. How much does that come into play as far as delivering the right information about a product to the consumer?
Hum: It's an ongoing battle, and it's something we think we have a lot of room to improve on. One of the things our customer research showed was that a lot of times, customers weren't aware of the quality of the product from the get-go. They would have to go off our app to do research and find that out. That shows that we could be educating customers better than we currently are.
Video is a strategy we're taking more advantage of — it's a format shoppers are gravitating more toward for things that require more information. They don't like reading big blocks of text. They'd rather watch a video informing them of why a product is special, rather than taking the same amount of time to read a paragraph.
We're also operationally making sure that we are able to capture why we thought these products are unique and explain that to the customer for everything, and not just the few that stand out to us.
RTP: On the supply chain side, what do you feel has been working to help Touch of Modern handle increasing consumer shipping demands?
Hum: A lot of it is just sharpening the tool in terms of forecasting and then communication with the vendor. There's no real magic sauce there, it's more about being on the ball. I wish I could give a silver bullet for that, but there isn't one, at least not yet.
RTP: Does Touch of Modern have any brick-and-mortar plans, and what would it take for the company to make that leap?
Hum: We actually opened and operated a small pilot in San Francisco just for a month, and we are expanding on it through the 2018 holiday season. We have not yet reached a conclusion about it, but a lot of the unit economics we've seen so far are very promising.
RTP: Are there any other trends that have affected Touch of Modern going into the holiday season?
Hum: You probably have seen this for a little while now — more direct-to-consumer brands are gaining traction and getting significant scale, and that's something that we have to keep paying attention to. We're actually seeing more of those kind of brands wanting to partner with us as well, so it can definitely benefit us.
Pure D2C is tough. If you had to do all your own marketing and bear the entirety of the customer acquisition costs while only selling a limited number of products, it's going to be hard to get a return on investment. The beauty of a company like ours is that we have a lot of merchandise we can sell to customers. Therefore, we can stomach higher acquisition costs compared to a lot of pure D2C brands that only have five products to sell.