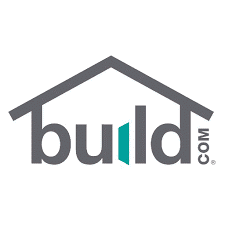 In recent conversations with retailers and other industry executives, the topic of "last mile" has consistently risen to the surface as a new retail battleground — one where every retailer can compete against Amazon's fulfillment, delivery and returns offerings. It's literally the last chance to satisfy the customer and the last interaction that can turn a good experience into a bad one.
Now retailers are grappling with how to optimize the last mile. Do they handle it in-house? Use a third-party partner? Convert stores into DCs? The answer will be different for every company, depending on products, regions covered and service availability. For example, lots of new last mile services have popped up lately, from Curbside, Uber, eBay, Instacart, Postmates and deliv — even Google driverless trucks may be coming. But these services are only available in certain large cities across the country.
Of course, many industry players are looking to beat Amazon at its last mile game, some with significant success. By shipping from its stores, Macy's has enabled approximately 886 fulfillment centers in 2015, compared to Amazon's 68, according to Maureen Mullen, Co-Founder of L2 Research, in a presentation during the Retail Innovation Conference. Also, Target has adopted a free shopping minimum of $25 versus Amazon's $35.
Other retailers are finding and implementing solutions with third party partners that are helping make the last mile less painful and more successful. To jumpstart last mile strategies, "Businesses looking to accelerate this process may be better off considering a partnership model with parties that have the desired infrastructure and logistics processes in place — particularly smaller organizations with compelling solutions," noted Capgemini in a report, titled: Making The Last Mile Pay.
Build.com Cuts Shipping Costs While Delighting Customers With Last Mile Solution
Build.com has gone the route of a third-party partner to boost last mile productivity. After implementing a last mile fulfillment solution from Convey, Build.com not only significantly reduced per-shipment costs, the building products retailer also is improving speed of delivery and is receiving fewer customer complaints. "An intangible benefit we didn't realize right away was the reduction in customer claims upon delivery," said Marshal Downey, Director of Direct Marketing for Build.com.
Downey shared the benefits Build.com is reaping from the implementation:
Cost per shipment has been reduced by almost 50% more than projected: $16 vs. $8.50 original projection;

Delivery vendors can be onboarded and ready to ship within 15 minutes, according to Rob Taylor, Co-Founder and CEO of Convey. To date, 75 Build.com delivery vendors have been onboarded onto the Convey platform;

Intelligent carrier routing and selection components of the Convey solution were implemented out-of-the-box. "I don't think we even needed any IT meetings" prior to implementation, said Downey.

There were "no surprises" during the implementation. "Everything came together painlessly," Downey noted. "That is almost unheard of" during technology implementations.
"We are very NPS [Net Promoter Score] driven and we follow up on any NPS detractor," Downey explained. "Without a doubt, our number-one complaint has been with delivery. People get angry when their products don't get there on time," especially in the building and contractor business. Build.com's current customer base includes 75% consumers and 25% contractors, according to Downey.
Delivery challenges "have been an ongoing pain point for us," Downey continued. Primary issue has been around delivery options selected by the 400 warehouses that ship for Build.com. "Because we are a pure drop-ship company, they [the warehouses] pick the delivery option that is the quickest, not necessarily the option that's best for us."
The Convey solution provides automated, intelligent delivery choices that optimize the overall decision each time, said Downey. "The solution has helped get products to consumers faster through optimized shipping decision execution and extraordinary delivery communications."