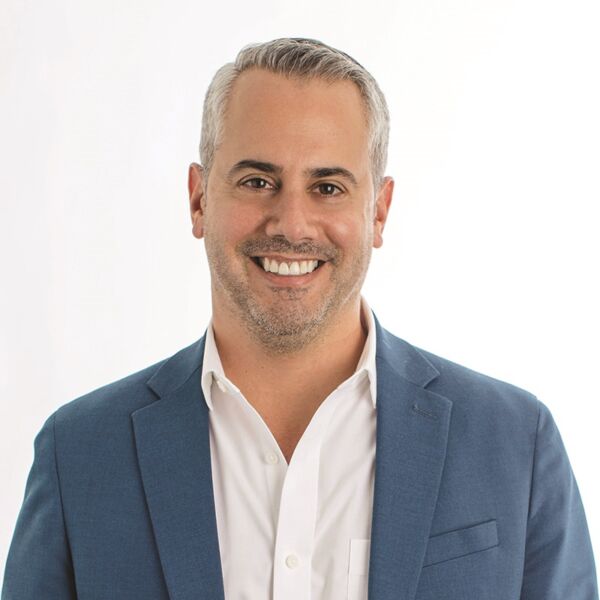 In the wake of COVID-19, low-contact shopping behaviors such as ecommerce and delivery were accelerated and widely adopted, as goods bought online in 2020 globally grew by 24%. To keep up with this incredible demand, grocery, big box and other retailers have turned to delivery and distribution partnerships like Instacart and Door Dash to create low-contact options for customers.
Now, even as we begin to shift toward getting back to normal, these behaviors are predicted to stick, with three-quarters of global retail professionals expecting the ecommerce boom to lead to a permanent channel shift. It makes sense, as customers have experienced how easy and convenient these solutions can be and retailers have enjoyed consistent ecommerce and digital sales growth. To accommodate this shift, retailers are evaluating the pros and cons associated with owning these operations, or using partners and building out long-term operational changes based on scalability, efficiency, and cost.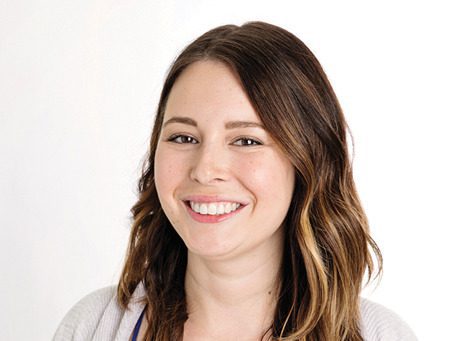 An unintended, and likely under-planned-for, consequence for both retailers and their customers, however, is the erosion of the customer experience. Sterile and transactional purchase, delivery, and distribution — whether through a partner or direct — have replaced critical discovery and engagement touch points in the customer journey. And while customers are widely adopting these behaviors, they aren't necessarily getting the same experiences they've come to know, expect and appreciate from their preferred retailers.
According to Merkle's 2021 Loyalty Barometer report, 81% of consumers want relationships with their favorite brands. Because of this, retail brands that don't reconsider and reimagine these touch points in the customer journey will continue to lose their connection to the customer in favor of competitors with better experiences, or even to the delivery partners themselves.
This is especially true when a retailer or brand's loyalty program — a proven tactic for driving retention and competitive differentiation — isn't accessible in the pickup or delivery process. This shift poses an opportunity to examine the customer journey and challenge conventional thinking on how to build, maintain and foster loyal customer relationships.
The good news is that whether retailers or brands own their delivery and pickup experience, have a single delivery partner or use an open ecosystem, they have the opportunity to recapture the relationship with their customers through innovative brand experiences that create sustainable loyalty. To drive this impact, these experiences must meet three important criteria:
They must be meaningful. For emotional impact, experiences must be quick and immersive, resulting in moments that deliver a positive jolt of excitement, utility or enjoyment to consumers. Experiences must also drive mutual value for both the retailer and the consumer, and that value should grow along with the relationship.
They must be relevant. Moments should be designed to collect and activate zero-party data to drive personalization. With privacy concerns on the rise, it is important to allow the customer to be in control. Augmenting first- and third-party data with information that customers intentionally share provides important context around what they think, feel, and believe — showcasing what's important to them on their terms. Leveraging a comprehensive view of customers' identities, based on information they specifically provide, enables brands to create experiences that are contextually relevant in the moment, building trust and laying the foundation to deeper consumer/brand connections.
They must be ownable. Given the potential for disintermediation when customers are not engaging with a retailer's carefully crafted in-store experience, it's critical to build moments that are uniquely tied to the brand. Retailers should use the delivery and pickup touch points as key opportunities to create competitive differentiation, ensuring that price and availability aren't the only deciding factors for shoppers to consider.
As retailers contemplate how to build these experiences into their customer journeys, they should examine the following key touch points:
Post-order/pre-delivery or pre-pickup: Immediate confirmation communication (with a clearly stated delivery/pickup time) is a baseline expectation, but consider how to both amplify this moment for customers while they wait and keep them engaged with your brand while they are still feeling connected. Grocers could include links to a set of curated recipes tailored to products purchased, or retailers could invite customers to play a fun trivia game, specific to their purchase, to drive education and anticipation. Creating additional entry points to digital experiences immediately after purchase enables brands to capture additional customer data and deepen relationships even before the order is fulfilled.
Pickup: In addition to a streamlined pickup experience (including clearly marked parking/pickup areas, an easy, stress-free way for customers to identify themselves and order accuracy), brands can add personal touches to make the encounter unique and special. In fact, two years in a row, consumers indicated that the most important way a brand can interact with them is by surprising them with offers or gifts just for being a customer. Use surprise-and-delight tactics to randomly bring joy to a customer's day! For example, include personalized, handwritten notes and a targeted, relevant product or sample in select orders, or choose a loyalty program member using pickup to receive balloons or flowers with their order. Little gestures go a long way in creating meaningful experiences.
Delivery: Fast delivery is a customer expectation. Even before COVID-19 accelerated e-commerce adoption, only 3% of consumers were willing to wait more than seven days for their purchases to arrive. Retailers are likely already working on ways to accelerate shipping to compete with the likes of Amazon Prime's two-day offering, but it's worth considering the impact of even faster shipping. Final-mile delivery optimization through orchestration and fulfillment platforms like OneRail can enable retailers to offer same-day, and even same-hour shipping to customers, both preserving gross margin targets and creating a compelling reason for customers to choose one retailer over another.
Unboxing/unpacking: The moment has finally arrived, and the anticipation is over! However, a lackluster unboxing or unpacking experience can have almost as much of an impact on the customer relationship as any other component — including the purchased products themselves. Thank customers for their purchase in a way that creates a serotonin boost that rivals the in-store experience by including an entry point to an engaging and rewarding digital experience. Give customers a discount or coupon for their next purchase, and amplify this offer with a chance to win by scanning a QR code on a physical print piece, packing slip or the box itself. Connect the transaction to your customer and drive identity through data capture, while strengthening the long-term value exchange by making the customer feel recognized and appreciated.
As retailers and grocers continue to prioritize the operational and transactional elements of pickup and delivery, the importance of these touchpoints will continue to grow. It's critical to not overlook these moments in the customer journey and to craft thoughtful experiences around the moments with the same care that in-store and purchase touch points are designed. By creating data-driven, contextually relevant moments at the points of pickup and delivery, retailers can create emotional connections with consumers that will lead to long-term loyalty and sustain them through future downturns and disruption.
---
James Riess is SVP, Strategy and Insights at Merkle Promotion & Loyalty Solutions. He oversees the company's Strategy and Insight practice, leading a team of 30+ strategists and data analysts who design and execute loyalty and promotional experiences that inspire customers and differentiate brands. Riess has more than 20 years of experience in digital and data-driven marketing transformation. As VP, Strategy and Insights at Merkle, Gina Fleck leads a team of world class strategists to help clients achieve their most ambitious customer experience and loyalty objectives. She has more than 15 years of experience in global consumer marketing and loyalty programs, spanning industries including retail, consumer electronics, travel, QSR and CPG. During her time at Merkle, Gina has led loyalty programs and consulted for brands like Clorox, American Airlines, Microsoft and Starbucks in roles spanning project management, account management, and strategy.