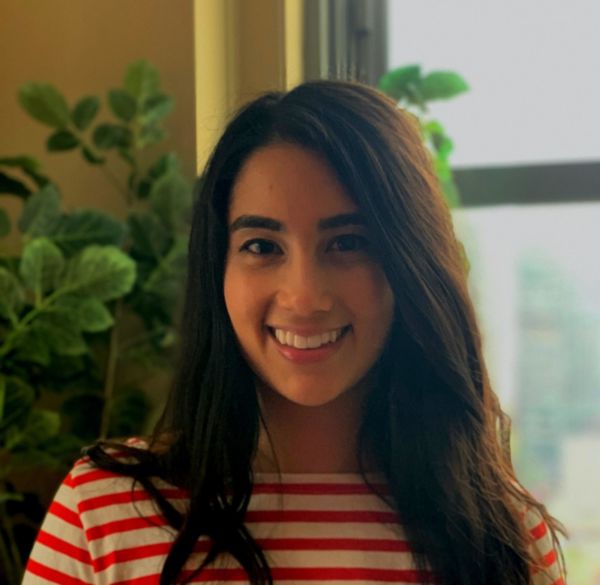 Influencer marketing has seen explosive growth over the last few years as companies increasingly invest in the industry — but recent events have many marketers questioning how they can move forward with their influencer campaigns in a way that balances compassion with the company's business objectives.
With global tensions reaching new heights, companies are recognizing that consumers want brands to deliver community-oriented, value-driven content that centers around the needs of the consumer instead of a product pitch. This may seem like a new trend, but it's not. The "new normal" has ushered in a day of reckoning for brands that have not yet invested the time and resources necessary to build thoughtful, creative and collaborative relationships with their influencers.
The key to crafting a self-aware, value-driven influencer marketing campaign is a structured thought process that involves outlining clear goals, community building, a value proposition, a team-based approach to content creation and a model for defining success.
Here are five helpful tips to get you started:
1. Create your influencer marketing campaign around a clear goal.
Many brands begin their influencer marketing campaigns thinking, "We need X number of influencers to talk about our product." While this is an acceptable approach, companies can create more impactful content if they begin by identifying a pain point or goal (e.g. drive traffic, increase brand awareness, support a product launch, outsource content creation, etc.).
From there, marketers should translate this goal into a thoughtful marketing message, and the marketing message into a story. The nature of the story will determine which platform a brand should use to amplify its message. For example, if a grocery store would like to build consumer confidence in its contactless brick-and-mortar shopping experience, its marketing team might want to ask parenting influencers to document their shopping trips on Instagram where they can geotag their local store. Once a company knows what story to tell and which platform to use, they can select their influencers.
2. Build a community to diversify your influencer portfolio.
Leading companies understand that they need a chorus of voices to tell a compelling brand story. A good influencer portfolio includes a mix of macro- and micro-influencers. A great influencer portfolio includes a diverse and inclusive combination of influencers, brand ambassadors, experts, affiliates, creatives, customers and employees. When you tell your brand story from different perspectives, you offer customers an immersive brand experience and a value-based community for them to buy into.
3. Attract influencers with a value proposition.
The influencer landscape has become increasingly competitive, so you'll need a good pitch to convince the best ones to work with you. This should be tailored to the specific needs of each individual you contact. Examples include: product benefits, access to special events, increased exposure through the brand's platform, charitable or sustainability messaging and financial compensation. For example, if a brand would like to collaborate with BIPOC (Black, indigenous, people of color) influencers for the first time, it should consider offering a donation to their charity of choice or highlighting the number of BIPOC employees leading the company at the corporate and executive level.
4. Take a team-based approach to content creation.
Good content is not created in a vacuum. While brands may need influencers to generate aspirational content for them, influencers need the brand's input to create content that satisfies campaign goals. Consider drafting a brief that outlines brand needs, parameters and deadlines to share with influencers. When in doubt, don't be afraid to ask your influencer for their feedback about what would resonate best with their audience.
5. Leverage data models to define success.
Proving the success of an influencer campaign has been a pain point for many companies. Professionals know that influencer marketing is important, but how do they articulate a campaign's impact on the brand? Because you set a goal at the beginning of your campaign, you can now compare it against the raw performance data you've collected from your influencer-generated content (e.g. reach, impressions, comments, reactions, shares, referral traffic, conversions, customer sentiment, etc.). Identify success stories by grouping relevant performance metrics together. For example, you can show how far your brand message traveled by grouping reach, impressions, shares and referral traffic. If the goal was to drive sales, you likely assigned UTMs and promo codes to your influencers; pull referral traffic and promo code conversions to reveal which influencers were successful at generating leads and sales.
Difficult, But Worth It
It may require additional effort, but taking an intentional, value-driven approach to influencer marketing can be extremely powerful. And by molding campaigns around the current climate, brands demonstrate their integrity, values, dependability, authenticity and willingness to use their platform for the greater good, a move that will earn them consumer loyalty in the long run.
---
Allison Roy is a Senior Digital Marketing Consultant at Capgemini's Digital Customer Experience (DCX) Practice. She helps brands tell impactful stories through digital media and expand their reach through influencer marketing. Roy has provided strategic content marketing advice to B2C brands like Intermix, Havaianas, True Religion, Wilton, Radio Flyer and more. Allison.roy@capgemini.com