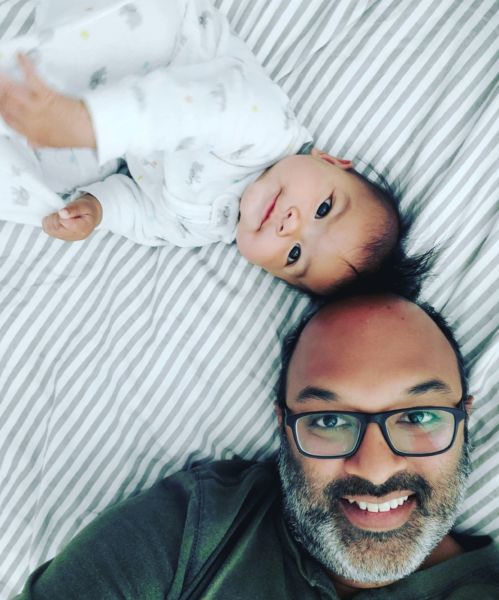 Zulily has consistently targeted moms as its core demographic, and the retailer is refocusing on this commitment under new CMO Kiran Akkineni. Akkineni also is returning to his roots: he is a Zulily veteran who led the analytics team during its early years, from 2010 to 2013.
One of the retailer's new initiatives is "The Late Night Shop for Mom," a month-long shopping event that will offer free shipping on orders placed from 2 a.m. to 4 a.m. The event hopes to appeal to moms looking for a way to unwind during these uncertain times: 22% say worrying about the world keeps them up at night, but 70% expect to celebrate Halloween even with the restrictions created by social distancing.
Additionally, Zulily's focus on moms isn't limited to women with children: the retailer recognizes that teachers, dads and other relatives all can and do play mom-like roles. Zulily has included these groups in its pandemic marketing strategy, which involves doubling down on its core message and story in order to find unique ways to stand out from the competition. Casting a wide net has paid off: Zulily's revenue increased 16% to $422 million in Q2 2020.
In this exclusive interview with Retail TouchPoints, Akkineni discusses what he has learned (and how he will apply this knowledge) during his time away from Zulily; how marketing has changed since the onset of the COVID-19 pandemic; and how the retailer views the simultaneously broad and specific demographic of "moms."
Retail TouchPoints: You worked at Zulily during the retailer's early years, before working in leadership roles at other companies. What drew you back to Zulily, and how have you been applying your other experiences to the CMO role?
Kiran Akkineni: There're always tons of reasons as to why people switch gigs, and I'd love to share a few of mine. My experience at Zulily during that first stint was one of the most memorable parts of my career. I got a chance to be a part of one of the fastest growing e-Commerce stories in the prior 15 years, one of the Amazons or the eBays, and I got to work with the most talented people in the business who were turning retail on its head.
So to me, the chance to be a part of the next chapter in this company's life was one I couldn't really pass up. There're also a lot of sentimental reasons for me: I met my wife here, who was one of the first 20-or-so odd employees, and a lot of my closest friends worked here as well. Throw in the fact that I'm now the father of a three-year-old and a six-month-old, and I really get the customer in a way that I would not have seven or eight years ago. I live with her, I see how she thinks, she shops, and so on and so forth, and I'm really excited to be back and kind of apply all of that knowledge.
RTP: The COVID-19 pandemic has been a major disruption for both e-Commerce and brick-and-mortar retailers. How do you expect this to impact retail, and performance marketing in particular, as companies shift their strategies for the times?
Akkineni: We all know that a massive amount of retail and commerce moved online, especially during the first months of the pandemic after a lot of the stay at home orders in March. Initially, staying home just brought more attention to players who were already well-positioned online. I think we, as an industry, will eventually move to a phase where those folks that weren't well-positioned online will do their best to actually get online, which means from a performance marketing perspective it's going to get very, very competitive.
It's going to require companies to really, really focus on what I consider the harder part of marketing: How are we going to ensure that our unique value proposition is articulated well towards that core customer? How do we make sure that relationship is really being built over time and reinforced over time? That's going to be the hard part. Today, a lot of companies just basically do "dollar in, dollar out" digital marketing and performance marketing, and I think that's going to change.
RTP: Zulily's core demographic is moms, which can simultaneously be a very specific and a very broad characterization. How have you been refocusing on this core demographic during these uncertain times?
Akkineni: It's crazy — shortly before the pandemic, probably around February, we made it a point to refocus and reinforce that historical focus on moms. We've continued investing in that over the course of the year, even despite COVID. We're not over-focused on a very specific demographic, let's say "mid-30s mom with a three-year-old." If you wear that specific persona, you're probably right in our sweet spot, but the reality is a lot of different folks wear that "mom" mantle at various points. Teachers are wearing it eight hours every day. Your grandmas, your aunts, your godmothers and even your dads sometimes wear the mantle of mom, so we're focused on all of those folks.
As far as personas go, that's also something that we've been really investing heavily in understanding. There are various types of mom personas; it's not one size fits all and they're not all exactly the same. That's also why we think there's this continued massive opportunity to just keep getting better. How do we serve all types of moms in a way that feels relevant to each one of them?
RTP: Zulily stands apart from other retailers with its focus on flash sales that emphasize time-limited deals. How does the fast-paced nature of the site impact the way you go about marketing your offerings?
Akkineni: Zulily is certainly different. It's certainly something we've had to adjust for; to your point, it's not like we have permanent inventory that's sitting there. We have to lean very heavily into the fact that we are a discovery-oriented business. It's all about getting people to learn to love shopping with us before they make that first purchase, and to really start enjoying that experience of coming in and "snacking" on all of these products that may be new and different, things that they don't necessarily get exposed to on a daily basis. Then the other focus for us is on value: making sure that you're getting access to this really new and different product, but with a really great value tied to it.
RTP: Zulily saw year-over-year increases in both unit volume and average selling price during Q2 2020. How did the team manage to drive up these coveted metrics during this period?
Akkineni: We've seen some tailwinds and some headwinds, but really our focus has continued to be, 'Hey look, let's reinforce and refocus on mom, let's continue to stay relevant or get more relevant to her, let's make sure that we're actually focused on what I would call incrementality and experimentation around that with our performance marketing.'
We have to make sure that we know we're putting marketing dollars behind things that the customer is actually finding relevant. Our customer is someone who's tuned to our offering, that discovery-oriented shopping experience. We've gone to what you might consider soft marketing and upper funnel, and we've been able to thrive pretty well.
RTP: Who have been your mentors and influences been throughout your career?
Akkineni: I think over the course of my career as my perspectives and work has changed, my mentors have also changed. To mention a few that I think have been there for some time, David Atchison was the very first CMO at Zulily, and someone who I've worked for twice in two different businesses. He's always been a good friend, mentor and someone who I've been able to use as a sounding board with a very different perspective and opinions from my own. Darrell Cavens, who is the original founding CEO of the company, I admire greatly in terms of just always focusing on growth and balancing the analytics focus with making sure that there's that qualitative element that still makes sense.
In terms of external influences, Katrina Lake of Stitch Fix is admirable; she's also a mom who built this super on-brand, billion-dollar business. Then there's Reed Hastings – I follow and admire his management style at Netflix and how focused on people and good decision-making he has been.