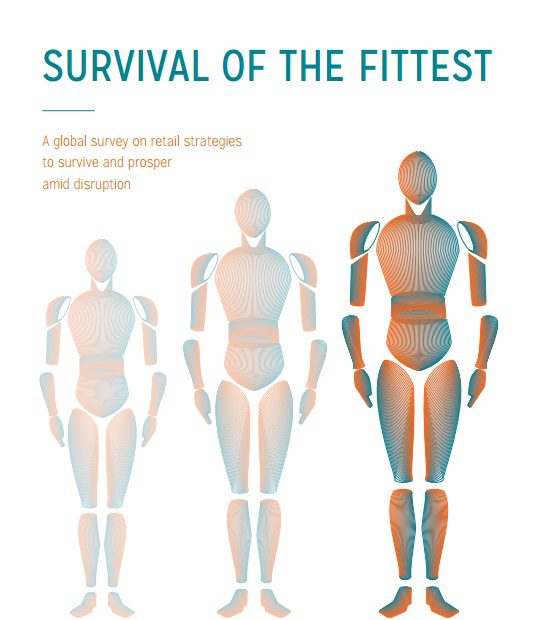 Amazon has been identified as a top threat for online-only and multichannel retailers. But that doesn't mean these retailers are giving up; in fact 66.1% of U.S. retailers believe fellow merchants will benefit from rethinking their online business strategy in order to compete with Amazon, according to a survey of close to 300 pure play e-Commerce and multichannel merchants, conducted by eCommera.
But the survey, titled: Survival Of The Fittest, indicated that U.S. retailers view their business differently than international merchants. Only 24.4% of UK retailers and 40% of merchants in France said businesses needed to refine their strategies to keep pace with Amazon.
Retailers in the UK and France asserted that being present online and in stores is the key advantage they have over Amazon; 46.7% of British retailers and 36.7% of French retailers are confident that their multichannel presence benefits their business. Only 10.9% of U.S. retailers shared the same confidence.
The fact is, in 2009 70% of retailers with a brick-and-mortar presence felt that could outperform pure play e-Commerce competitors like Amazon, but only 11% still feel that way in 2014, noted Kevin Sterneckert, Chief Marketing Officer of eCommera and former Gartner executive. "Retailers are seeing their stores as liabilities," he explained. "What they need to do is enable and empower the stores."
Sterneckert's 5 Secrets Of Retail Success
In an effort to help guide retailers to long-term success in their efforts to compete with the likes of Amazon, Sterneckert outlined five areas multichannel retailers should focus on:
Have a unique idea;
Get the supply chain in order – be ready for the race to same-day delivery;
Do things with Store Ops, not to them;
Figure out what to do with customer data; and
Start optimizing business processes.
Sterneckert shared details on these recommendations during a recent Twitter Chat. His perspectives are based on 3,000 conversations he had with retail executives during his time with Gartner.
Future Investment And Business Priorities
The eCommera study also identified a number of priorities retailers are focusing on across the U.S., UK and France. For example, digital marketing is becoming the top priority for 76.4% of U.S. retailers and 45.4% of UK retailers. Other significant priorities for these retailers include increasing average order value and reducing shopping cart abandonment. Overall, French retailers noted different priorities, showing particular concern for on-time delivery, reducing shopping cart abandonment and reducing returns.
French retailers are investing more significantly in employees and technology than those in the U.S and UK. In 2014, hiring in France is expected to be "substantial" in 31.7% of marketing departments and 30% of operations departments. American retailers expect less hiring in marketing (9.7%) and operations (12.1%), while only 6.8% of British retailers expect hiring to increase substantially in each department.
As for technology investments, the focus lies on reporting/analytics and operations software. French retailers are making the most substantial investment in reporting and analytics software (35%) while British retailers have the highest investment in operations software (26.7%).
Are Retailers Assessing Too Much Data?
Many retailers share Sterneckert's assertion that they need to address the way they are using customer data. While they consider data collection a major priority in improving business processes and customer experiences, the question is: Are retailers successfully accessing and leveraging this data to exceed shopper expectations?
In the UK, 57% of retailers use six or more data reports, spreadsheets or applications to track performance, compared to 43% of retailers in France and 42% in the U.S. Only 22.3% of retailers in the UK said they can easily evaluate performance data and quickly agree on the causes behind performance dips and spikes.
Identifying the causes of performance fluctuations has proven difficult for retailers, leading to a lack of confidence among all retailers. In fact, 36.9% of U.S. retailers are very confident in determining the causes behind any shifts in performance results, with UK retailers (35.6%) and French retailers (35%) following behind.
To access the full eCommera report, titled: Survival Of The Fittest, click here.