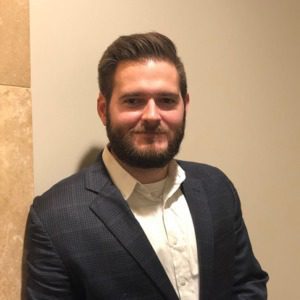 The era of immersive merchandising is here. As consumers turn to 3D and augmented reality (AR) to inform their online shopping journeys, merchants can meet rising expectations by thoroughly integrating immersive product experiences to drive interest, activate sales and deliver post-purchase support.
Thanks to advances in technology, 3D and AR are increasingly available directly via the web browser with no app download required. As a result, demand for practical 3D and AR experiences is on the rise: 57% of respondents in a Vertebrae survey said they wanted AR to help visualize how products would look in their environments, and a quarter said they wanted to use AR to try on makeup or new looks — with both potential uses rating higher than using AR for gaming.
Given that shoppers want 3D and AR offerings to be tools, not toys, merchants should broaden the scope of their implementations and use immersive content as a merchandising asset at every point in the purchase cycle, from discovery on search engines to in-depth research on the product detail pages to social commerce sharing opportunities. To make the most of their 3D and AR investments, merchants should:
Think Beyond The Product Detail Page
Web-based 3D and AR require no app download, so they can be embedded wherever sellers choose to showcase them — starting with the product detail page where shoppers expect to find a complete storehouse of product information. Placement of 3D in the primary position of the product image carousel gives shoppers an instant signal that immersive assets are available.
Beyond the product page, links to 3D and AR can be placed within carousel displays on category, index, family, and home pages, with on-load and scroll animations to distinguish them from traditional 2D images and indicate interactivity. Search results can offer shoppers the opportunity to compare products with 3D product models integrated for side-by-side model rotation and zoom.
Category-specific tools using AR — such as sizing and placement of furniture images in the physical environment of shoppers' rooms — can be marquee site features promoted on the home page. 3D and AR also can be showcased in custom configurators that enable shoppers to personalize products and then view their designs in detail and at real-life scale.
As they plan immersive experiences, merchants should provide thoughtful context, fine-tuning 3D and AR offerings to fit the category. For example, while an AR viewer is useful for planning which office furniture to order, basic materials like pens don't call for immersive treatment.
Educate Every Step Of The Way
To make the most of 3D and AR content, merchants should invest not only in showcasing content, but in educating consumers still new to the technology. That means not only making access to 3D and AR assets available throughout the path to purchase, but also providing ample guidance, from actual how-to text to navigation pathways that ease transitions between immersive content and commerce.
Displaying 3D product imagery up front helps ease the transition from passive to interactive shopping experiences and gives shoppers a visual cue that still more dynamic content is available. Additionally, providing a quick interstitial tutorial preceding an augmented reality product experience can enhance AR usage by highlighting tips and benefits — from seeing items at scale compared with shoppers' surroundings to checking for stylistic fit.
Including the 3D experience in the image carousel ensures shoppers have no need to navigate away from the product page, while making tap-to-AR iconography and Calls To Action (CTAs) accessible and differentiated ensures consumers will land in the experience.
Syndicate Immersive Merchandising To Boost Impact
In addition to highlighting 3D and AR experiences throughout the e-Commerce path to purchase, merchants can increasingly showcase their immersive features at brand outposts across the Internet. To start, web-based assets developed by manufacturers can easily be shared with retail partners and dealers, while retail brands with international offerings or microsites can syndicate 3D and AR across their ecosystems. Sellers with existing mobile apps can integrate web-based assets into the experience.
When it comes to off-site syndication, owned marketing channels such as email campaigns and blog posts are natural starting points. Social media integration is on the horizon: social networking giant Facebook is working on widening use of the Spark AR platform that powers AR across its properties.
In addition, Web-based immersive assets are increasingly important when it comes to search visibility. At its recent I/O developers' conference, Google announced that 3D and AR product visualizations would be accessible in search results, with both organic and paid placements set to link directly to merchants' immersive features. This is enabled via specific meta information, prioritized by Google's ranking algorithm.
Thanks to a growing number of syndication opportunities, both on the e-Commerce site and across brand outposts on the web, immersive content is on the way to becoming the default merchandising medium for online commerce. Merchants that invest in portable, web-based 3D and AR have a solid foundation for innovative experiences now and in the future.
---
Garrett Eastham is Chief Data Officer at Vertebrae, Inc., an Augmented Reality e-Commerce and advertising platform based in Santa Monica, Calif. Vertebrae enables brands and retailers to showcase products and tell stories by using the smartphone camera as a marketing tool.