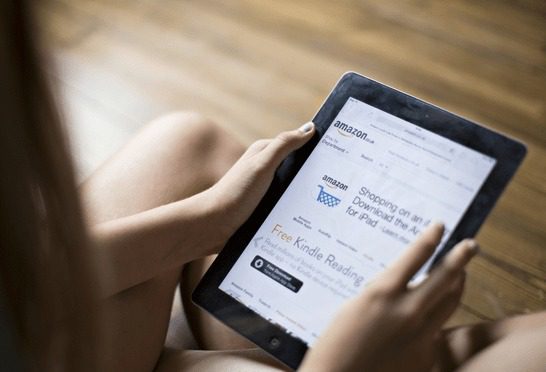 While striving to engage with a specific audience, retailers are encouraged to understand their behaviors, preferences and tendencies while they're shopping. By adapting and tailoring experiences to these tendencies, retailers can successfully boost sales and drive long-term loyalty.
Unique behaviors and attributes can vary based on a multitude of factors, including gender. For example, women click through e-Commerce web sites 30% more than men, according to a study conducted by Content Square and Survey Sampling International (SSI). Overall, women's activity rates while shopping online are 11% higher than men's and they also view 12% more pages than men.
Based on these results, Content Square concluded that women are more active than men while shopping online. Women also are more picture-oriented, according to the study, while men are more detail-oriented. For example, women tend to gravitate toward the product photos whereas men are more interested in reading product descriptions.
The study, titled: E-Commerce And Behavioural Differences, consisted of a segmentation survey and in-browsing recordings on 20 e-Commerce sites. In total, 4,000 people — all based in France — participated in the study during November 2014. The study not only examined the behavioral differences of genders, but also the differences between left-handers and right-handers as well as young shoppers and seniors.
"We remain convinced that behavioral patterns are different from one web user to another, depending on structural variables such as culture, gender and period of time," said Jonathan Cherki, CEO at Content Square. In already working on intercultural aspects of users from France, Germany, U.S. and China, this study served as an opportunity for us to deepen our knowledge of e-Commerce ergonomics."
As part of the study, Content Square analyzed the following indicators:
Number of sessions online;

Number of clicks;

Display time;

Active time;

Inactive time;

Interaction rate;

Scroll rate;

Last displayed line on screen;

Viewed pages;

Viewed product pages rate; and

Average hesitation before click.
Behaviors Vary Based On Age, Dominant Hand
Using the above indicators, Content Square found that left-handed consumers browsed slower than their right-handed counterparts. These left-handed shoppers took 20% more time to click and were 30% slower at the purchase point, according to the study. In addition to browsing faster, right-handed consumers also clicked on items 8% more than their left-handed counterparts.
The online browsing and buying behaviors of young shoppers 18 to 34 years old were not as different as seniors aged 45 to 64. Click rate and display time among both demographics were approximately the same, with seniors viewing only 4% less pages than the young "digital natives."
The one notable difference between older and younger consumers found in the study was that seniors hesitated more before making a click, carrying a 30% greater wait time than digital natives. These results allude to the fact that seniors spend more time observing sites before clicking on to the next point in their journey.
"Many other aspects of the browsing experience are yet to be discovered as the web has many secrets to reveal," Cherki said. "We had an intuition that there was a difference of behavior between women and men, right-handed and left-handed people when shopping online, but this intuition has yet had to be proven. The study allowed us to validate that theory as it implies that customizing the customer journey is more than relevant and efficient than ever."