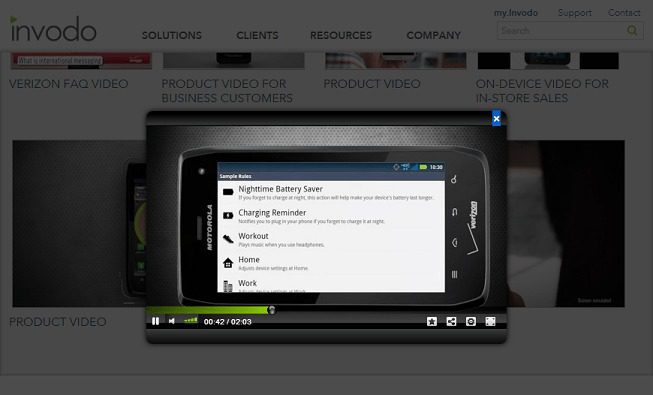 Consumers who watch videos while shopping online are 1.9 times more likely to purchase the product associated with the video versus those who do not watch a video, according to research from Invodo. The report noted that the overall influence of video increased during the Q3 2014, largely due to the back-to-school shopping surge.
One out of every 10 online shoppers (9.4%) clicked to play videos available on shopping web sites during Q3. View rates on product pages averaged 12% during the quarter, higher than the rates on home, category and search pages.
The report is based on data collected from videos hosted on the Invodo platform between July 1, 2014 and Sept. 30, 2014. The videos were created and produced by Invodo as well as other sources, and are featured on product pages, category pages and home pages. The videos originate from more than 100 of Invodo's retail and brand clients across industries such as telecommunications, fashion, consumer electronics and sporting goods.
Overall, consumers are reacting positively to video content, with 79% of online videos receiving a rating of four (18%) and five (61%) stars. Seven out of 10 video viewers watched at least 80% of their videos, showing that retailers are creating more valuable and compelling content.
Nearly one third of video views on commerce web sites in Q3 occurred on mobile devices, with tablets making up 17.4% of all views and smartphones acquiring 12.5% of views. While most (70.1%) video views still take place on desktops, mobile users are 13% more likely to click play on a video than desktop users.
Click here to access the Q3 2014 Invodo Video Commerce Benchmarks Report.