A lot has changed since the Neiman Marcus Group (NMG) was founded back in 1907, but one thing that hasn't changed is the company's relentless focus on customer service and style. More than a century on, the company still sees high-touch "style interactions" as its key differentiator.
The way NMG delivers on that brand hallmark has changed quite dramatically over the last 100+ years though, evidenced by the company's recent announcement that it plans to spend $500 million on digital technology over the next three years.
"Our view is that style is ubiquitous; style should be a part of every experience," Bob Kupbens, EVP and Chief Product and Technology Officer of the Neiman Marcus Group in a session at the 2021 Retail Innovation Conference. "It's about the customer being at the center — her preferences, her desired engagement model, her items, her style — all integrated and powered by AI to create a set of experiences that really matter for her."
This effort is already well underway at NMG, where:
New additions to the company's tech roster such as the CONNECT clienteling app and digital styling tool Stylyze are using AI and ML to deliver an elevated customer experience;
Associates are a key piece of the overall puzzle, working with the AI, not being replaced by it; and
A continued focus on the company's larger goals ensures that technology is deployed efficiently and cost-effectively.
Investing in 'Integrated Luxury'
The half a billion dollars NMG plans to spend will be aimed at ongoing efforts to create an "integrated luxury" ecosystem that combines the latest tech with human expertise.
At last count, according to Kupbens, NMG was already working with more than 30 SaaS providers to "leverage best of breed technology to support our strategies." And that is in addition to solutions developed in-house like the CONNECT clienteling app, and acquisitions like that of digital styling platform Stylyze, which NMG bought in 2021.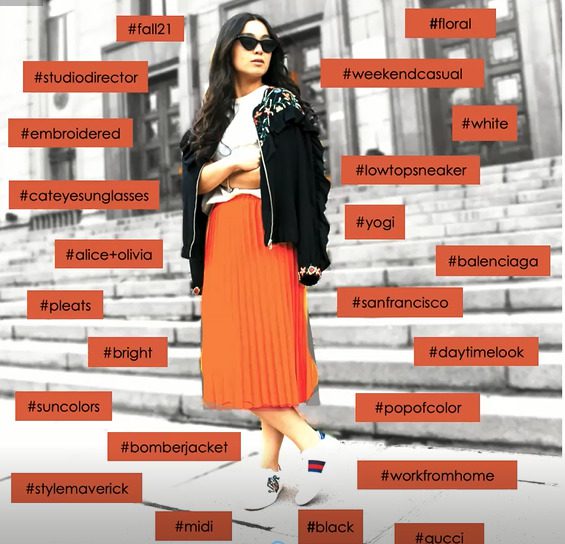 "[Stylyze is] one of those investments that really helps accelerate and strengthen all of the strategies that we have," said Kupbens. The platform using AI and ML to dynamically generate style recommendations, such as products that would complete a look or similar items, based on metadata.
"If you go back to what Neiman Marcus was about at the beginning of our history, it was individual personal relationships and making style recommendations to drive people to feel better about themselves and engage with the brand," Kupbens continued. "We're just doing it now in a way that scales through technology and leverages the power of some of these more modern tools."
Stylyze is a key component of the CONNECT app as well, which lets style advisors work with customers in and outside of stores.
"CONNECT was actually developed before COVID and we deployed it in [early] 2020," recounted Kupbens. "It was one of the things that kept our teams working and kept us connected to our customers during the shutdown, because we could do the things that our sales associates would have done in the stores — connect and clientele and engage — from home. It has full end-to-end capabilities from product lookup to purchase, but it's really focused on how you maintain and build a relationship."
But even with so many sophisticated tools already in place Kupbens still has work he wants to do (and money to spend), including continuing to enhance the CONNECT app to make it even more of a "communications hub," leaning even further into personalization across all of NMG's channels and improving the company's website and mobile app experiences, which he said are "long overdue for some renovations."
Combining Artificial and Human Intelligence
Kupbens is clear that he doesn't think technology is a magic bullet — quite the opposite. In fact, he believes that none of these tech innovations work without a human touch.
"AI is a starting point, but it isn't enough to deliver on our customers' really high expectations. We need a combination of AI and our style advisors," he said. "Luxury is sophisticated, it's complicated, it's personal — we don't believe a digital platform can do that on its own. We put these tools in the hands of our sales associates and let them interact with our customers, and the AI is the power behind some of these great recommendations.
"We have 3000+ sales associates, and our view is that if we want to grow, we have to scale their expertise and find a way for them to have an impact, not just when somebody walks in the store," Kupbens added. "That was our whole view on CONNECT, putting something in the hands of the sales associates that allows them to have a 10X impact."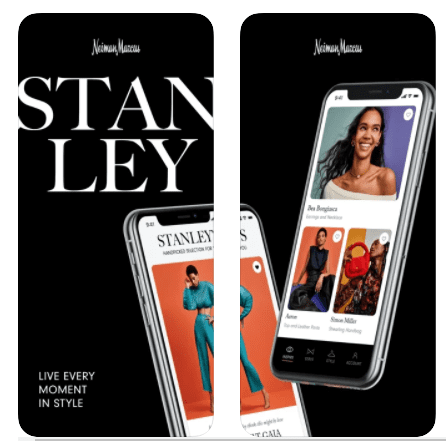 Kupbens walked through a typical example of how the human and digital interact within the NMG ecosystem — a sales associate can use Stylyze within the CONNECT app to create a machine-generated look for a specific customer, then make modifications based on what they know about that client's style and brand preferences. The associate can then send that look to the client via the CONNECT app and that client can then use the consumer-facing Stanley app (named after one of the company's founders) to play with the look, making modifications and switching out or removing products.
"You can't do that with the machine by itself, you have to do that with a person involved," said Kupbens. "And in fact, it's the human that creates more of the value. The machine enables and scales and makes it all faster and efficient, but if you don't have the person, you lose the magic."
'Looks Easy, Does Hard'
Kupbens believes humans are crucial on the other end of technology integrations as well, in making the decisions about how to actually deploy the tech.
"Probably the biggest thing that companies get wrong is they start with the AI," he said. "They start with the coolness of a solution. There are so many opportunities now to take out-of-the-box models and use cloud providers to have the infrastructure to do AI, but the critical question is, 'What business problem am I trying to solve, and how do I use [this technology] to enable a key strategy for growing the business?' Don't just jump to a technology or a platform or a data science model until you truly understand what you're trying to achieve."
For Kupbens and his team the key to getting it right is working through the lens of "a set of very narrowly defined key priorities." Additionally, each of those priorities:
Is measured in detail;
Has a team dedicated to it; and
Is clearly understood by that team in terms of how the technology they plan to use will move the needle on the KPI and how that will contribute to the overall organization.
"I had an old leader that used to say, 'Sounds easy, does hard,' and I think [implementing technology] is one of those cases where you have to have the discipline to truly understand what you are prioritizing and how you are aligning teams around that," said Kupbens
This story is based on a session from the 2021 Retail Innovation Conference. You can view it here, and don't miss the chance to hear first-hand from dozens of the top minds in retail at the Retail Innovation Conference & Expo May 10-12, 2022 in Chicago. Registration is now open!