Nordstrom made its name by successfully creating strong emotional bonds with its customers. Co-President Erik Nordstrom said as much during an NRF 2020 session: "Our defining value doesn't change. It's about the customer."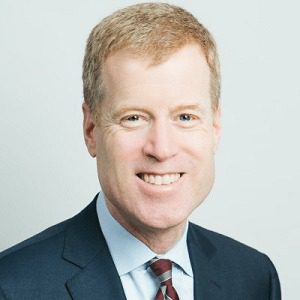 However, that relentless focus on current customers must be balanced with bringing in new shoppers, particularly members of younger generations: "The most common downfall for retailers and brands is to get older with your customer," said Nordstrom during the keynote session titled Serving Customers On Their Terms. "There are lots of choices for younger generations, and the ways that they discover products is different."
The retailer is finding a balance between its traditions and new innovations in multiple ways:
Opening increasingly experiential stores, including putting a cocktail bar in the shoe department of its recently opened New York flagship;
Aligning associate incentives with shopping habits: Rather than squabbling over which channel gets credit for a sale, Nordstrom's incentive structure recognizes the interdependence of online and offline;
Expanding "service hub" locations to its top 10 markets, adding customer touch points beyond its full-line and Nordstrom Rack stores; and
Ensuring Nordstrom remains a place where customers can discover new brands.
Cocktails And Shoe Shopping: A Winning Combination
"Stores have to be more experiential than before; they can't just be about the convenience of picking up something," said Nordstrom to Jo Ling Kent, the NBC News correspondent who interviewed him at the NRF Big Show on Jan. 14. Calling the recently opened New York City flagship "the most experiential store we have," Nordstrom revealed the key roles that food and beverage can play in shifting the atmosphere of a selling space.
"We put a bar in the shoe department, and [the improvement] was obvious the first day," said Nordstrom. "There were customers at the bar drinking, which does help sell things, and customers sitting on a couch trying on shoes with a drink in their hands. People were smiling and strangers were talking to each other."
Nordstrom, who, like other family members, worked in Nordstrom retail stores before becoming executives, noted that "he grew up selling shoes; it's my favorite part of the store. I don't know why it took us so long to put cocktails and shoes together, but it's a great combination."
Aligning Incentives With The Reality Of Today's Shopper Journey
Physical and digital sales at Nordstrom are tightly linked and interdependent: "Over half of our store sales involve an online journey somewhere in the process, and over one third of online sales involve a store experience," said Nordstrom. "Analysts want to know how the separate 'buckets' perform, but customers don't operate that way; those lines are completely blurred."
Nordstrom ensures that its associate incentive structure reflects the online-plus-offline nature of today's consumers: "We don't have a single person in the company that is incented solely on store sales or e-Commerce sales," he said. "We've aligned ourselves so that success for us is the same as success for the customer."
Adding Physical Touch Points In Key Markets
The department store is seeking additional ways to engage with customers in the physical world. Nordstrom noted that the retailer's best customers shop at both its full-line and Nordstrom Rack stores: "The more we can engage with those customers, the better we can do," he said.
The addition of Nordstrom Local sites in both Los Angeles and New York City also helps with engagement, even though the stores don't carry product. They serve as efficient fulfillment centers: the Los Angeles-area locations have "increased their selection available for next-day delivery by an average of seven times what they offered before," said Nordstrom. "That means our transportation costs are a lot less, and we're seeing more in-store pickup and returns there."
Offering these types of services as well as product alterations pays off in customer satisfaction. "At any of these touch points, it may not be this specific encounter that 'rings the register,' but we know that the engagement makes that customer happier, more loyal and more valuable to us," said Nordstrom.
Nordstrom Takes Curation Role Seriously
The retailer also promotes customer loyalty by maintaining its status as "a place that curates the greatest brands in the world," said Nordstrom. To accomplish that, "we need to be the retail partner of choice for the best brands, even though the old definitions of 'wholesaler' and 'retailer' have become blurred. However, some of our most successful partnerships have been with vertical players, where we might be their only wholesale account. It takes flexibility and nimbleness to ensure that it's a great experience for brands, but we need to be a place where people discover newness and new brands."
But newness doesn't always require adding new technology. As with anything else at the retailer, there has to be a clear customer benefit attached to any innovation. "Meeting the challenges that we've had, and that every retailer goes through, are not as simple as just adding a piece of technology — particularly for a company that has been around for a while and has legacy systems in place," said Nordstrom. "It takes constant vigilance, effort and leadership to look across the technology and the network and take complexity out of it. It's easy to get enamored with adding new features, but it's harder to put yourself in the customer's shoes and ask, does this feature resonate?"